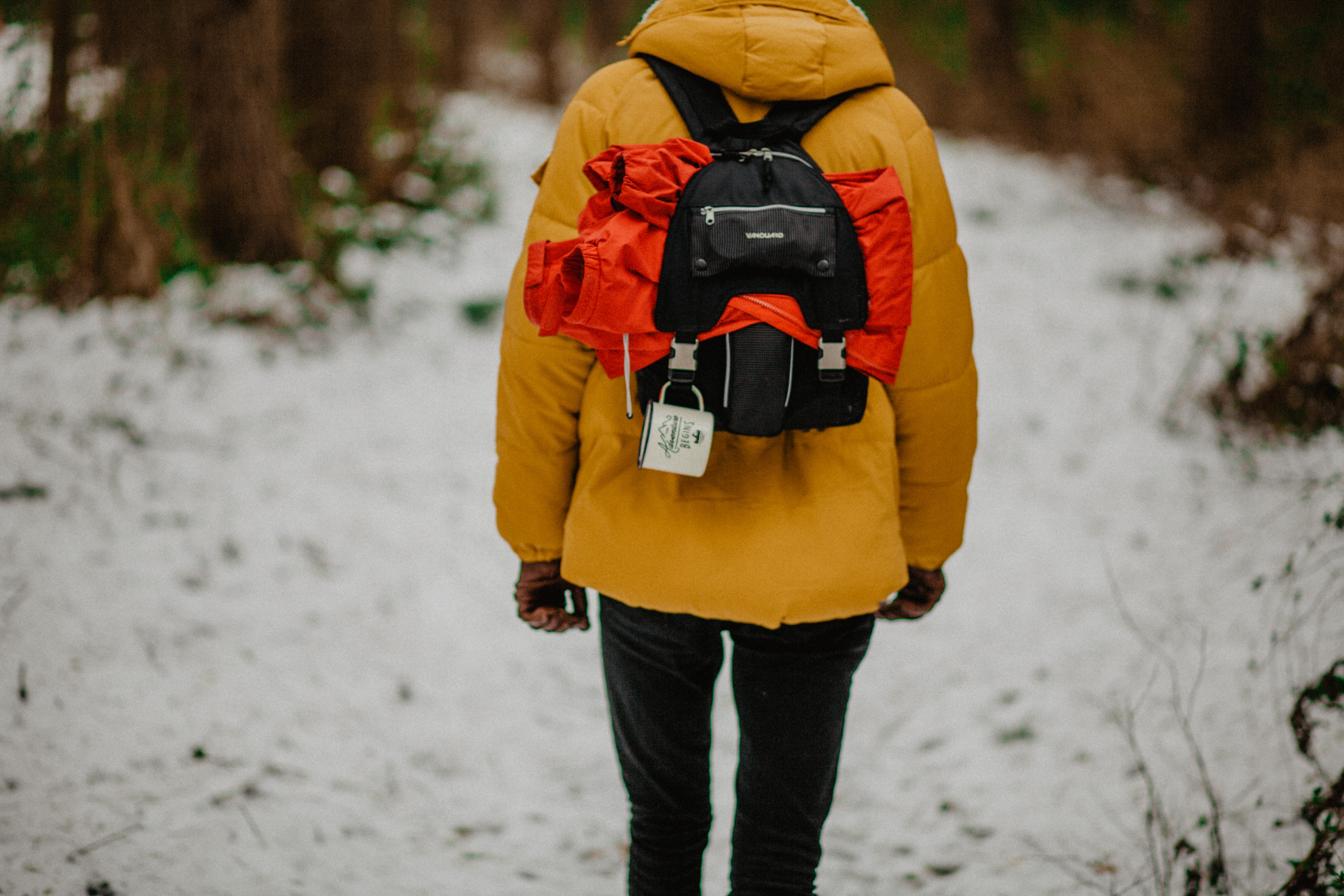 4 Great Reasons To Go Glamping In The Fall & Winter
A fall or winter camping trip can elicit some pretty polarised images. On one hand, you can see yourself enjoying a quieter campsite, often at a reduced rate, taking in some beautifully rich autumn colours or watching snowflakes fall in silence. On the other hand, you might be worried about the cold, wet weather the UK is famous for.
You can have a lot of fun on a camping or glamping trip even when the days are short, colder and, yes, even on rainy days! In today's article, we'll go over some of the unbeatable perks of camping in the off-season and ideas for comfier camping even if the weather is unpredictable. Without further ado, here are 4 reasons we love winter and fall camping.
1. Enjoy seasonal activities
Taking a walk in the woods to see some fall foliage and do some foraging is the perfect recipe for a tranquil day out in autumn. Cold nights and gathering around the campfire make for the perfect pairing: roast marshmallows and sausages over the campfire, sip on a mug of mulled cider and exchange ghost stories in the run-up to Halloween.
Winter walking can be equally magical when you take time to notice the details: the frosted crystals covering the grass and dead leaves in the morning, the magnificent puff of vapour your breath creates and the puddles covered by a thin layer of ice. If you're lucky enough to get a bit of snow on your camping trip, take full advantage of it with a snowball fight or sledging - a black bin bag folded a few times can substitute for a sledge in a pinch.
2. Take advantage of a quieter campsite and seasonal discounts
Not everyone wants to go camping in the winter and fall, which means you can enjoy your campsite and hiking trails with fewer people. You can feel a notch closer to wild camping in cooler months when you're not surrounded by other campers on all sides. There's more space for your thoughts and you can really feel a million miles away from your busy everyday life.
Additionally, many campsites run seasonal discounts in the fall and winter, so take advantage of this fact by snagging yourself a more affordable staycation. You can make your money stretch further on fall and winter camping breaks, so use the money you save to add extra experiences to your trip, be that a pub lunch in the village or a visit to a kid-approved activity centre with the whole family.
3. Enjoy deep sleep in the crisp weather
As long as you're tucked away under layers of sleepwear and a good sleeping bag, the cooler weather means you can enjoy some truly refreshing sleep on your camping getaway. This is because cold air initiates rest better, leading you to fall asleep faster and sleep deeper.
If you're staying in a tent, lots of warm layers and a good sleeping bag are a must. A sleeping bag with a hood can help keep you cosy from your head down to your toes and if you get cold easily, going for two sleeping bags is also an option. A good sleeping mat is integral to insulating your body against the cold ground. A mat usually offers better insulation than an air mattress, so save inflatable sleeping surfaces for summer camping trips.
4. Challenge yourself with a new mode of camping
Especially if you've been going camping for a long time, you might have your camping breaks figured out down to a T. It might be time for a new challenge and some new experiences - and off-season camping is just the ticket.
Sleeping, cooking and keeping warm in the fall and winter months offer up plenty of new experiences that'll make you feel like Bear Grylls. For example, propane and butane may not work well in cold weather, making for an excellent opportunity to ditch your portable stove and perfect your campfire cooking skills.
Top tips to perfect your fall or winter camping trip
Glamping or camping in the off-season is no biggie with a bit of preparation. Always check weather conditions before heading out on your trip and pack for the worst-case scenario. Pack lots of extra layers and high-calorie snacks for comfort and let family and friends know where you're headed and when you'll be back.
To ward off moisture on rainy days, line your backpack with a plastic bag. Packing extra waterproof bags and containers for things like electronics is also a good idea. Hang up a tarp to shield your outdoor sitting area from wind and rain for better breakfasts and make sure to bring adequate lighting in the form of torches and head torches - after all, across Scotland's central belt, as many of 17 hours of the day can be completely dark during the winter.
Glamping vs. camping in the autumn & winter
As we hope you've learned by now, camping is very achievable for the adventurous even in the coldest weather. That being said, if you're after superior comfort, glamping is the way to go in the winter and fall. Wigwam® camping pods are insulated, with electric heating and lighting for a perfectly pampering cold-weather camping experience.
There's no need to lose your cool trying to get your tent pegs into the frozen ground or dread getting out of the warmth of your sleeping bag in the morning. With Wigwam® Holidays, you can get right to the good stuff as soon as you arrive: simply make yourself at home in your cosy timber cabin, get the fire going in your safe and easy-to-use fire pit and enjoy!
You can cook meals in your private kitchenette, take hot showers and still have beautiful nature right outside. For extra enjoyment, book your camping pod with a private hot tub, allowing you to enjoy the fresh, crisp air and admire the views while having a lovely, reinvigorating soak.
So what are you waiting for? Browse our 80+ glamping sites below to find your perfect fall or winter glamping experience.