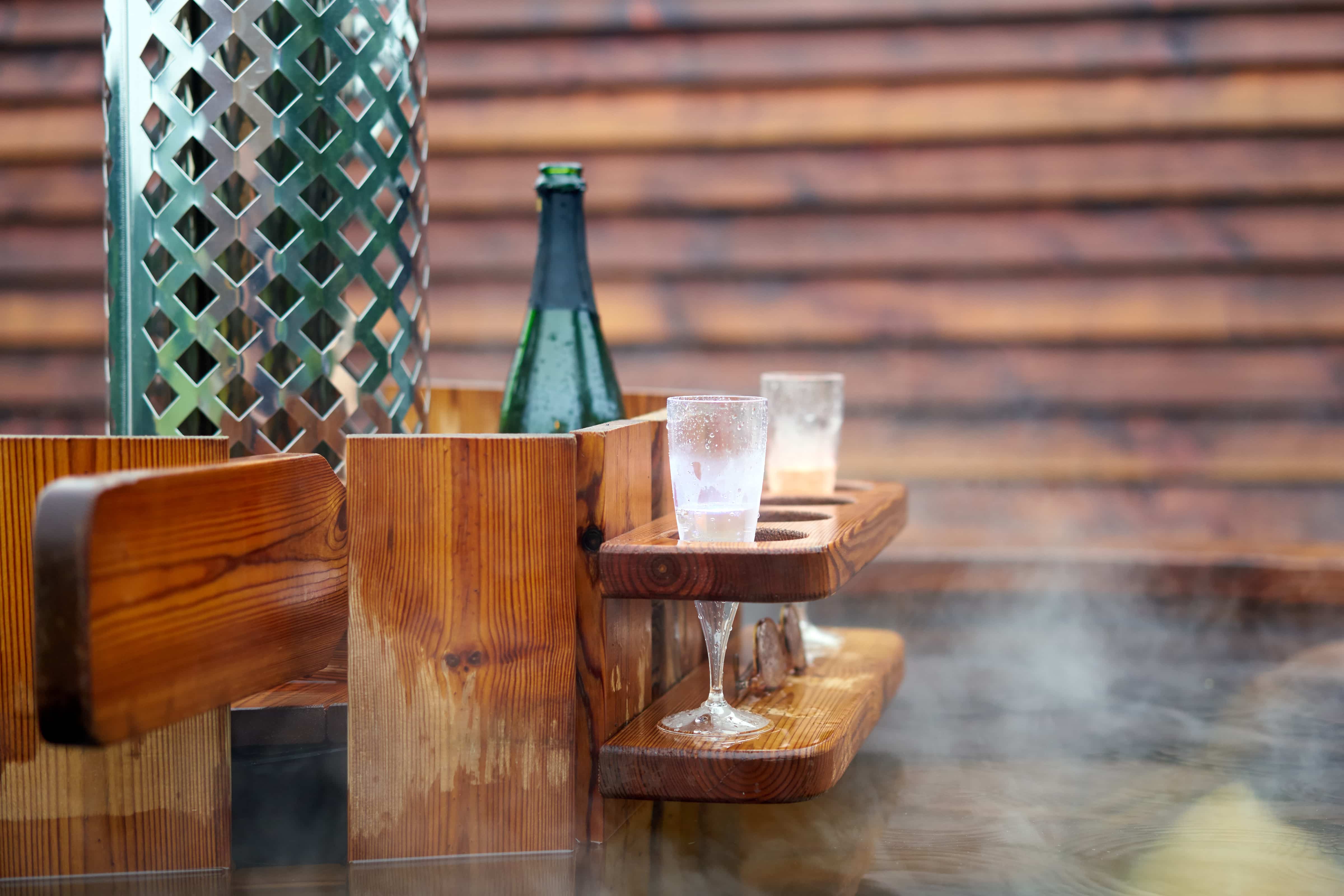 Discover Luxurious Hot Tub Glamping With Wigwam® Holidays
Who doesn't like a hot tub?
The warm water of a hot tub eases sore muscles, destresses the mind and could even help with things like your cardiovascular health and blood pressure. So it's no surprise that hot tubs make for a very popular addition to a relaxing glamping holiday!
That's why today, we'll take a closer look at this firm favourite among glampers and introduce you to 20 amazing Wigwam® sites complete with hot tubs.
Why are hot tub breaks so popular?
In recent years, hot tubs have become pretty synonymous with glamping here in the UK. Hot tub holidays at holiday parks and campsites across the nation offer a chance to combine an adventure in the great outdoors with blissful relaxation. But how did how tubs become the darling of the glamping crowd?
This therapeutic spa treatment has existed in one form or another since the 4th century BC, but it was in the 1950s that the modern hot tub was invented by the Jacuzzi brothers (yes, that is their real name!). From there, hot tubs of all kinds exploded in popularity: from bubbling jacuzzis complete with whirlpools and coloured lights to rustic, eco-friendly wood-fired hot tubs.
Hot tubs are a great form of hydrotherapy, easing aches and pains and relaxing the mind. That's why they are such a great holiday companion. As there are Wigwam® camping pods with a hot tub in pretty much every corner of the UK, you too can up your staycation game with a luxurious hot tub break!
Simply sit back in the warm, soothing water with your partner or a group of friends and take in your gorgeous surroundings as you unwind and perhaps even enjoy a glass of bubbly.
Invite luxury into your life with a hot tub glamping experience
As hot tubs often sit high up on Wigwam® holidayers' list of features they'd like to see on their glamping break, more and more of our sites offer private hot tubs to their guests.
Because Wigwam® Holidays strives for sustainability wherever it's possible, wood-fired hot tubs are a common, eco-friendly sight on Wigwam® glamping sites. And it really is a great sight: these traditional wooden tubs look stunning next to our carefully crafted timber glamping cabins.
These Swedish-style hot tubs are usually crafted from timber and are heated by a fire lit beneath a barrel-shaped frame made from vertical staves. Wood-fired hot tubs do need some TLC to keep it up to temperature, so make sure you fire that baby up a couple of hours before you want to jump in so the water gets nice and hot!
Using paddles to stir the water is always one of the fun aspects of enjoying this type of hot tub. And that smell of fresh timber is always present, enhancing your sensory experience with a bit of natural aromatherapy.
A small number of steps or a stool is required to climb safely into the hot tub. There's usually a lid that can be used to retain the heat while you're getting ready for your relaxing hydrotherapy experience.
It's a real feather in your cap to keep the fire burning and the water hot throughout your hot tub experience, but it's a fun and rewarding challenge! And it's all part of the glamping experience, where Mother Nature is just a few feet away and you feel part and parcel of the natural surroundings. However, there's also a handful of sites with electric hot tubs if that's more your style.
There are a growing number of Wigwam® Holidays sites that boast a hot tub with their fabulous Wigwam® cabins. Each site is set in its individually picturesque natural setting and gives you the perfect chance for a spot of some luxurious hot tub glamping in the great outdoors. Read on to discover twenty Wigwam® sites perfect for your hot tub holiday!
Discover camping pods with a hot tub in England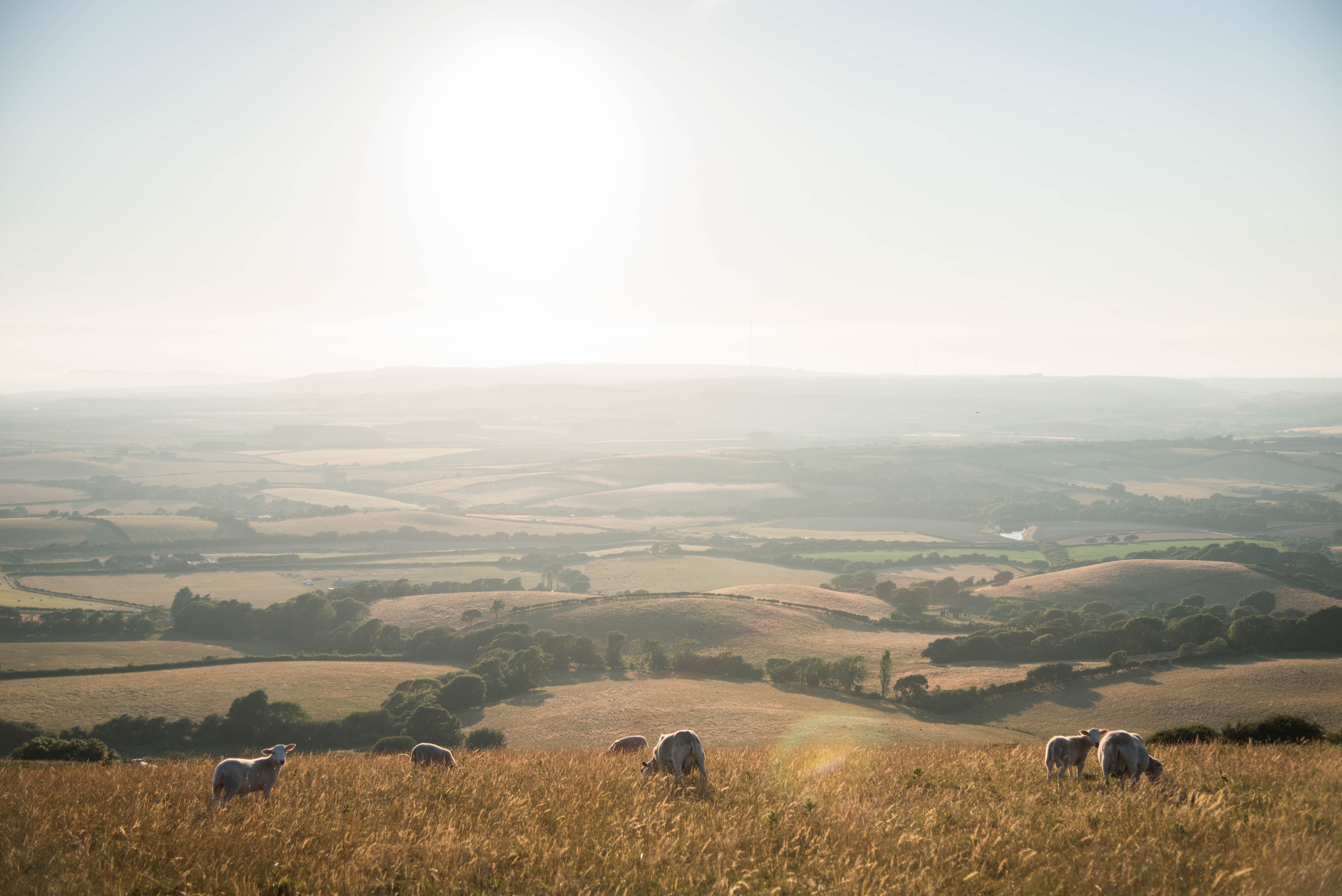 Located on the banks of the Welland River in rural Lincolnshire, this glamping site is set under a thousand acres of sky. You'll spend your holiday among mature trees and open countryside, enjoying the sight of leisurely grazing cattle all around you. Make sure to visit the local historical attractions, charming pubs and picturesque villages.
This North Yorkshire working farm is set in the rolling Yorkshire Wolds, giving you a true taste of country life. This fabulous site twenty miles from Scarborough and close to the Yorkshire Coast, making it a great base for exploring the wider Yorkshire area.
This Cotswolds glamping site is nestled in the heart of a working farm and is located close to Adlestrop Hill and the ancient market town of Stow-on-the-Wold. Enjoy the wide open spaces and life on the farm with some adorable animals.
Wigwam® Holidays Pot-a-Doodle Do
Located in Northumberland, this glamping site is complete with spectacular views of Holy Island. Historical sites and other popular attractions nearby include Alnwick Castle, Paxton House, the Farne Islands, Heatherslaw light railway and miles and miles of gorgeous, unspoilt coastline.
Wigwam® Holidays Secret Valley
This site is based in the heart of the Quantock Hills, Somerset. An area of outstanding natural beauty, Secret Valley offers a prime location to escape your busy life and simply relax in nature. This organic working farm also offers wine tastings and tours of their vineyard.
Situated in the peaceful town of Haltwhistle, Northumberland, Herding Hill Farm is just a 10-minute walk from the historical Hadrian's Wall. Also close by is the Northumberland National Park, making this site the perfect choice for history buffs and hiking enthusiasts alike.
Set among seven acres of lush woodland, this campsite in Cumbria is surrounded by mature oak trees and has access to a nearby trout lake. Enjoy tranquil evenings with panoramic views over the lake while toasting some marshmallows and spending quality time with loved ones.
Located along the banks of the Grand Union Canal in rural Buckinghamshire, Hill Farm & Orchard is a working farm surrounded by leafy fruit trees, grazing cattle, and one of the oldest sheep flocks in Britain. Enjoy views of the Ivinghoe Hills Nature Reserve and watch as colourful canal boats glide past as you dine al fresco with friends and family.
This site is located on the stunning west coast of the Isle of Man on a working farm. Situated two miles away from the adorable "Sunset City" of Peel, Knockaloebeg gives you a chance to experience the best of both worlds: idyllic farm life and exploring a new town. You can make friends with the many animals on the farm, including sheep, cows, chickens, goats and pigs.
Wigwam® Holidays Great Tregath
This site near Camelford offers great access to some of the best attractions that Cornwall has to offer. Tintagel Castle and Merlin's Cave, as well as Bodmin Jail, make for great culture-filled day trips, while St Nectan's Glen, a certified area of outstanding beauty, offers some fab views for nature lovers.
Situated near Leicester, this hot tub glamping site is set on a working farm and overlooks beautiful, lush countryside. You can get spa treatments at the Beauty Barn and visit the nearby historic towns of Seckington and Tamworth. As the site is close to several wedding venues, Saxon Hill would also be a great accommodation choice for your wedding guests.
Wigwam® Holidays Charnwood Forest
Located just off the M1 and the J22, Charnwood Forest is a glamping site easily reached from all the major cities in the area, like Leicester and Loughborough. With six en-suite camping pods, a wildlife pond and your very own BBQ and outdoor seating area, it's a truly idyllic setting for idling away an afternoon or five. And with the addition of a hot tub into your booking, you can experience deep, blissful relaxation on your Leicestershire glamping holiday.
Wigwam® Holidays Ribble Valley
Located in idyllic Lancashire countryside, a stone's throw from River Ribble and the Forest of Bowman, Wigwam® Holidays Ribble Valley offers outstanding opportunities for outdoor living. With luxurious heated timber cabins, hot tubs and views over the lush valley that inspired J.R.R. Tolkien, you've got a truly magical place for unwinding after a full day of exploring this beautiful area.
What are the best hot tub glamping sites in Wales?
Situated on the border of the Brecon Beacons National Park in Mid Wales, this site is the ideal base for exploring a truly beautiful area. Set on a family farm amongst beautiful hills, Wigwam® Holidays Brecon has free-range chickens whose eggs guests can pick for their breakfast free of charge.
Set on a working farm in Staylittle, Hafren is located in the heart of the Cambrian Mountains in Mid Wales. Local towns include Newtown, Llanidloes and Machynlleth, perfect for some daytime exploration. You can also go mountain-climbing, sailing, or rambling across Glyndwr's Way at this glamping site.
Surrounded by sheep farms and lush pastures, this glamping site in Powys, Mid Wales is the perfect choice for a relaxing staycation. Situated on a working farm, you can observe majestic wildfowl and beautiful wildflowers around the camping pods that are scattered on the shore of a tranquil lake.
Perfect Wigwam® hot tub glamping breaks in Scotland
Situated in scenic Perthshire on the shores the River Earn, the Braidhaugh Wigwams® are just a short walk from the town of Crieff. The area is great for fishing, while whisky lovers will enjoy visiting The Famous Grouse Experience, the oldest working distillery in Scotland.
This quiet, family-friendly holiday park is set on the Fife shoreline with panoramic views over the sea. Being close to the historic town of Crail, you can take in the charming narrow streets, harbour and numerous restaurants and bars. The sandy beach is great for a romantic walk at sunset.
Wigwam® Holidays Montrave Estate
Set in the picturesque countryside of the East Neuk of Fife, the Montrave Estate is encapsulated in beautiful woods and has access to a 250-acre estate and deer farm. The views to the south are over the Firth of Forth while to the north, you can take in the majestic Angus hills.
This glamping site is located amid breath-taking scenery in the foothills of Ben Lawers and the shores of Loch Tay. Within a reasonable driving distance from Edinburgh, Stirling and Glasgow, the Loch Tay Wigwams® make for the perfect accommodation for your Highland getaway.
Within a short distance from Edinburgh, these Wigwam® cabins in the Pentland Hills allow you to enjoy all the delights of the gorgeous nature around you while being just 30 minutes away from the centre of Scotland's capital. It's a city break and a rural escape all in one!
This glamping site in the South West corner of Scotland offers the perfect antidote to busy city life. Situated on a working livestock farm, the site is near quiet beaches, majestic lochs and rugged moors. The site has one of the first disabled access Wigwam® cabins, making holidays in the great outdoors accessible to everyone.
With 360° views of the surrouding country and coast, Wigwam® Holidays Cove Farm offers a tranquil, wonderfully secluded setting for a rural getaway near Dunbar, in the village of Cockburnspath. And yet, you're only 30 minutes from Scotland's capital city! With beaches and nature paths to explore and marshmallows to toast by your campfire, hot tub glamping doesn't get much better than this!
Find out more about glamping with Wigwam® Holidays
For a truly relaxing break, think glamping, hot tub and Wigwam® Holidays. Prices start at just £100 per night and go up to £160 depending on the season, your preferred location and type of Wigwam® cabin.
Browse our locations here and book your hot tub glamping break below.