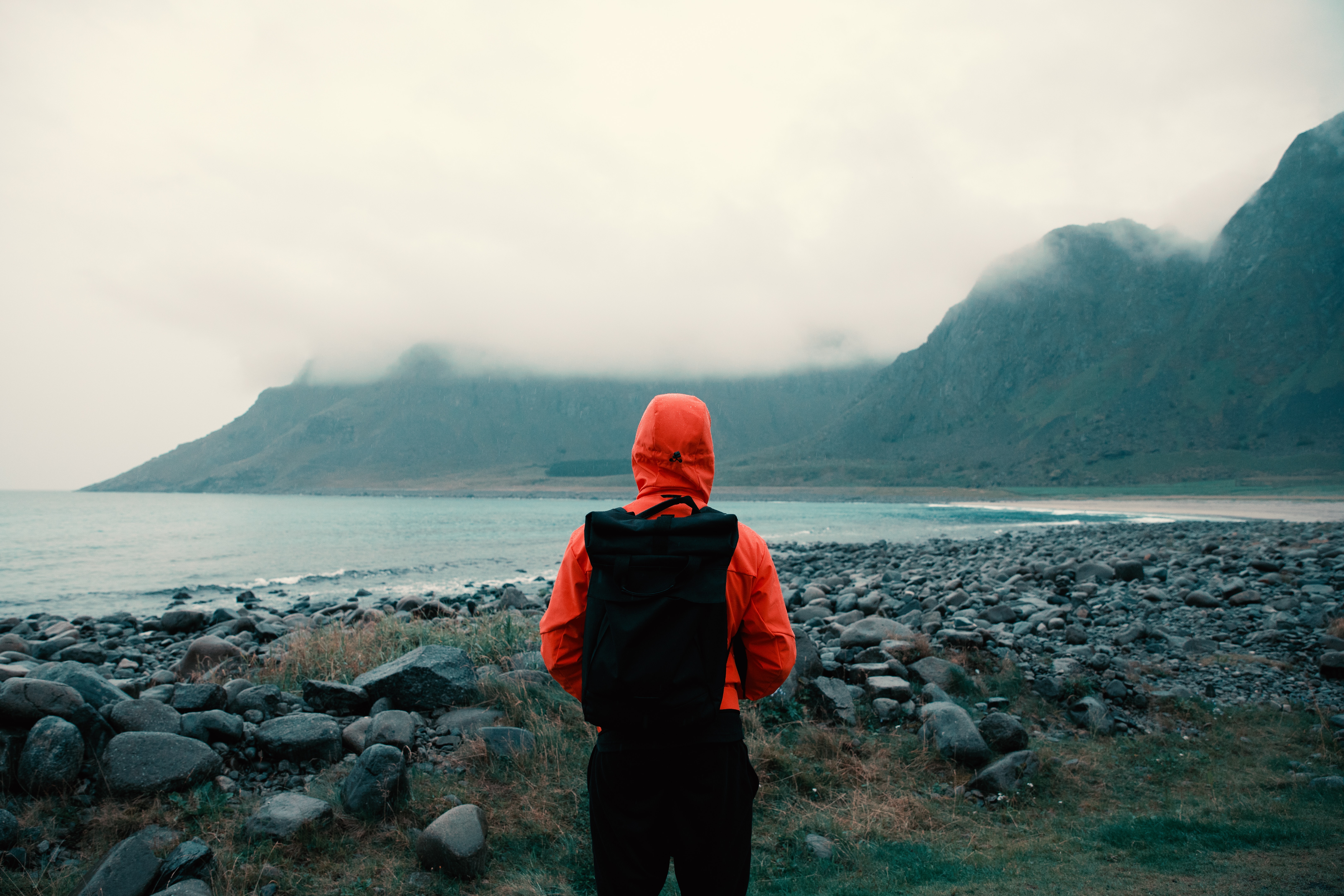 Best Rainy Day Glamping Activities - Camping In Bad Weather
We all know how unpredictable UK weather can be: one minute it's all blue skies and sunlight and the next, you're being whipped by heavy winds and horizontal rain. You can spend weeks planning the perfect camping trip but at the end of the day, there's nothing you can do to keep the rain away if it decides to show its ugly head.
That being said, a rainy day is by no means the kiss of death to a successful camping or glamping trip and with a little pre-planning and inventiveness, a day of bad weather could turn out to be one of the best on your trip - promise! To help you prepare for the possibility of rain on your next escape to the great outdoors, we've compiled some of our favourite tips for rainy camping activities below.
Camping in the rain - how to survive
If you're camping in a tent, there are a few precautions to keep in mind in case of rain when you arrive on your campsite. You'll want to choose the spot to pitch up carefully: don't set up camp under a tree as the foliage will ensure there'll be droplets falling down on you long after the clouds have parted and any branches falling in a storm could injure you.
Creating an outdoor living room means you won't feel forced to stay cramped inside your tent: hoist a tarp overhead and set out camping chairs on top of another one under it. Break out the card games and some music or simply watch the rain droplets fall down while catching up with a good book. Make some tea or hot chocolate to sip on to keep warm. You could also hang up a clothesline under the tarp to dry any wet clothes.
Why stay in a camping pod
Staying in a camping pod can eliminate a lot of the hassle from camping in bad weather. You'll have a little more space to spread out so things don't get too claustrophobic on a rainy day and you can leave muddy boots out under the canopy and curl up on the couch or your bed inside to enjoy being dry and warm rather than sitting on the floor of your tent, surrounded by wet clothes.
If you're staying in a camping pod, a rainy day is a perfect chance to sleep in. Sprawl out on your comfortable bed and listen to the raindrops on the timber roof, boil the kettle and enjoy a cuppa under the covers. You're on holiday after all, so take some time to recharge!
And if you'd rather venture out, don't let a little drizzle stop you! The key is light layers. Your base layers should be lightweight and breathable, yet warm, topped with a good waterproof jacket and of course, some wellies!
Rain means fewer people will venture out on the trails which means you're more likely to come across some wildlife. Kids will love jumping in puddles and the sights and smells of the forest in the rain.
Keeping kids entertained
Your tent or glamping accommodation can start to feel cramped quickly with hyperactive kids climbing up the walls, so make sure to pack activities for the little ones to make sure everyone stays sane in case it rains. A laptop with some films downloaded on it is a great option, but if you'd rather give the kids a chance to take a break from screens, there are many old school ways to keep them entertained.
Playing cards and board games give the whole family a chance to enjoy some quality time together, while colouring books and novels help kids keep entertained while the grown-ups do their own thing. Or you could take this chance to introduce your kids to your favourite classic children's books by reading aloud to them: Goosebumps and Harry Potter are bound to keep the little ones engaged!
Venture out on a mini-road trip
If you've got a car and are not too far away from the nearest town or village, a rainy day is a perfect excuse to go explore it and enjoy some indoor activities there rather than being cooped up in your tent or camping pod. Go for a pub lunch, visit the local museum or do a little shopping until the skies clear up.
Trying to cook a meal on a campfire out in the pouring rain is no one's idea of fun, so unless you're staying in a glamping pod with a kitchen, there's no shame in ditching campfire cooking in favour of a restaurant meal - go on, you deserve it!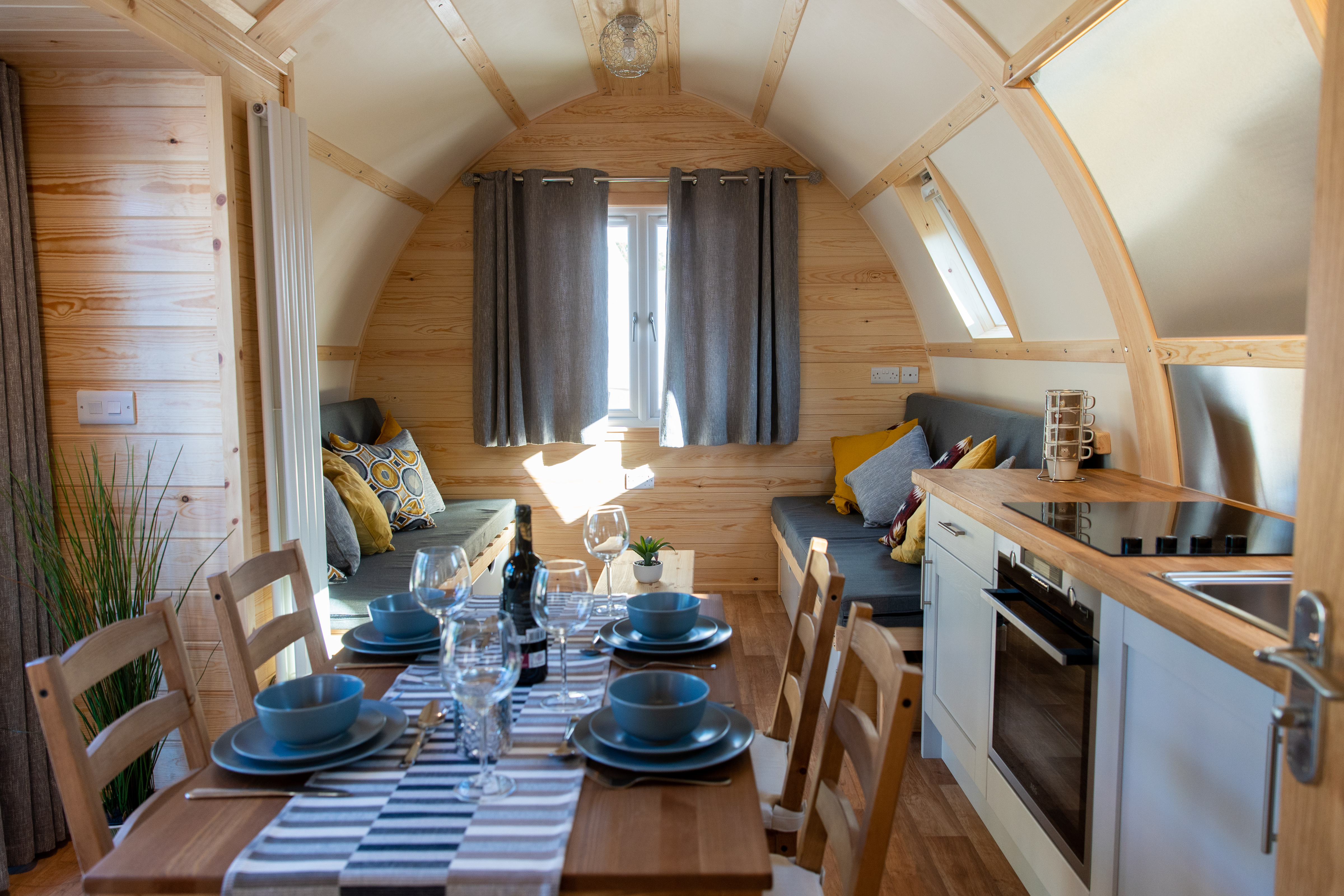 Ready to book your comfy camping adventure?
Here at Wigwam® Holidays, we believe in making camping accessible and fun for everyone, from diehard outdoorsmen and women to people who've previously had their reservations about outdoor life - be that because they're worried about rain or not having a good night's sleep or access to a private bathroom.
With 80+ Wigwam® glamping sites available nationwide, there's something for everyone. Need some inspiration? Find it by clicking the link below.