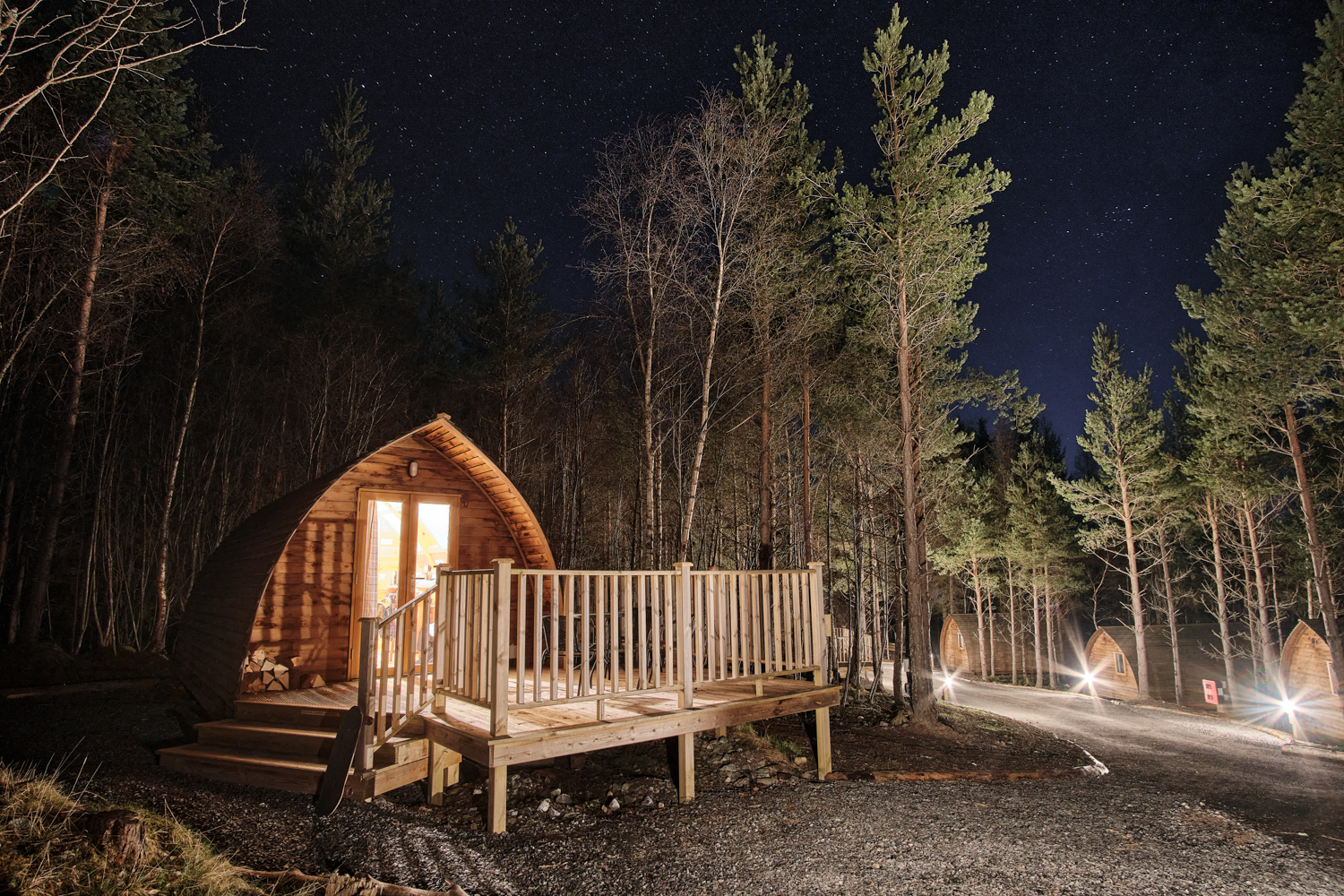 Log Cabin Holidays - The Perfect Rural Getaway?
If you fancy a short break to the great outdoors but with a few more home comforts than you might expect when staying in a tent, a log cabin holiday might be just the right fit for you. In today's article, we'll take a closer look at what this accommodation type entails and what you can expect from your log cabin break. Let's get planning your perfect outdoor adventure!
What is a log cabin?
Log cabins are a type of self-catered holiday accommodation, typically nestled in a gorgeous rural location, be that on a working farm or in lush woodland. Whatever the case, log cabin holidays offer more creature comforts than typical camping holidays, without sacrificing great views and easy access to the great outdoors.
Log cabins are essentially miniature houses, with all the necessities you need to enjoy your holiday. These may include things like full-size beds, log-burning stoves, kitchens, outdoor dining sets on the patio, en suite bathrooms, and much more. You could even book a log cabin with a hot tub for an extra touch of luxury.
Many log cabins are large enough to include several bedrooms, making them a good choice for groups of friends or families with older kids who'd prefer a bit more privacy.
Styles of log cabins range from what essentially look like big wooden tents to rustic miniature lodges to modern architectural delights.
Log cabins vs glamping pods
Log cabins can arguably be considered another form of glamping accommodation. Glamping is, in essence, camping with extra mod-cons, which is exactly what a log cabin break offers. While a log cabin may be visually more different from a traditional tent than, say, a shepherd's hut or a bell tent, it maintains the same petite size and rural setting.
Log cabins are not too dissimilar from wooden glamping pods and arguably, the two terms can be used interchangeably. Let's take a look at the typical log cabin compared to a Wigwam® glamping pod.
Both offer year-round glamping accommodation thanks to their insulated, weather-proof wooden frame and indoor heating. Their size is likely to be very similar, too, with many Wigwam® pods being big enough to accommodate whole families comfortably and house proper beds, kitchenettes, and even en suite bathrooms complete with a shower.
While many log cabins essentially look like miniature houses, glamping pods tend to look more like large, wooden versions of tents. However, this is likely to be the most significant difference between the two - which is why here at Wigwam® Holidays HQ we often refer to our glamping pods as log cabins, as the two are functionally the same.
What you can expect from a log cabin holiday
A log cabin holiday lets you enjoy all the perks of a rural camping getaway without sacrificing your comfort. From country walks to mountain biking to simply enjoying a good book on the patio with a cup of coffee while a flock of sheep grazes nearby, a log cabin break is a perfect antidote to your busy everyday life.
The comfort factor you get with a log cabin also makes them a fabulous option for those who might struggle with staying in a traditional tent, from people with disabilities to pregnant people to those whose backs will thank them for having a proper mattress to sleep on. Log cabins tend to also be a pet-friendly holiday option, meaning you can take your four-legged friend along for the adventure.
As you can book a log cabin holiday all year round, it opens the outdoors to exploration no matter the weather. You can enjoy lazy summer days, going on woodland adventures with the kids on their school holidays, or take in the frosty landscape during the winter months, roasting marshmallows and sipping on something warm and delicious around a fire pit.
And since the UK weather is famously unpredictable, a drizzle won't spoil the fun when you have a roof over your head and enough space to break out the board games while listening to the raindrops falling overhead.
Log cabin breaks with Wigwam® Holidays
If you're looking for a short break among some great natural beauty, you've come to the right place. Whether your ideal backdrop is a mountain range, a stretch of beach, a forest, or a working farm, we've got you covered.
With our 80+ UK glamping sites, there's something for everyone, no matter where you want to go and what you want to do on your perfect log cabin holiday.
Browse all of our log cabin glamping sites by clicking the link below to start planning your perfect getaway.