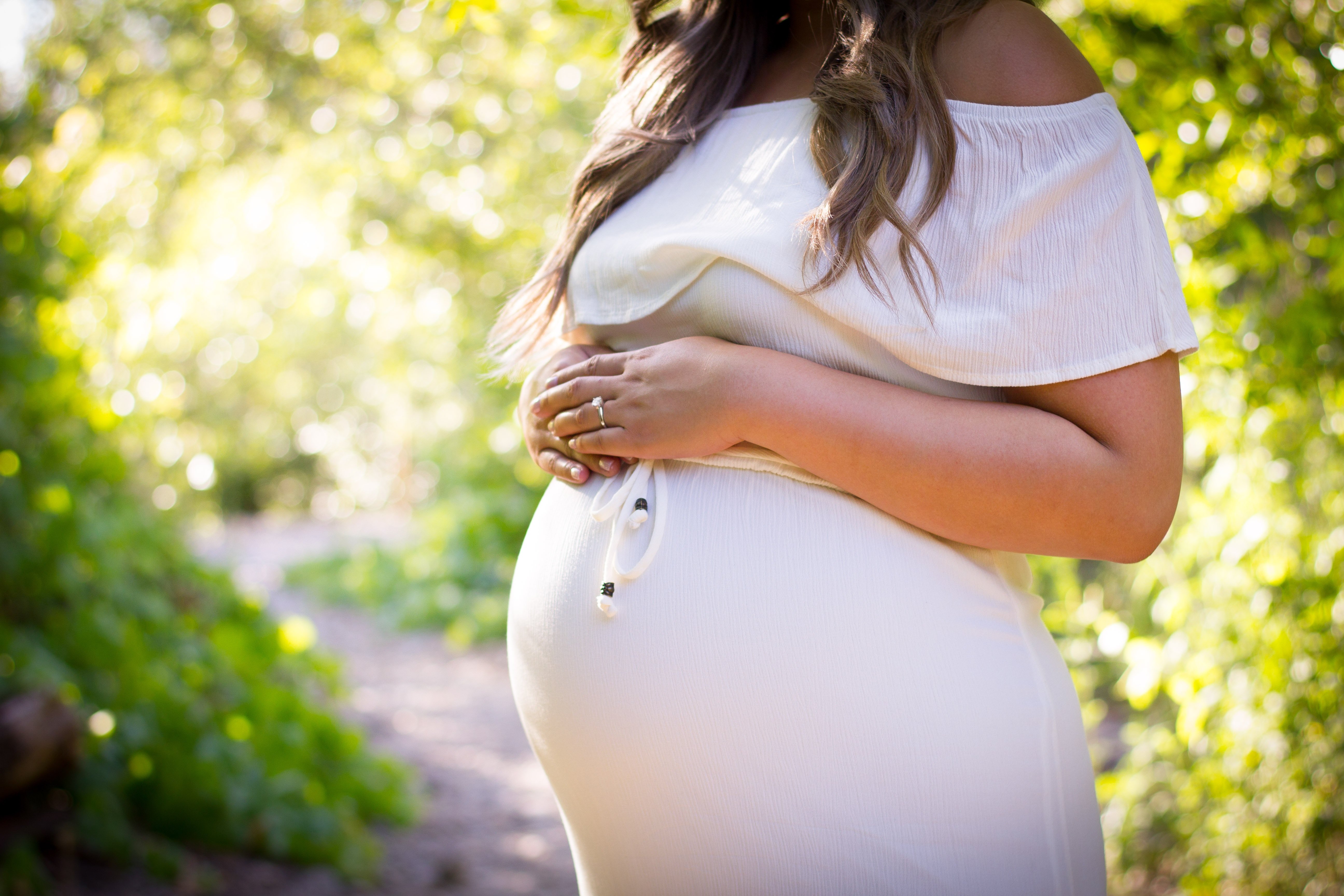 How To Go Camping While Pregnant - Our Top 5 Tips
Holidays while pregnant are often referred to as "babymoons". They offer a chance for a little relaxing me-time with your partner, close friends or just by yourself before your life is turned upside down with the arrival of your precious little one.
The best holidays when pregnant include lots of recharging in a beautiful setting with no reason to worry about anything, which is why we believe that a camping or glamping holiday is one of the best types of babymoons out there. That's why today, we'll go over some of the reasons why you should consider a camping holiday while pregnant and some of the best tips for travelling before your due date.
Why go camping or glamping while pregnant
Opting for a staycation in the UK while pregnant is a good alternative to jetting off to a far away location for a couple of reasons. First off, flying while pregnant can be tiring and cumbersome: the long queues at the airport and tight space on the plane don't make for the comfiest travelling. You'll also need a doctor's note if you're flying after you're 28 weeks pregnant and can't fly at all past 32 weeks.
Air travel can also aggravate some of the medical issues common with pregnant women: deep vein thrombosis (DVT) and swelling are more likely to occur when sitting down for long periods of time. While you can suffer from these on car rides, too, it's easier to get up and stretch your legs when travelling by car.
A camping or glamping holiday in the UK is also a more affordable option for a babymoon. Swapping international air travel for a few hours in the car or public transport helps you save some cash for the baby and staying in a glamping pod or a tent on a campsite is a lot cheaper than a hotel.
Recharging in nature doesn't need to be boring just because you might not have the energy to go for a long hike and your doctor wouldn't be happy if you went mountain biking. Taking advantage of a chance to enjoy life at a slower pace with your partner or friends is something you'll be thankful for once the sleepless nights with a newborn start.
A camping holiday in the great outdoors is a perfect opportunity to catch up with a really good book, head to the beach or go for a leisurely stroll in the countryside. It's also a great chance to get some cute pictures of your bump against a background of stunning natural beauty.
All that being said, there are a couple of things to keep in mind to make your pregnant camping trip as successful as possible. That's why we've gathered our top five tips for comfy camping below.
5 tips for camping while pregnant
1. Your pregnancy travel packing list
Make sure to pack plenty of comfy clothes and shoes that won't hurt your feet if you want to do some walking. You get extra points for shoes you can simply slip on - bending down over your big belly might not be too comfortable. Wet wipes and antibacterial gel make sure you stay feeling fresh, whether you're stopping for a bathroom break or are out and about in the forest.
2. Invest in comfy camping gear
Speaking of comfort, make it your priority and pack a good air mattress if you're staying in a tent rather than a camping pod. A well-insulated, extra-thick sleeping mat would also do the trick. In case of overheating through the night, pack a light blanket as well as your sleeping bag if you wake up feeling too hot. A camping chair is also a must if you're not staying at a glamping site. We recommend a reclining model like this.
3. Make your travel as enjoyable as possible
If you're driving to your destination, take a break every hour or so to stretch your legs a bit. Stretching will minimise swelling and leg cramps as well as helping with nausea. Flight socks could also help with circulation when you're sitting down for a prolonged period of time. Make sure to pack lots of water and your favourite healthy snacks, too.
4. Take breaks when you need them
Naps will be your lifesaver for holidaying while pregnant. It's hard work growing a baby, so don't feel self-conscious about asking for a break so that you have a chance to lie down and close your eyes. This makes sure you can really enjoy the activities you take part in, rather than being grumpy and tired.
5. Take care of your health
Make sure that you pack any medication and prenatal vitamins that you need to take and that you have the contact details of your doctor as well as those of the nearest hospital to where you're staying. Keep in mind that your skin is likely to be extra sensitive to the sun when you're pregnant, so pack some sun cream if the skies look to be clear when you're heading off.
Heartburn medicine, blister plasters and insect repellent are also good to have on hand. Gaviscon is your friend, so bring it by the bottle! Compression stockings can help avoid swelling and blood clots on long drives to your campsite. While you can't take ibuprofen while pregnant, paracetamol is safe so make sure to pack some in case of a headache.
Medical conditions - should you go camping or glamping?
Both camping and glamping are good options while expecting if done right, but especially if you suffer from any medical conditions related to your pregnancy, you should think carefully about what kind of holiday will be best for you.
Avoiding deep-vein thrombosis while travelling is important, so make sure you're taking steps to prevent it and minimise any swelling. Staying in a camping pod means you'll have a a proper bed and comfy places to sit - including a sofa - so that you can put your feet up to improve circulation.
Camping with pelvic girdle pain could prove quite tricky. For example, sleeping on an air mattress isn't such a good idea as this could put too much pressure on your pelvic area. Glamping meets you halfway: you get to enjoy the great outdoors but have a comfortable bed and seating to make sure you can relax and enjoy your holiday.
As this condition makes walking long distances challenging, opting for a camping pod with a private bathroom and lots of beautiful nature right on the doorstep makes sure you don't have to exert yourself too much - simply put your feet up and unwind!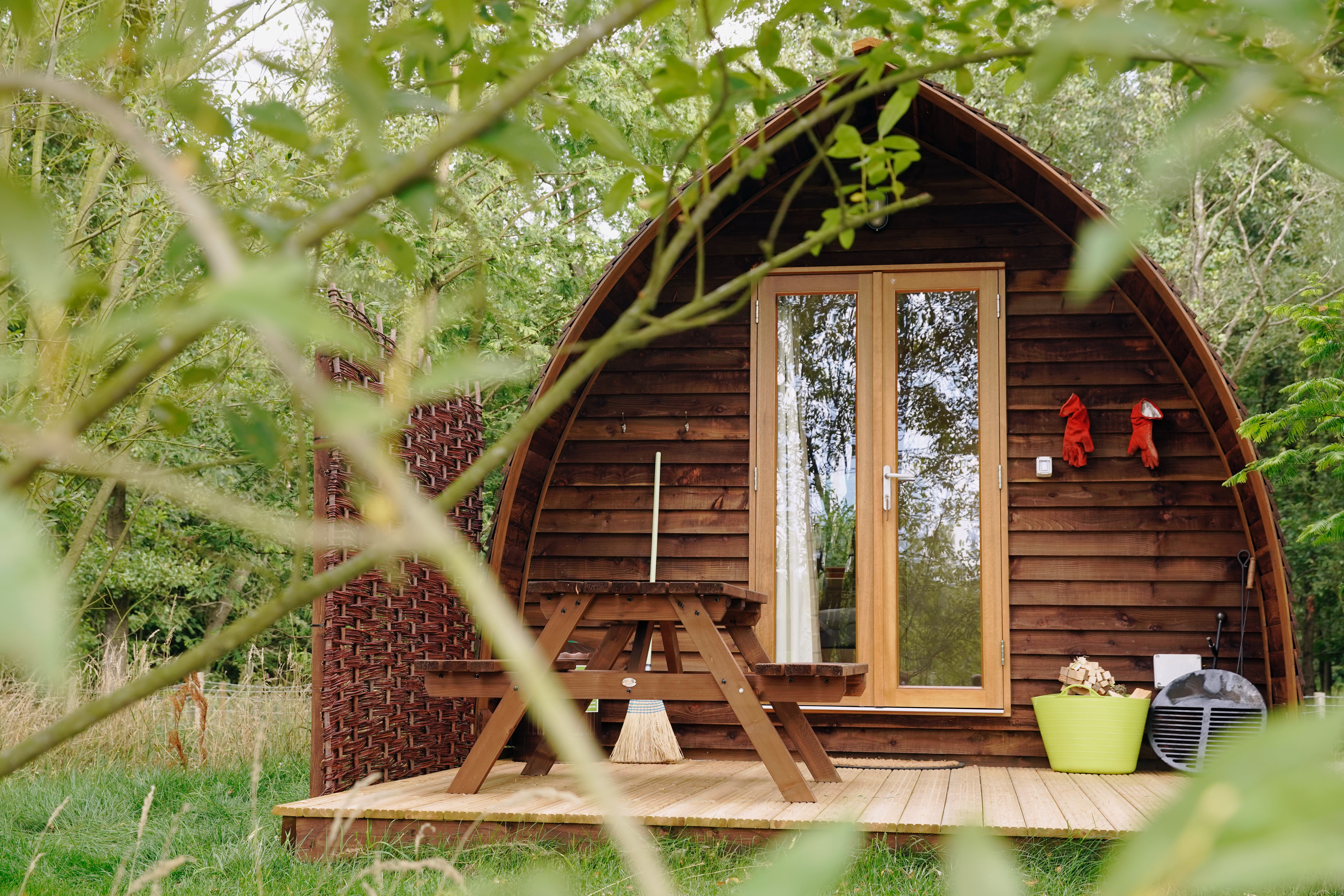 A glamping babymoon with Wigwam® Holidays
Staying in a cosy camping pod makes your babymoon a breeze. There are many upsides to opting for glamping over traditional camping when pregnant. For example, you'll usually find a fridge in your Wigwam® camping pod, which will help make sure that any food you prepare is fresh and won't pose a risk to you or your baby. You'll also have a proper mattress to sleep on so that you get plenty of rest.
For extra comfort, make sure to book an en suite glamping pod so that you'll have easy access to your own, private bathroom. Trying to go "to the bathroom" in the forest or queuing to use a shared toilet facility on your camping site is hardly the relaxation you deserve with a little one on the way. Running water makes sure you'll feel clean and fresh at all times and never thirsty as it's so important that you drink plenty of water while pregnant.
Staying at one of our many sites near a town means you can head out to a restaurant if you're all too tired for cooking one day or if the weather isn't the best. This makes sure you're also close to a doctor just in case.
For more comfy camping tips, have a look at our articles on how to add a little luxury to your next camping trip and if you're travelling with your partner, read our tips for a romantic glamping break.
If you're ready to book, browse our locations by following the link below.
Please remember to take care of yourself when pregnant and that we're not qualified to give medical advice. If you have any questions you should always speak to your midwife or GP first.