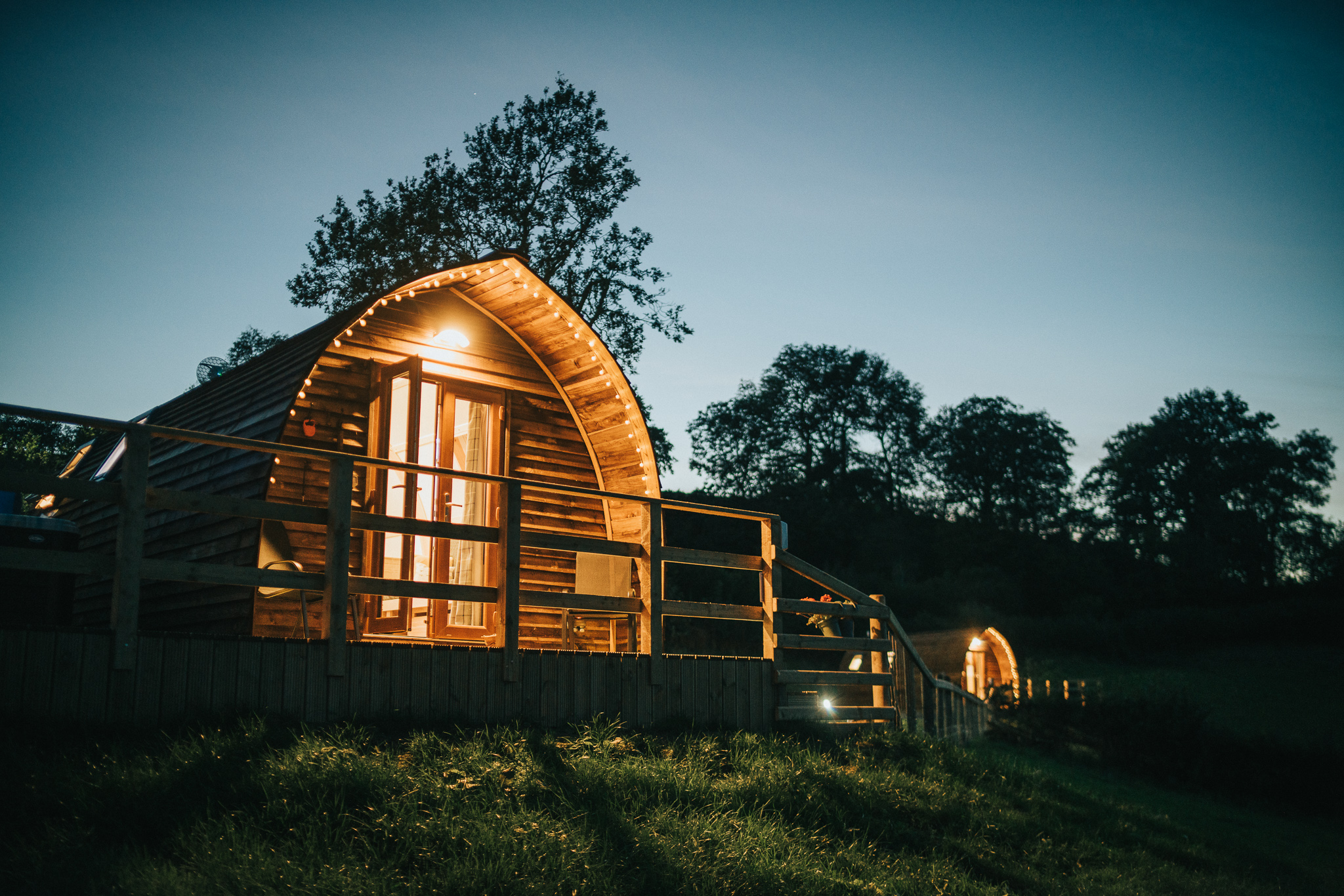 Glamping Guide - Types of Glamping Accommodation
Looking to go glamping for the first time? Glamping - or luxury camping - makes for a great staycation. It combines the adventures of camping and outdoor living with many of the creature comforts you'd expect from something like an Airbnb or a bed and breakfast. This makes it a great option for camping novices and pros alike, as well as people with young children or mobility issues.
But with so many different types of glamping accommodation available, it can be hard to figure out the right one for you. To help you figure this out, we've compiled a list of the most popular glamping accommodation options below.
What is glamping?
Unless you've been living under a rock, you'll have heard about glamping by now. Especially since the start of the pandemic, which has made people even more interested in staycations in the UK.
That being said, as solid glamping enthusiasts, we simply can't pass up the opportunity to share more information about what "glamorous camping" is in this glamping guide.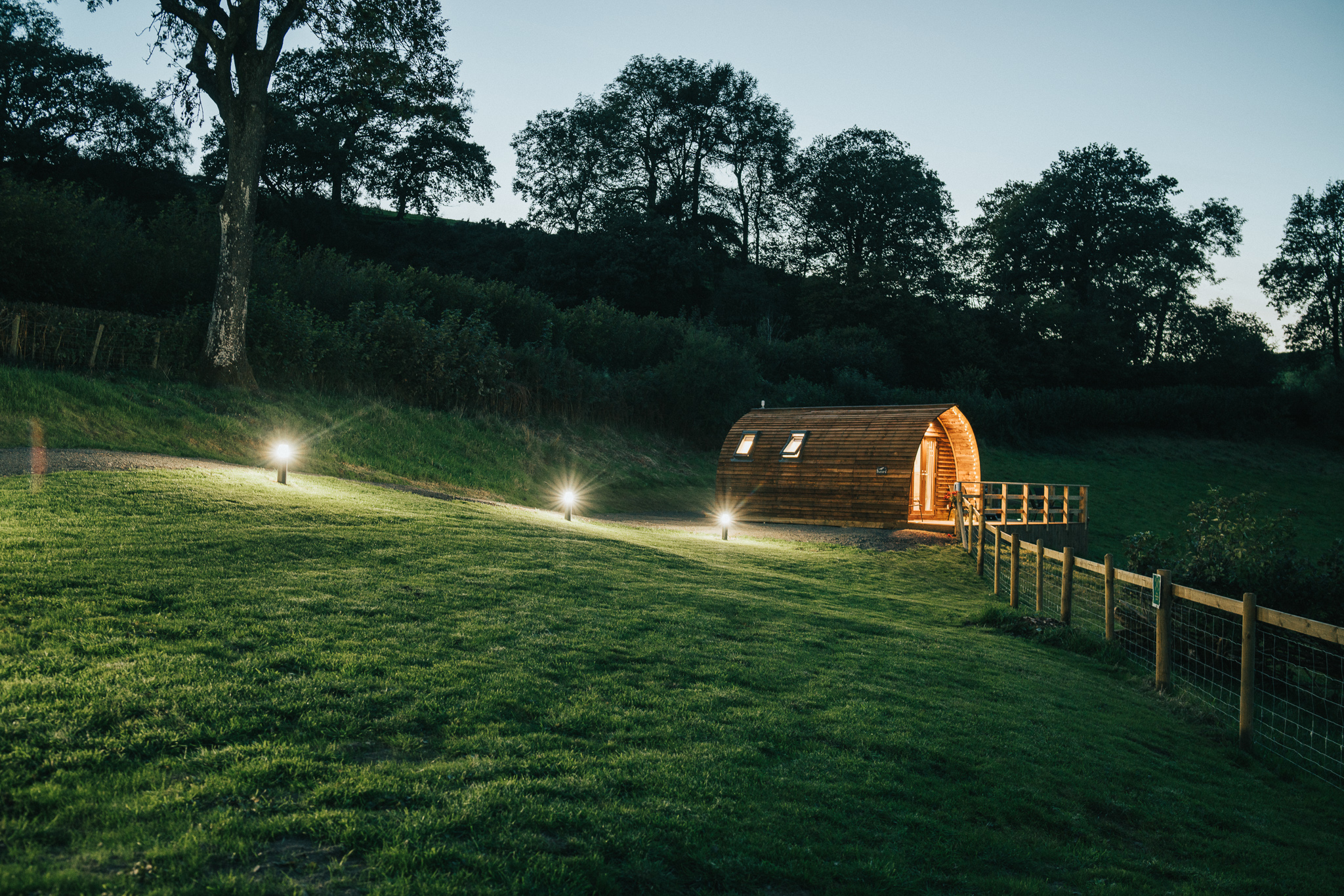 Enjoying the outdoors is hugely beneficial to our well-being and can lower our stress levels. However, many of us don't get enough time outdoors. Camping also offers a chance to travel sustainably and experience something new.
That being said, not everyone is up for traditional camping in a tent - at least not all the time. This might be because of a need for a bit more comfort or not wanting to invest loads of money to acquire camping gear. You might also simply be a bit worried about the UK weather making the experience less than pleasant - many of us have borderline traumatic memories of soggy, chilly camping at festivals and school trips.
This is where glamping comes in. You don't have to pack as much and can benefit from things like comfy, warm beds and even heating, kitchenettes and running water depending on where you go. Plus you still get to enjoy country walks, relaxing by the campfire and all the other quintessential camping activities.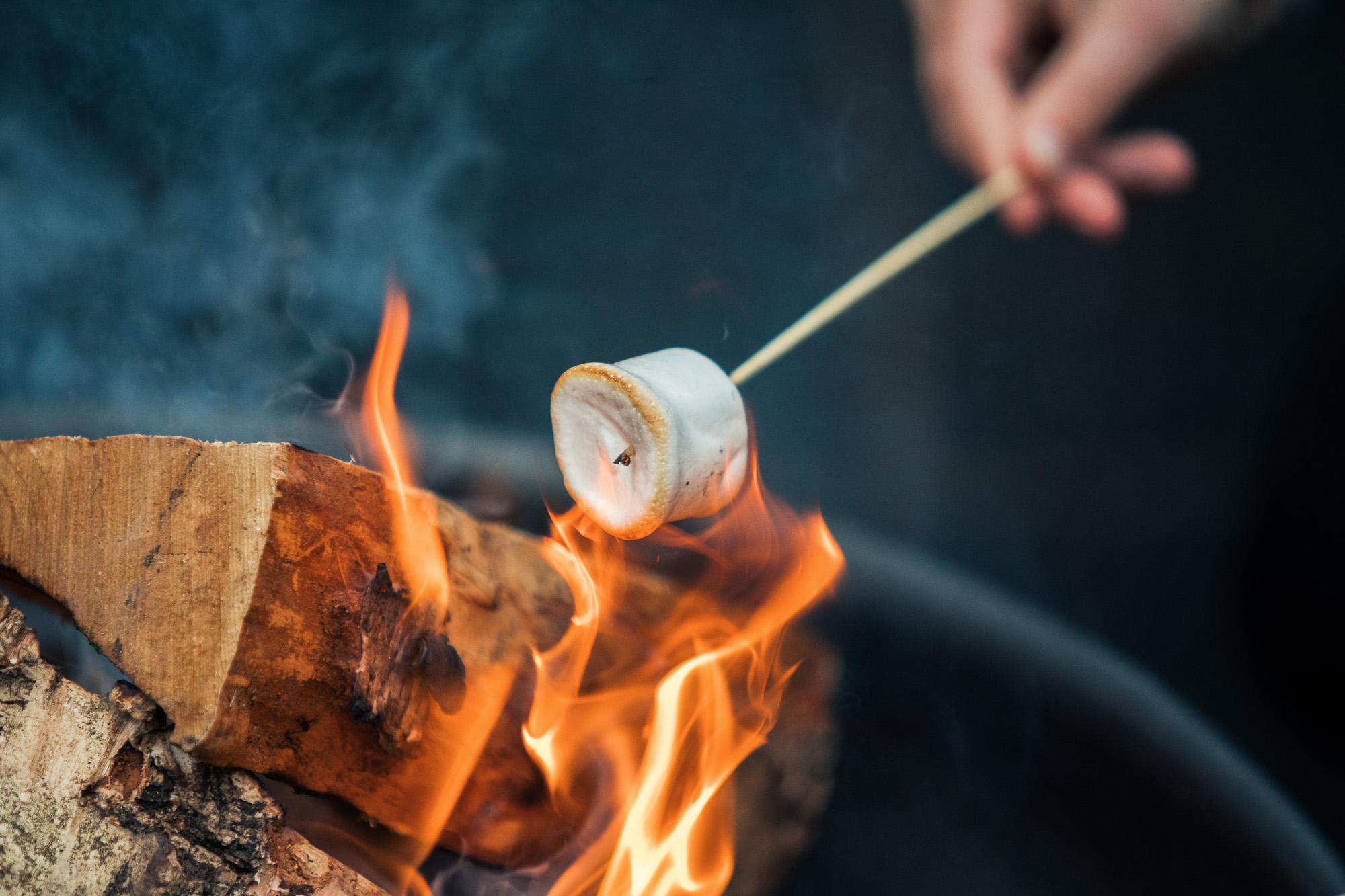 Glamping is comfortable and accessible for everyone - so no wonder it's only growing in popularity!
Yurts & Bell Tents
Yurts and bell tents are both circular, tall tents made of canvas. They provide good ventilation throughout the summer months but fail to provide enough warmth and shelter all year round for UK glamping.
These are probably the most widely recognised glamping accommodation option. After all, they do look like the posh cousin of regular tents! Glamping providers who offer these as their accommodation often put a great deal of care into making them cosy and highly Instagrammable with things like fairy lights, bunting and large rugs.
They're usually on the smaller side, making them better suited for couples' getaways rather than family holidays.
Safari Tents
Safari tents are another popular choice of glamping accommodation, evoking images of African safaris with their iconic shape.
Safari tents are rectangular canvas tents and come in many sizes, making them a more versatile glamping accommodation option. With a number of wooden poles supporting the canvas of these tents as well as solid flooring, they're also often sturdier than bell tents and yurts. This makes them withstand whipping UK winds better.
However, like yurts and bell tents, this accommodation type isn't insulated. This means it's not suitable for glamping around the year, even when something like a wood-burning stove is installed inside.
Treehouses
Treehouses have become a trendy staycation idea in the last few years, for understandable reasons. Who wouldn't enjoy a chance to live out their childhood fantasies by having a cosy sleepover in a fully kitted-out treehouse?
Glamping treehouses come in all sizes and can be made from wood and/or canvas. If you fancy embracing your inner child and a holiday that gets you very up close and personal with nature (hello, tree trunk in the middle of the room!), treehouse glamping can be a dreamy option.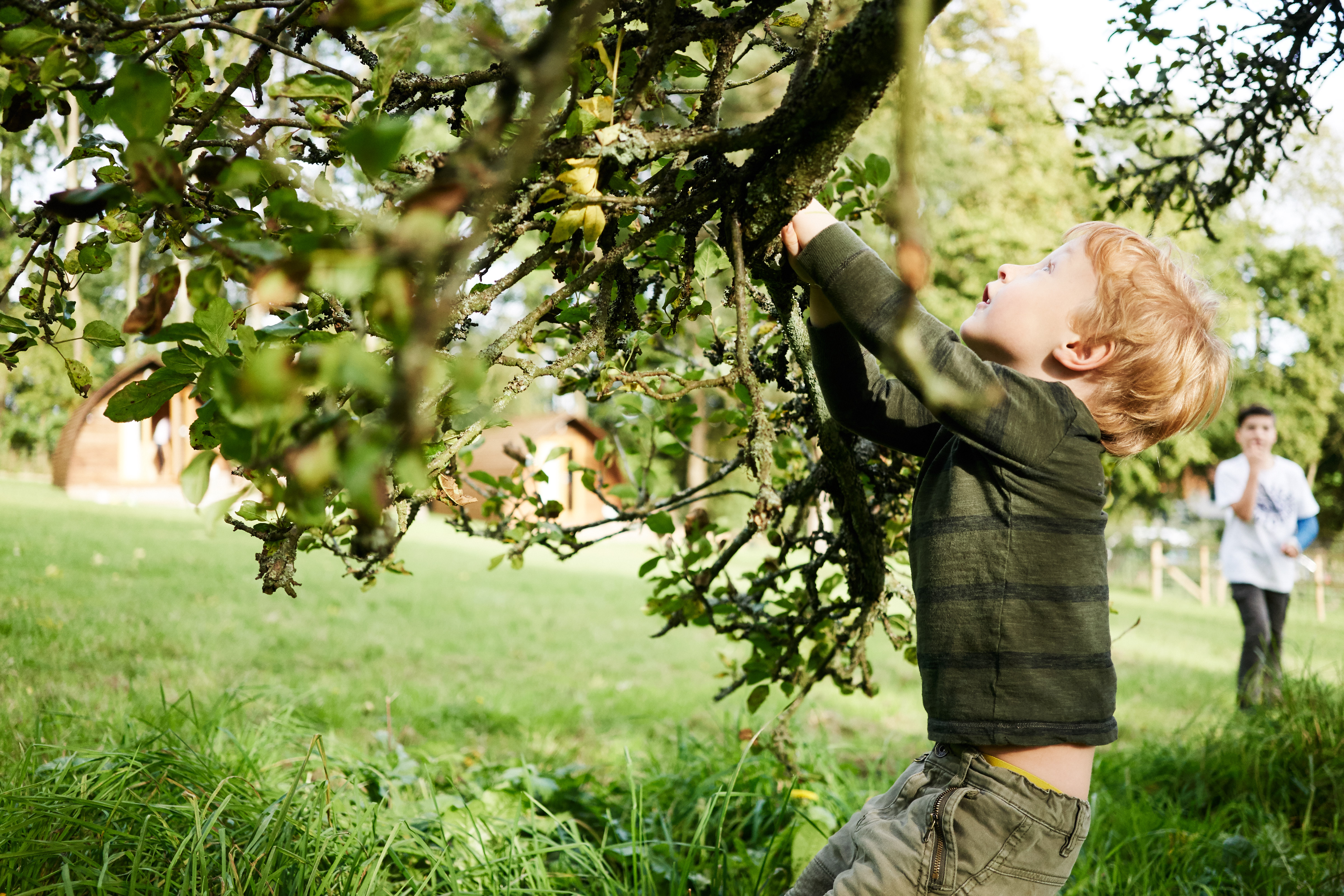 Shepherd Huts & Cabins
As their name suggests, shepherd huts are inspired by nomadic shepherds across cultures. Shepherd huts are portable due to being built on wheels. However, they offer better protection from the elements than canvas-based options. They often look like caravans and come with things like beds, heating and showers depending on the model.
Glamping cabins sit somewhere between a holiday home and more typical glamping. They're basically tiny houses with just enough room for sleeping and dining, often with decking outside for more living space. Many people will use the terms "glamping cabin" and "glamping pod" interchangeably.
Glamping Pods
These days, there are glamping pods of all kinds out there. However, Wigwam® Holidays was a pioneer in this kind of holiday accommodation in the UK.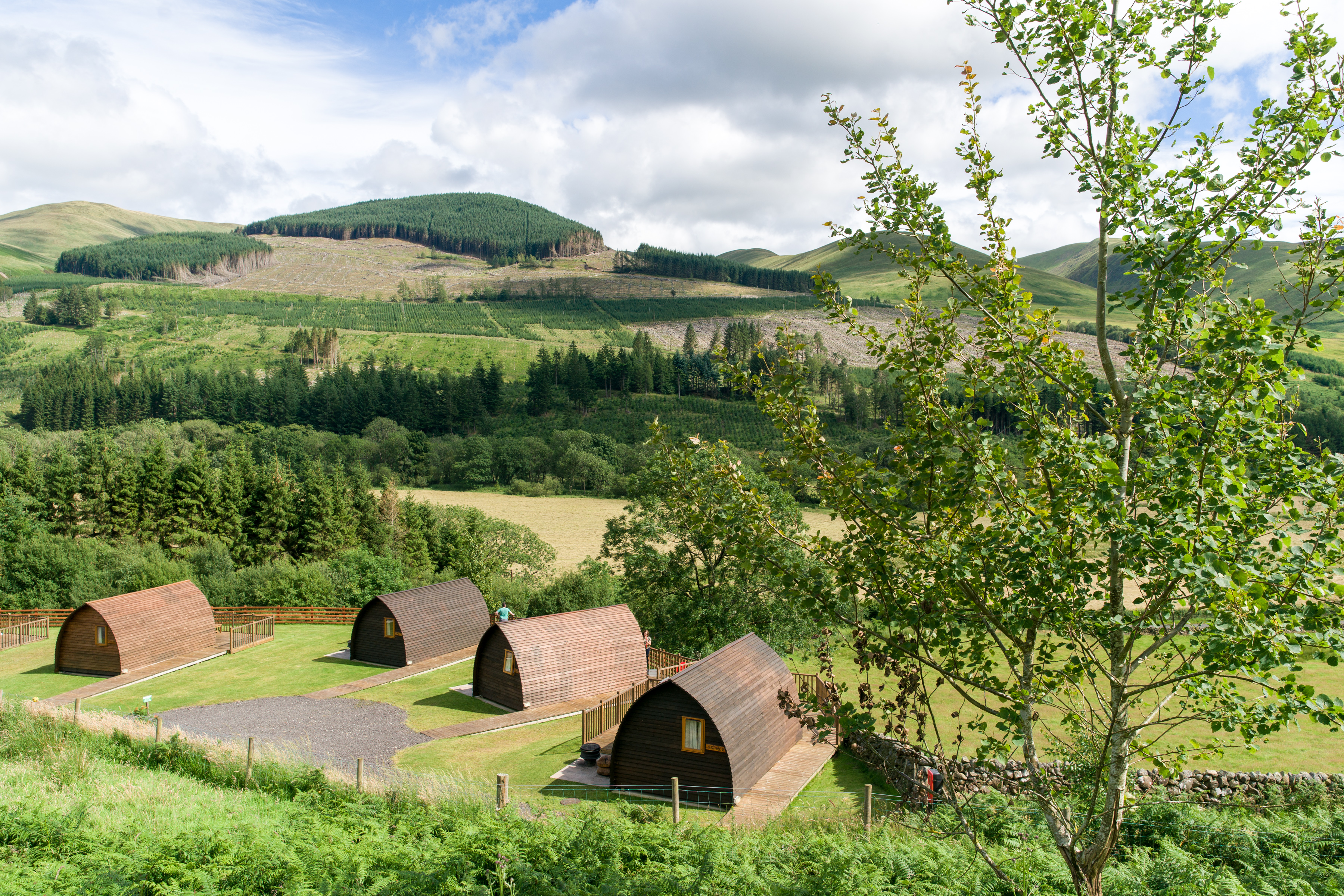 Like many glamping cabins, glamping pods are constructed from solid timber, making them withstand all kinds of weather conditions. They're also often well insulated and heated and can fit larger families. As they're more permanent structures, many of them are kitted out with electricity, heating, and even running water.
Wigwam® Glamping Pods
Our first prototypes of wooden glamping pods whose shape resembles canvas tens were constructed in the early 1990s. We've been perfecting them ever since.
You can even book a Wigwam® glamping pod complete with running water, with a kitchenette and shower and WC inside. This way, you don't have to compromise on comfort but still have nature right on your doorstep.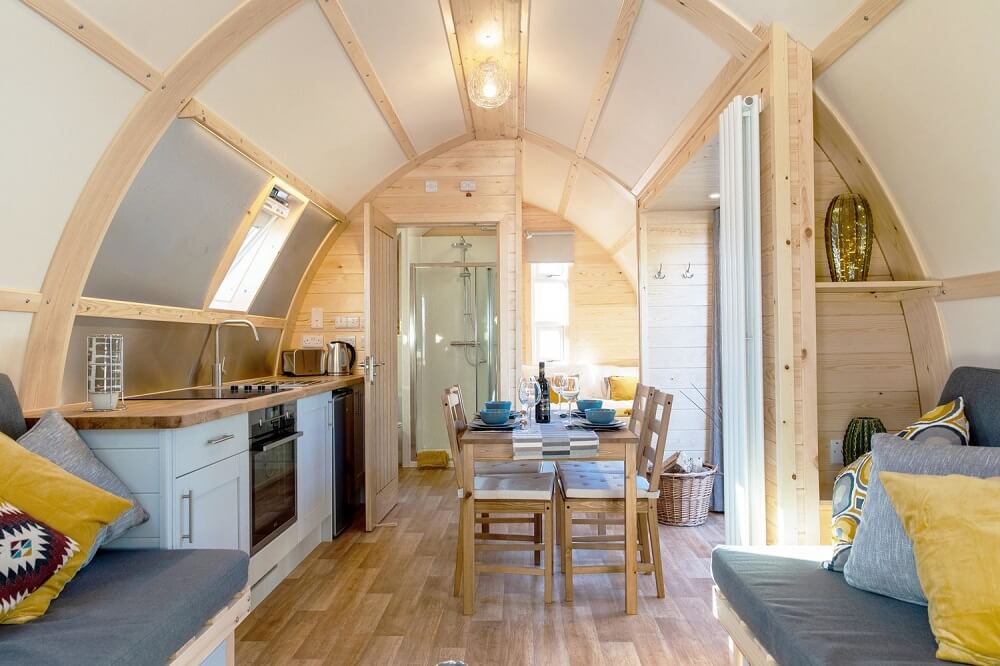 You can make your glamping trip as bare-bones or luxurious as you wish. With good heating and insulation, you stay cosy all year round, even in winter, and we also offer a range of accessible glamping pods.
With extras such as hot tubs and fire pits available, relaxation is made easy when you choose Wigwam® Holidays. Browse our 80+ UK glamping sites through the link below.