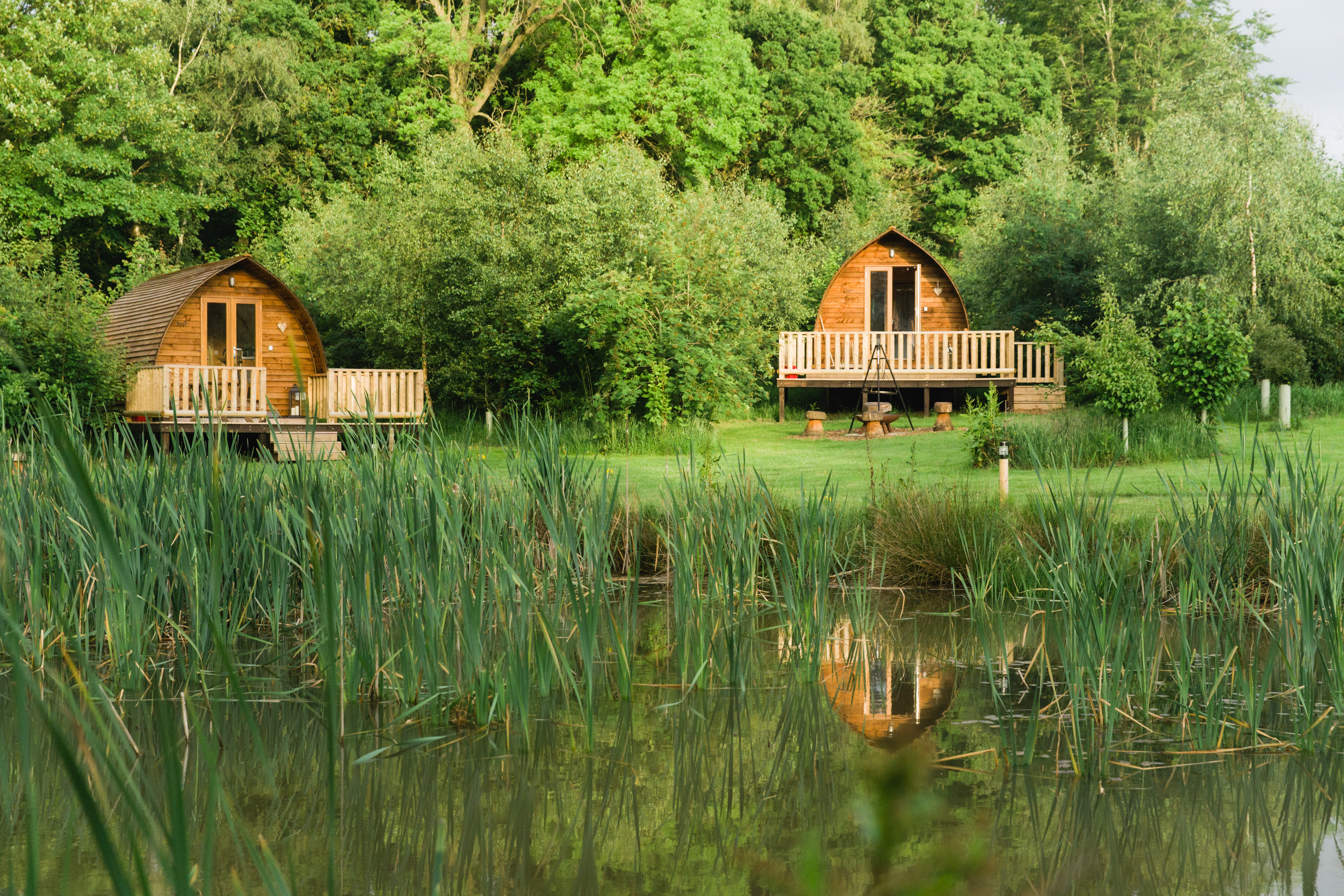 Boutique Hotels vs Glamping - Designing Your Perfect Holiday
Planning your perfect holiday? Choosing your accommodation is up there with the biggest things to figure out alongside where to travel and how to get there. To help you make the right choice, we thought we'd take a look at two accommodation options that share as many similarities as they do differences: boutique hotels and glamping. Let's jump right in, shall we?
What is a boutique hotel?
The boutique hotel trend started back in the 1980s, thanks in large part to the rise of big hotel chains. The popularity of chain hotels led smaller hospitality businesses to redefine their offering in order to stay in the race. Typically, with a boutique hotel, you can expect the following:
A smaller size - boutique hotels offer 1-100 rooms to rent, giving them an intimate feel.
A focus on unique, stylish interiors - many have a carefully curated visual style or theme, making them highly Instagrammable spots.
A hip, urban location - typically, boutique hotels are placed in the hearts of a city's most fashionable districts, offering easy access to local attractions, shopping, and nightlife.
Boutique hotel vs glamping sites
As the name suggests, glamping is a glamorous alternative to regular camping. This means that you can expect little luxuries both when it comes to glamping and boutique hotel stays.
At a boutique hotel, this could mean something like a carefully crafted themed dinner menu, spa services, or rooms ripped from the pages of interior design magazines.
Meanwhile, at a glamping site, you might find things like hot tubs, fire pits, or activities like horseback riding or fishing lessons. With glamping, you can also expect to find creature comforts like proper beds and indoor plumbing within your accommodation - things you wouldn't usually expect to find on a camping trip.
Glamping sites, like boutique hotels, are on the smaller side, offering a more intimate feel and personalised service. Due to their small size and luxe decor, however, many boutique hotels may not be the most convenient choice for families with young children or dogs. Meanwhile, glamping is a very popular child and dog-friendly holiday option.
Like boutique hotels, glamping sites usually have a unique, well-defined brand. Whether it's boho bell tents decorated with Persian rugs or wooden glamping pods with fairy lights and rustic country decor, there's something for every taste. This means you can find some truly unique experiences when you choose a glamping holiday.
Boutique hotels are usually located in hip pockets of urban areas, though some country B&Bs could also be considered to fit the description. In contrast, glamping sites are nestled in more rural areas, offering great opportunities for outdoor activities.
Which one should I choose?
The answer to this question is up to what you want most from your holiday. As we mentioned above, one of the biggest differences between boutique hotels and glamping sites is the location. This will have a big impact on what your day on holiday will look like.
If you're still confused about which side you fall on in the boutique hotel vs glamping question for your next getaway, we've compiled a bit of an itinerary for both options below.
What to expect from a city break at a boutique hotel
If you're after a city break, with attractions within easy walking distance, a boutique hotel is for you. You can spend your days touring museums and shopping in big brand boutiques and your evenings enjoying fine dining, handcrafted cocktails, and live music.
And once you've tired yourself out exploring a new city, you can retire to your boutique hotel for something relaxing like a cookery class, a massage, or a dip in a luxurious roll-top bath. The sky's the limit when it comes to the services and amenities some luxury boutique hotels offer - so if it's a city break with a bit of pampering you're interested in, this is the option for you.
What to expect from a glamping trip
If, on the other hand, you want to get away from the hustle and bustle of city life and enjoy a more relaxed pace in a beautiful natural setting, choose glamping.
Your day may start overlooking gently rolling green hills while you enjoy your breakfast. In the afternoons, you can hike, fish, bike, or simply enjoy a stroll through local market towns, popping into charming little shops and perhaps a spot of lunch at the village pub.
Your evenings will be spent around the fire, cooking your dinner over the flames while you stargaze, and maybe having a dip in your very own hot tub before retiring for the night to your cosy glamping accommodation.
Oh, and if you want the best of both worlds, you can always choose a glamping site on the outskirts of town, giving you easy access to city centre attractions and hiking trails alike.
Glamping with Wigwam® Holidays
As one of the UK's leading glamping franchises, you can expect the same amazing quality whichever of the 80+ Wigwam® Holidays locations you choose. That being said, each site is also wholly unique, with site owners injecting their own personalities into their site in terms of decor and amenities.
This means that, depending on the site of your choice, you can enjoy leisurely bike rides through winding country roads, white water rafting, lambing experiences at the farm, beach days, and much, much more.
To get inspiration for your glamping holiday, click the link below.