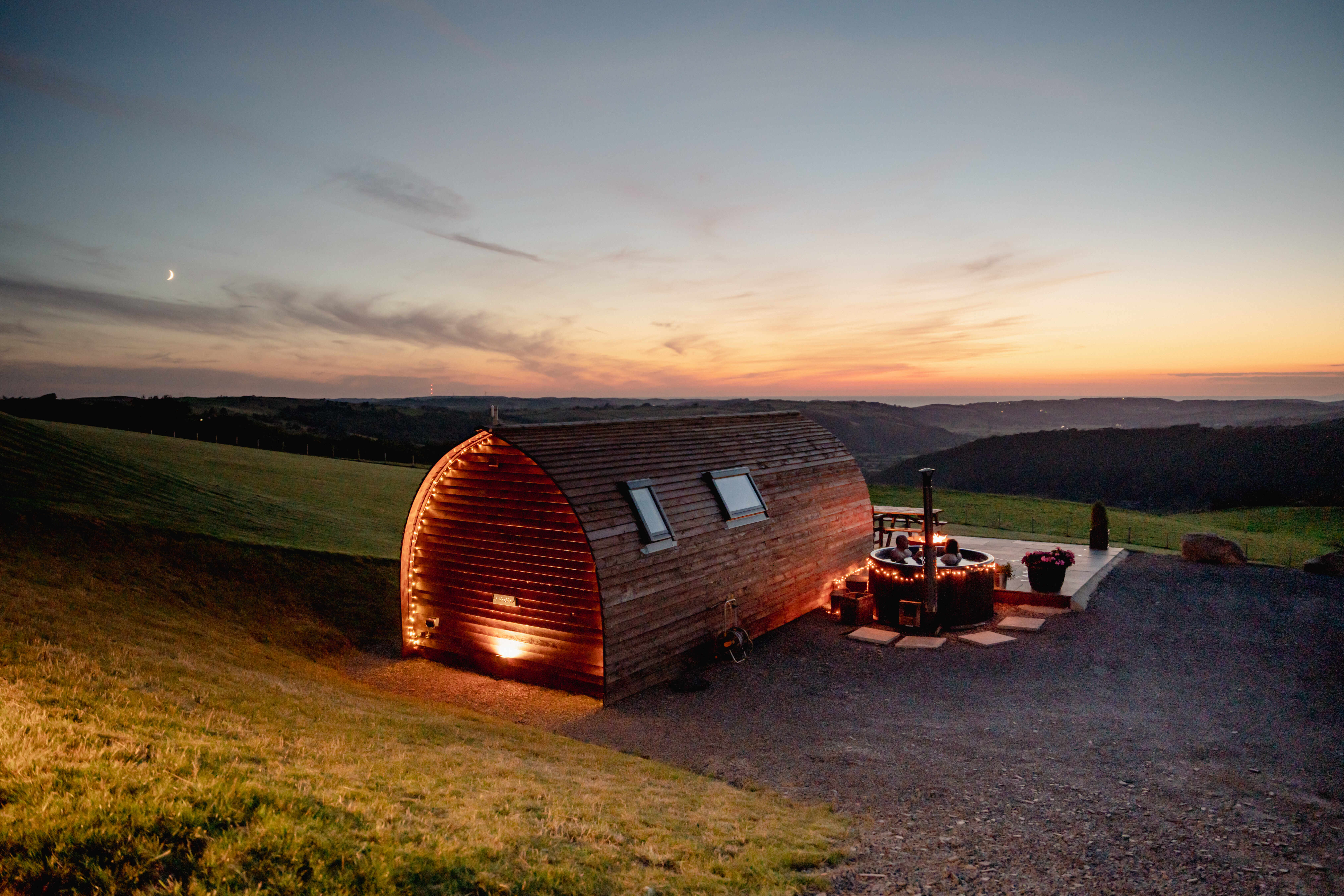 8 Reasons You Should Go Glamping for the October Half Term
The October half term is a great time to spend some time outdoors. There's beautiful foliage and a nip in the air, and lots of great activities for the whole family to enjoy out in nature. A glamping break in the October half term is a great way to enjoy the bountiful beauty of the autumn season and spend some quality time together as a family. Here are our top eight reasons you should go glamping this October half term to get you inspired.
1. Skip the hassle of international travel
When you choose a glamping staycation, a half-term holiday is a whole lot less stressful than if you were to travel abroad. There's no queuing at the airport, no jet lag, and no trying to figure out how to get to your hotel or where on earth you put your passport.
Instead, you just pack up some warm clothes, games and books and set off, getting right into the holiday mood. Staying local instead helps you explore a new area closer to home, appreciate the natural world around you, and have a more eco-friendly holiday.
2. Help kids connect with nature
It's no secret that these days, many kids don't spend enough time out in nature. Psychotherapist and author Joanna Fortune says kids should ideally spend at least two hours a day playing outdoors, but most get nowhere near that. Time outdoors helps kids stay physically active and build their social skills, motor skills and creativity through play. A glamping break makes spending time outdoors a breeze.
A great activity to help kids connect with nature on your glamping break is a woodland scavenger hunt. You can find scavenger hunt cards online or make your own, adding things like different leaves, birds, animal tracks, pinecones, and more. A little prize for completing the card will help motivate kids and sweeten the deal.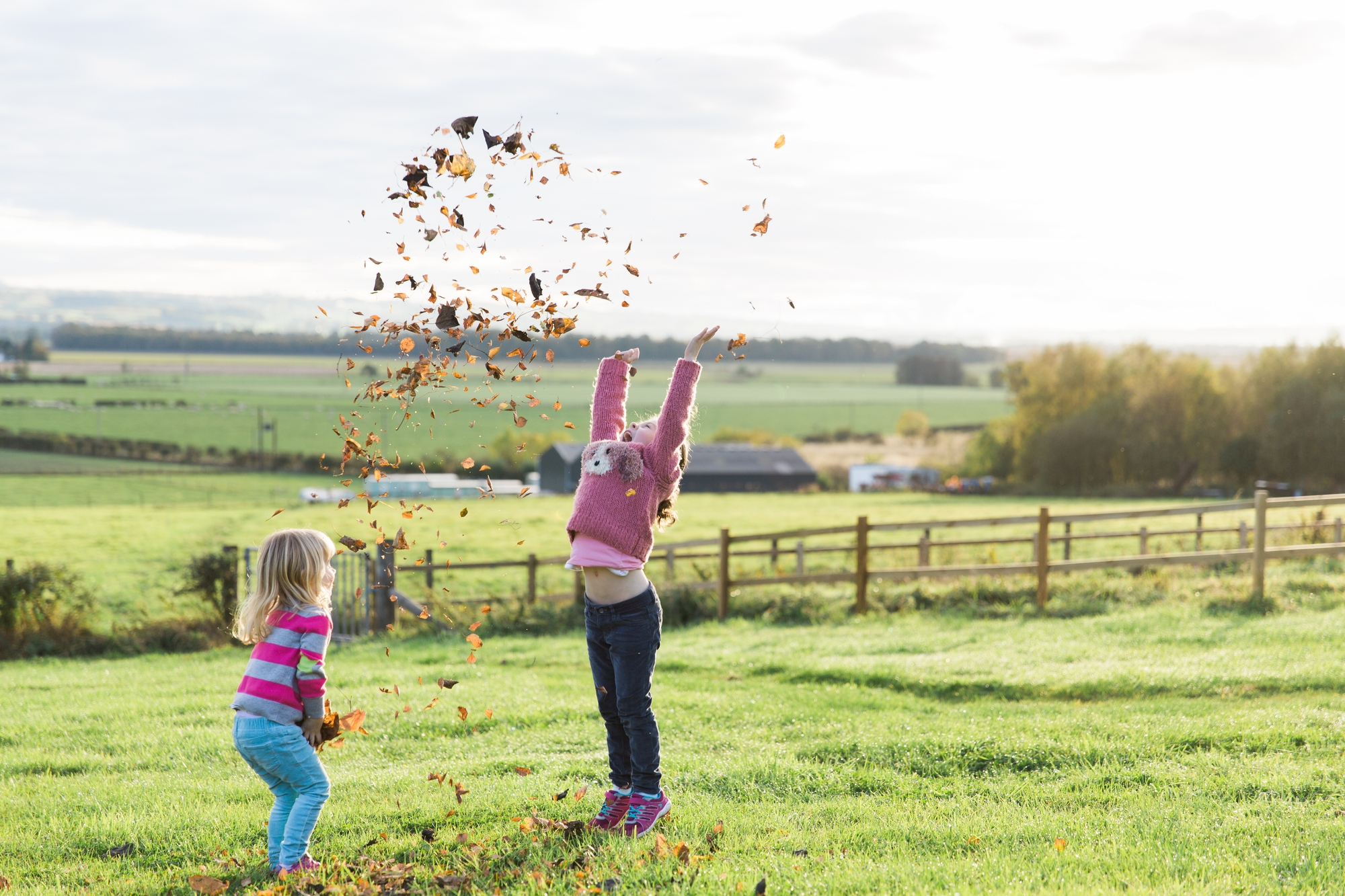 3. Try something new
In our everyday life, it can be easy to get stuck in a routine where time outdoors is replaced by screens. That's why the school holidays are a great time to try something new and break your routines, seeing if there's something new you can add to them.
A glamping break puts you right in the middle of nature and gives you a chance to take a break from the screens that rule so much of our day, and focus on what matters most: the people we love.
You could help the kids build an awesome den, try some fishing, stargazing or birdwatching, or teach them the playground games you used to play when you were their age. You could also try some autumn crafts made with things you find around the campsite, like colourful autumn leaves.
Maybe you'll be inspired to pick up a new hobby once you get back home, or find ways to incorporate more time outdoors into your routine.
4. Do some

autumn

foraging
Another way to help your kids feel connected to nature is with a bit of foraging. Apples, blackberries, rosehips, and elderberries are just a few of the things you can forage for in October. So pull on some wellies, pack some snacks, and head to the forest!
Make sure you don't forage for something you'll eat right by a road or at the height where dogs may have done their business. Tell kids not to pick anything before they've shown it to an adult and leave enough goodies behind for the woodland wildlife to feast on.
After foraging, you can then spend the afternoon crafting a pie or a crumble with your foraged goods to enjoy after your dinner, cooked on the campfire, of course. Foraging can help kids learn about the natural world and appreciate all it gives us.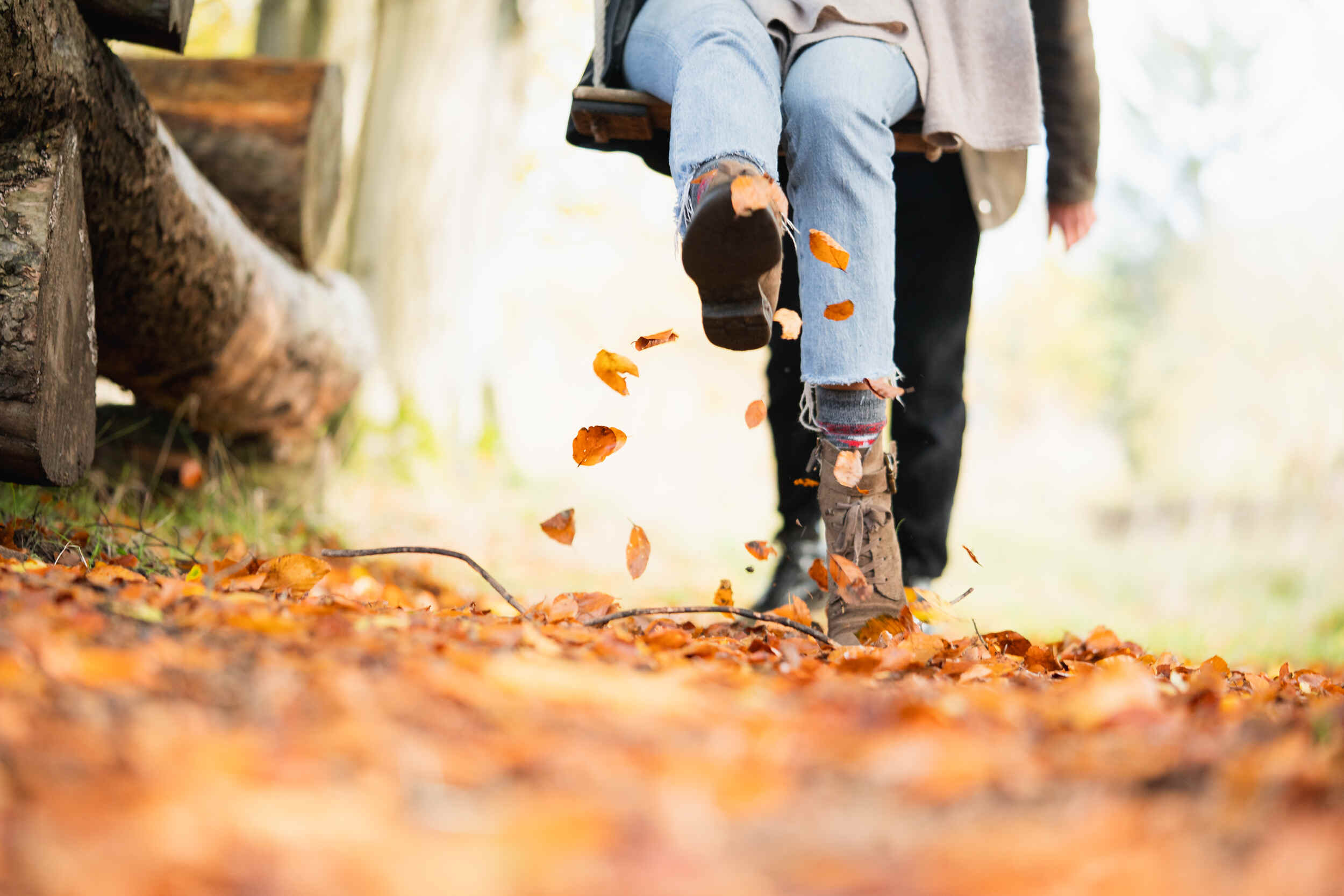 5. Enjoy a quieter campsite
The summer months are the prime season for camping and glamping, so planning your holiday in October means you'll likely have more peace and quiet around the campsite. You might even benefit from a seasonal discount. Hiking trails will also likely be quieter. Especially for those of us who live in cities, it's easy to forget what quiet even sounds like! Camping or glamping in the autumn helps us remember.
6. Stay warm and dry in a wooden camping pod
Autumn and winter camping in a tent can be an exciting adventure, but it takes a lot of prep and is understandably not for everyone. However, by choosing a wooden camping pod as your glamping accommodation, you get to enjoy cosy camping all year round without sacrificing your comfort.
Wigwam® glamping pods are insulated and heated, making them great a holiday accommodation option all year round. You get just enough home comforts without sacrificing the feeling of being immersed in nature.
You benefit from a proper bed and can choose a glamping pod with a kitchenette and even running water. The large glass doors offer beautiful views over woodlands, mountains or grazing farm animals, and open onto your private patio, perfect for enjoying your morning coffee.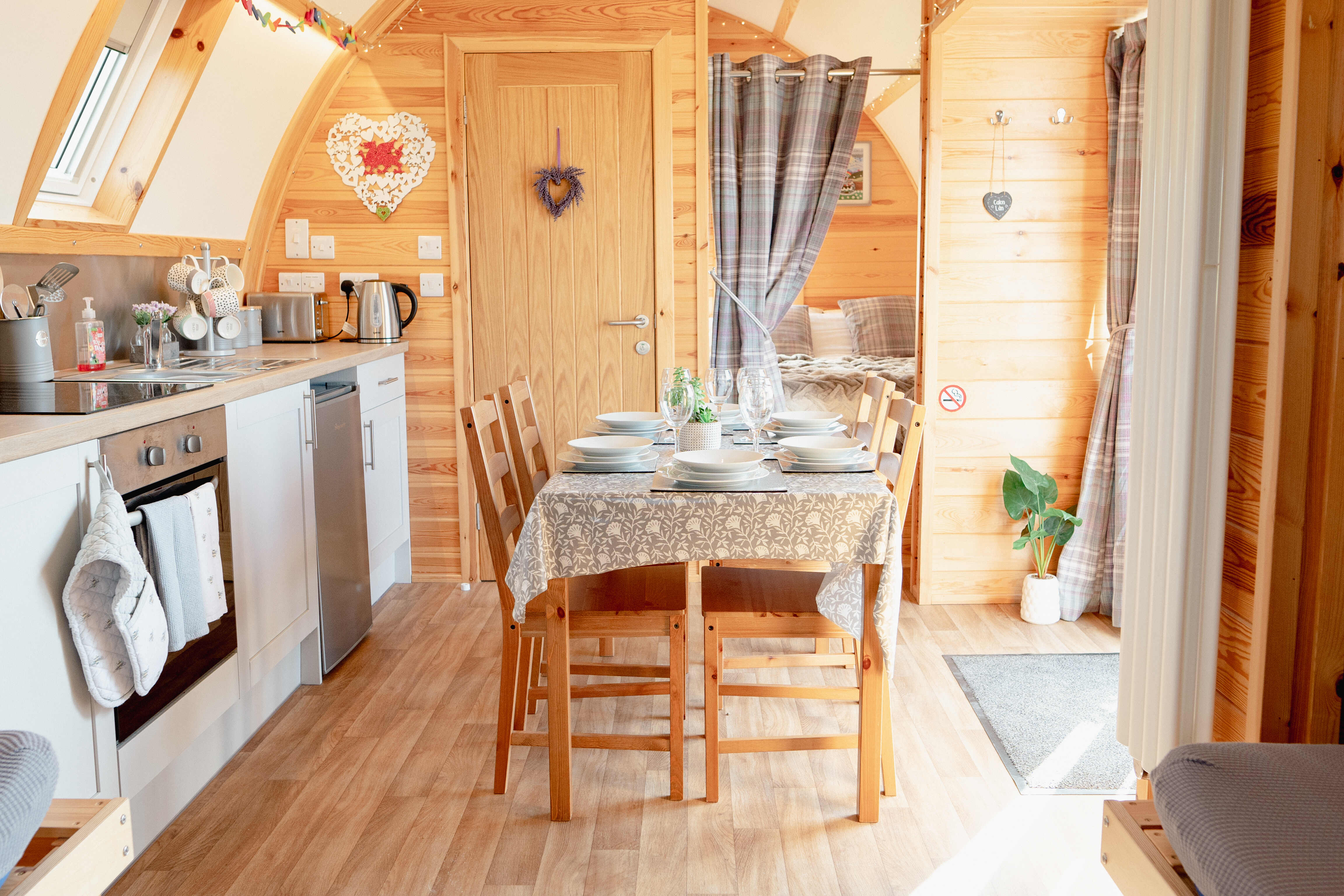 7. Have a great time even if it rains
If you experience some rain on your glamping break, this by no means ruins your trip. Breaking out the board games and hot drinks while you listen to the pitter-patter of the rain on the roof is a cosy way to spend the afternoon. Or, take the opportunity to visit nearby family-friendly indoor attractions. Once you get back to your campsite at the end of the day, you'll return to a perfectly warm glamping pod to dry off.
8. Spend some quality time together
After the rush of the back-to-school season, you might be tempted to just stay home and rest during the October half-term holiday. However, you might find a glamping break somewhere not too far from home positively invigorating.
An October half-term glamping break gives you the chance to enjoy the great outdoors at one of the most beautiful times of the year. After a day of enjoying the sights and sounds of autumn, you can all congregate around the campfire to roast marshmallows, sip some hot chocolate or warm cider under the stars, enjoying each other's company with no agenda or schedule.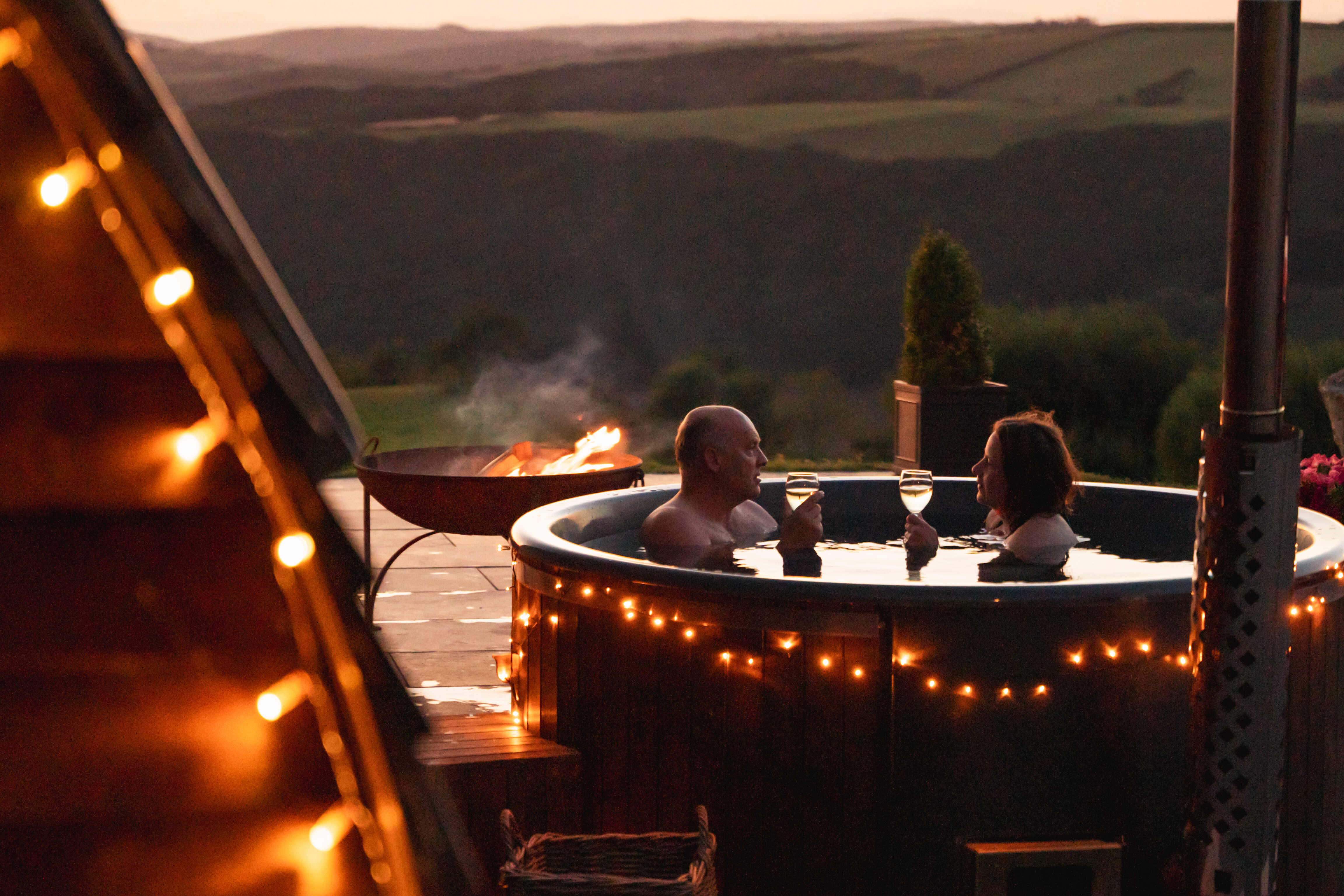 Like what you hear? Check out our inspiration page to start planning your October half-term glamping holiday. Or, if you're ready to book, you can view all our 80+ UK glamping sites here.