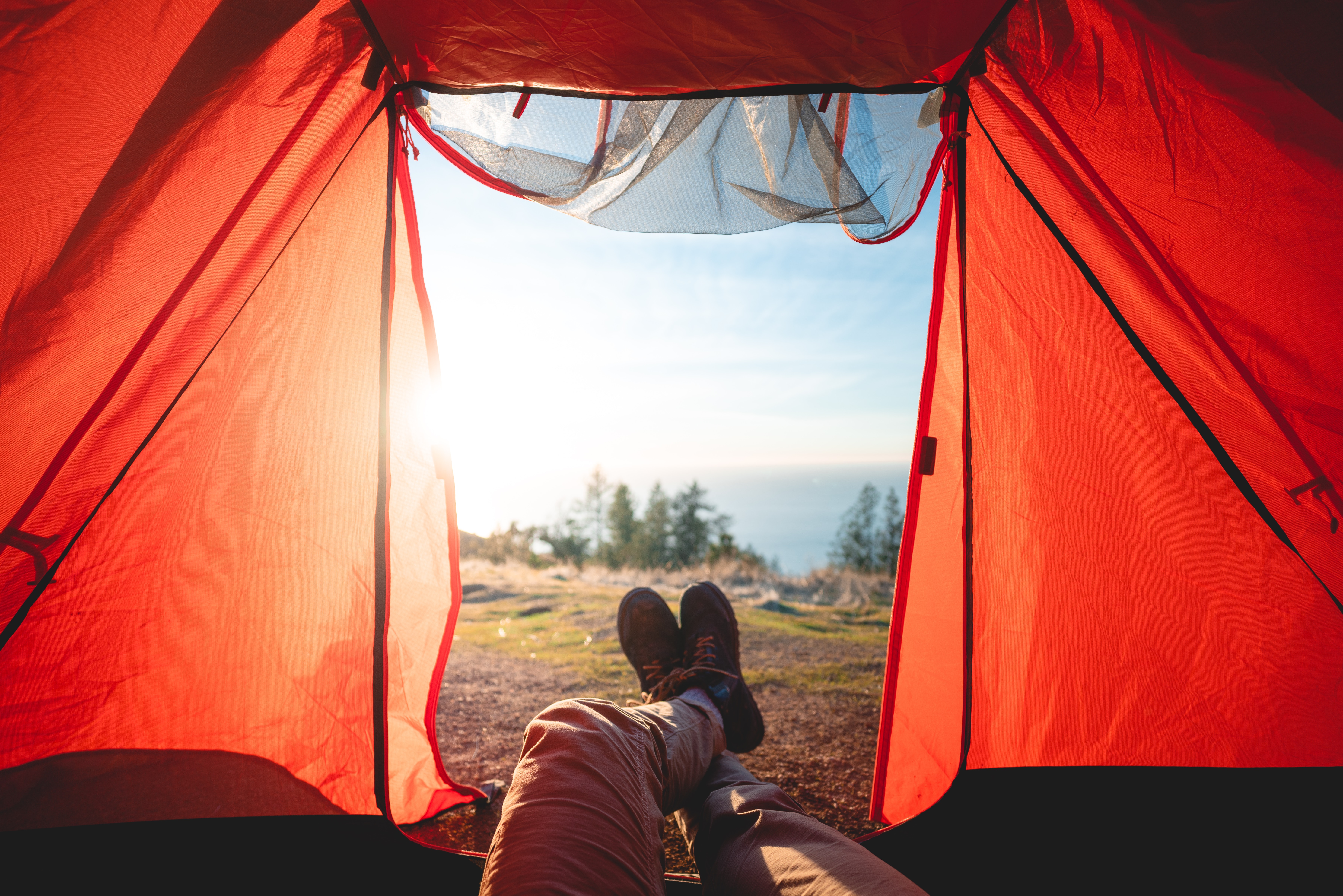 Camping Checklist - What to Pack for Your Camping Trip
Camping gives us a chance to take a break from our hectic lives to reconnect with nature and spend quality time with loved ones. Whether you're going camping for the first time or are a seasoned outdoorsperson, having a camping checklist with everything you need to pack can make the process of preparing for your trip a whole lot easier.
That's why we've put together a packing list for you to make things simple. Feel free to print this article out and check things off as you go along!
Accommodation
Camping tent
Sleeping bag or bedding
Sleeping mat or camping mattress
Pillows
Small lantern and headlamp
Heavy-duty duct tape or gear repair kit
If you want to go camping in a tent, you can find great guides online for finding the perfect fit for you - including this one by REI.
You can bring sleeping bags or simply go for your duvet from home. Sleeping bags are lighter to carry, often more compact, and insulate you more effectively from the elements, but duvets do well when it's not too cold outside and if you're driving to your campsite. You could also pack both for extra comfort!
A small lantern or two is a must for having a little lighting in and around your tent when there isn't a fire going. Meanwhile, a headlamp helps you find your way around the campsite in the dark. For extra cosy vibes, pack some battery-operated fairy lights to hang around your tent as well.
Finally, a roll of quality duct tape or, even better, a dedicated gear repair kit, could save your trip should your tent canvas spring a leak or tent pole snap.
Clothes & personal care
Warm base layers
Lightweight windbreaker or weatherproof winter coat
Thermal socks
Waterproof, sturdy walking shoes
Slip-on sandals
Towels
Soap, shampoo, conditioner
Sun cream
Toothbrushes and toothpaste
Insect repellant
First aid kit
Toilet paper
British weather is famously unpredictable, which is why it's good to prepare for lots of different weather conditions. Light layers and a weather-proof outer layer will keep you warm and cosy whatever the weather.
Slip-on shoes are good for quickly popping out of your tent, and adding a pair of flip-flops to your camping checklist is good for staying hygienic in campsite showers.
For your camping first aid kit, you'll need a variety of plasters and bandages as well as antiseptic wipes, hydrocortisone cream and medical tape. An emergency foil blanket is also a good thing to have, as exposure to the cold is one of the biggest risks of camping.
Food & food preparation
Camp stove and fuel
Cooler for drinks and perishables
Pot, skillet and/or dutch oven
Cooking utensils, e.g. large spoon, spatula
Knives and a cutting board
Camping plates, cups and cutlery
Water bottle
Coffee maker, e.g. French press, pour-over
Sponge, washing-up liquid and basin
Can opener
Bottle opener
When it comes to food, how much you need to bring depends on where you'll be staying. Some camping and glamping sites have on-site commissaries or farm shops, or there might be a grocery store a short drive away. Your site might also offer cooking facilities, so do your research before heading off!
We'd also recommend planning out your camping meals in advance. This will not only allow you to pack the ingredients you need but also the right cooking accessories. After all, there's no need to pack a zucchini spiraliser unless zoodles are on the menu or a citrus juicer if you're not planning on using lemon or lime juice.
When it comes to food, it's a good idea to prep as much as you can at home. Try cutting up veggies, marinating any meats, and pre-measuring spices, condiments, and dry ingredients. You can use reusable Ziploc bags and beeswax wrap to pack ingredients.
In general, the simpler your camping recipes, the better! You can find some inspiration for your camping meals here.
Optional extras for your camping checklist
Foldable picnic table and camping chairs
Hammock
Portable speaker
Phone charger or battery bank
Books
Notebook and pen
Guitar or similar
Card games
Kids' toys
These extra items can add an extra level of comfort and fun to your camping trip. Games, instruments and books keep you occupied after dinner and in case you face a rainy day, while a portable speaker is great for adding ambience to mealtimes. Journaling is also a great camping activity, as being away from your everyday routine and enjoying a slower pace of life can help bring some insight.
A camping table and chairs might not be necessary if your campsite offers picnic tables, but will give you a spot to relax right by your tent. In the absence of a bench and picnic table provided by your campsite, these move into the essential category on the camping checklist.
Before you start packing
Before you start packing, look into what your campsite offers in terms of amenities to see if you can skip some of the items listed here - unless you've decided on some wild camping! Check out these camping hacks as well to help you pack lighter.
Especially if you don't have access to a car, the list of items in this blog post is a lot of stuff to lug with you on your staycation. And even if you do have a car, buying all the necessary gear or finding space to store it can be a challenge.
Lighten the load by booking a glamping holiday
One option for travelling lighter is to choose camping's cousin, glamping, instead. You can wave goodbye to the tent and sleeping mats in favour of something like a wooden camping pod and proper mattresses. You can even find glamping accommodation complete with running water and electricity - think fully-functional kitchenettes and en suite bathrooms - alongside cosy extras like fire pits and hot tubs.
Or, you can choose a more bare-bones camping pod to enjoy an experience closer to "authentic" camping. With many Wigwam® camping pods, you can enjoy the comfort of a heated, insulated, and weather-proof timber camping pod. All without adding too many bells and whistles. Find out more about the glamping experience with Wigwam® Holidays by clicking the link below.
[Learn About The Wigwam® Experience]