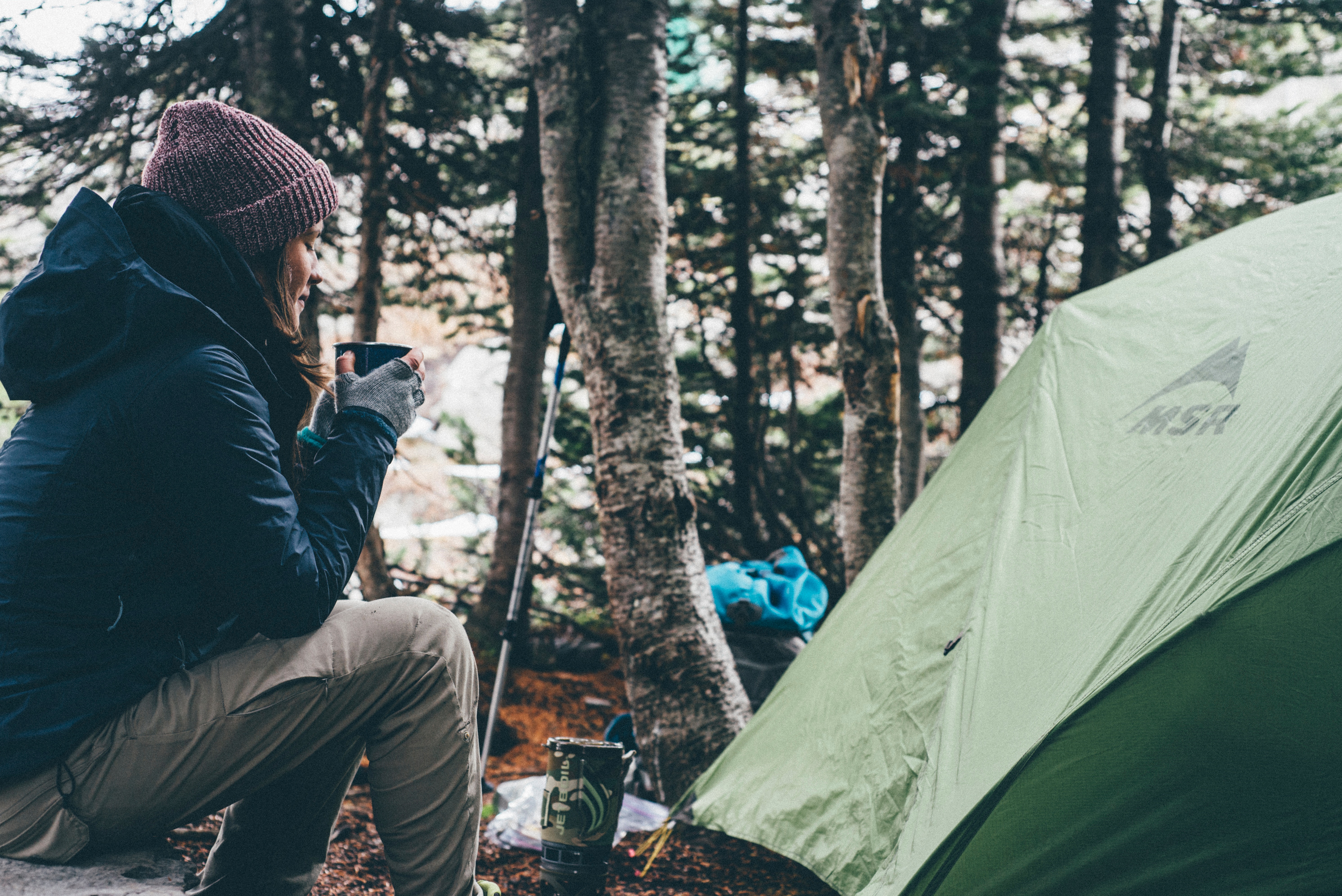 First Time Camping? Here's What You Need To Know
If you've never been camping before, you probably have a very specific idea of what it's like in your mind. You might be an idealist and imagine yourself sipping delicious campfire coffee while the sun rises and cute woodland creatures graze on grass covered in morning dew around you. Or you could be a bit more pessimistic and fear waking up cold and wet, with your tent collapsed around you and a fox helping itself to your pre-packed sandwiches.
Wherever you fall on the spectrum between these two extremes, there's more to camping than these two scenarios suggest. It's good to manage your expectations, especially for your first camping trip, but it's also important to remember that you can do this! With a bit of preparation, your first camping will likely be much more enjoyable and you might even find yourself a convert to the outdoor living lifestyle.
Today, we'll share tips and tricks on making your first camping trip a success, whether you're dreaming of pitching your tent at a friendly camping site, trying some wild camping off the beaten track or getting your introduction to the world of camping with a glamping pod experience. Without further ado, here's what you need to know about camping for beginners.
Start small & stay close to home
For your first camping experience, it's good to start small. Trust us: it's no fun to find yourself stranded in the middle of a storm hours away from home in the dead of night, especially if you've never gone camping before. So for your first time camping, consider staying close to home.
It might sound a bit silly, but if you pitch your tent in your back garden for a night before venturing further afield, you get a good chance of gauging whether the kit you have is sufficient, what else you might need to bring and if you need some extra layers of clothes to make yourself cosier. Oh, and make sure you've got your tent pitching game on point so that you won't run into any problems when you're ready to go camping in the great outdoors!
After you've tried that, you can go camping a little farther away. While you could always opt for wild camping, staying at a campsite is an easier way to get started. Choose one that's not too far away from home. That way, if you get too cold or your tent springs a leak, you can easily return home.
What gear you'll need
If you're camping for the first time, it's best you start with the basics only. Once you've found out if camping is something you really love, you can invest a bit more into your kit. The essential camping gear for beginners includes, of course, your tent, sleeping bag and some kind of a surface to sleep on.
If you're buying a tent, something small, inexpensive and ultralight might sound appealing, but you'll want to make sure the tent you buy is big enough. As a new camper, it's actually good to go for a slightly bigger tent to avoid feeling crowded if you're camping with other people. A good rule of thumb is going for a tent that has room for at least one more person than however many people will be staying in the tent.
So if there's two of you, go for a tent that fits three. If you're a family of four, a tent that fits 5-6 people makes sure you feel comfortable and can fit important gear inside.
Other things you might consider adding to your kit include things like a lantern, a cooler and a camping stove. An important note, though: if you're staying at a camping site, which is highly advisable for your first time camping, get in touch with the staff to ask for recommendations for what to bring. This way, you can avoid buying expensive gear that you don't need.
If you're not yet sure about how much you'll enjoy camping, consider borrowing your gear from a friend or a family member for your first trip. If no one in your social circle has camping gear you can borrow, check sites like Facebook Marketplace and Gumtree for used gear for a lot less than the price of buying your kit new or consider starting out with a camping pod experience.
Wild camping & the laws you need to know about
If you're interested in wild camping, you'll need to be aware of the laws around this in the area you're in. Camping away from established camping sites does come with its own challenges as you won't have access to the facilities you'd typically find on a campsite, like bathrooms, but it also offers a very real escape into the wilderness, perfect for reconnecting with nature.
In the UK, where you can and can't camp generally depends on whether you're in Scotland or another part of the country. Scotland benefits from right-to-roam rules, meaning that you can basically pitch up on almost all unenclosed land. Just steer clear from people's gardens and you'll most likely be golden!
Meanwhile, in England and Wales, wild camping is prohibited in most areas, so your best bet is getting permission from a landowner to camp on their land.
If you are considering wild camping, the same rules we've covered above apply: start small and close to home and test out your gear beforehand. Make sure to be respectful and quiet and leave the place where you're camping cleaner than you found it. Don't light any fires as this can be very risky.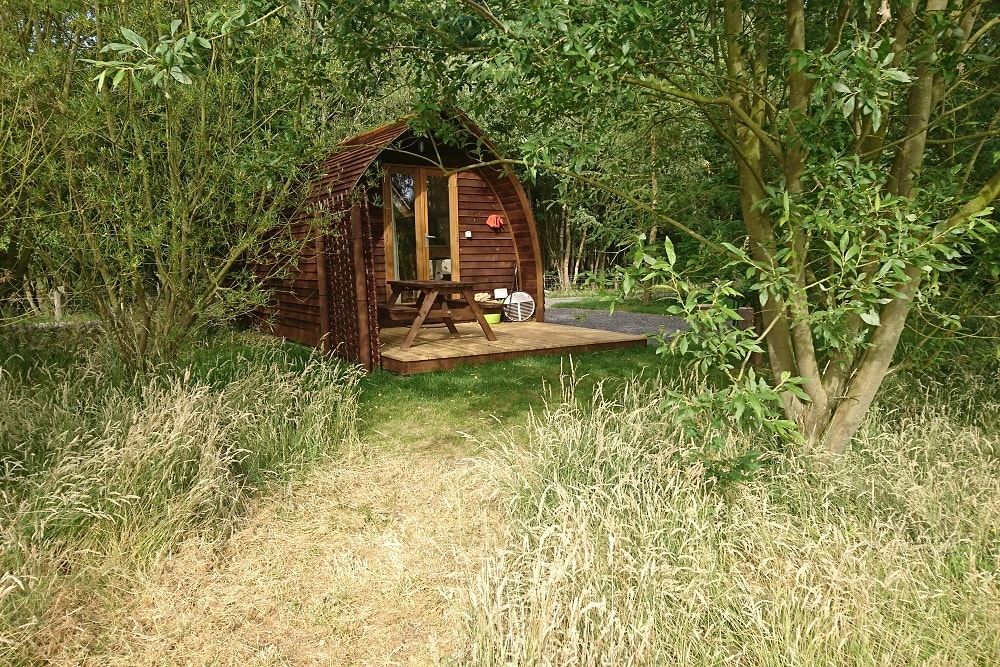 Consider staying in a camping pod
Here at Wigwam® Holidays, our motto is "making camping cosy". What this means is that we believe in making the joys of camping accessible to everyone: from those who couldn't see themselves sleeping on the ground to families who would benefit from things like a fridge and private bathroom to people who require disabled access on their holidays.
Staying in a Wigwam® glamping pod offers an excellent introduction to the world of camping. You get to spend time in the great outdoors, cook on the campfire and spend time away from your busy everyday life, but you're guaranteed to stay warm, cosy and dry, whatever the weather brings. You also don't have to invest in any expensive camping gear: simply pack some bed linens, towels, crockery and cutlery from home and you're all set!
A glamping experience at a Wigwam® Holidays site is great for all ages and camping experience levels. Your camping pod will be safe, insulated and warm, with a comfy bed and often even a fridge. You can choose a pod with its own ensuite bathroom or even a hot tub. Despite these creature comforts, you'll be surrounded by unspoilt nature perfect for some hiking or simply catching up with loved ones on an idyllic picnic.
If you're interested in finding out more about what you can expect from your comfy camping experience with Wigwam® Holidays, you can browse our 80+ nationwide sites by following the link below.