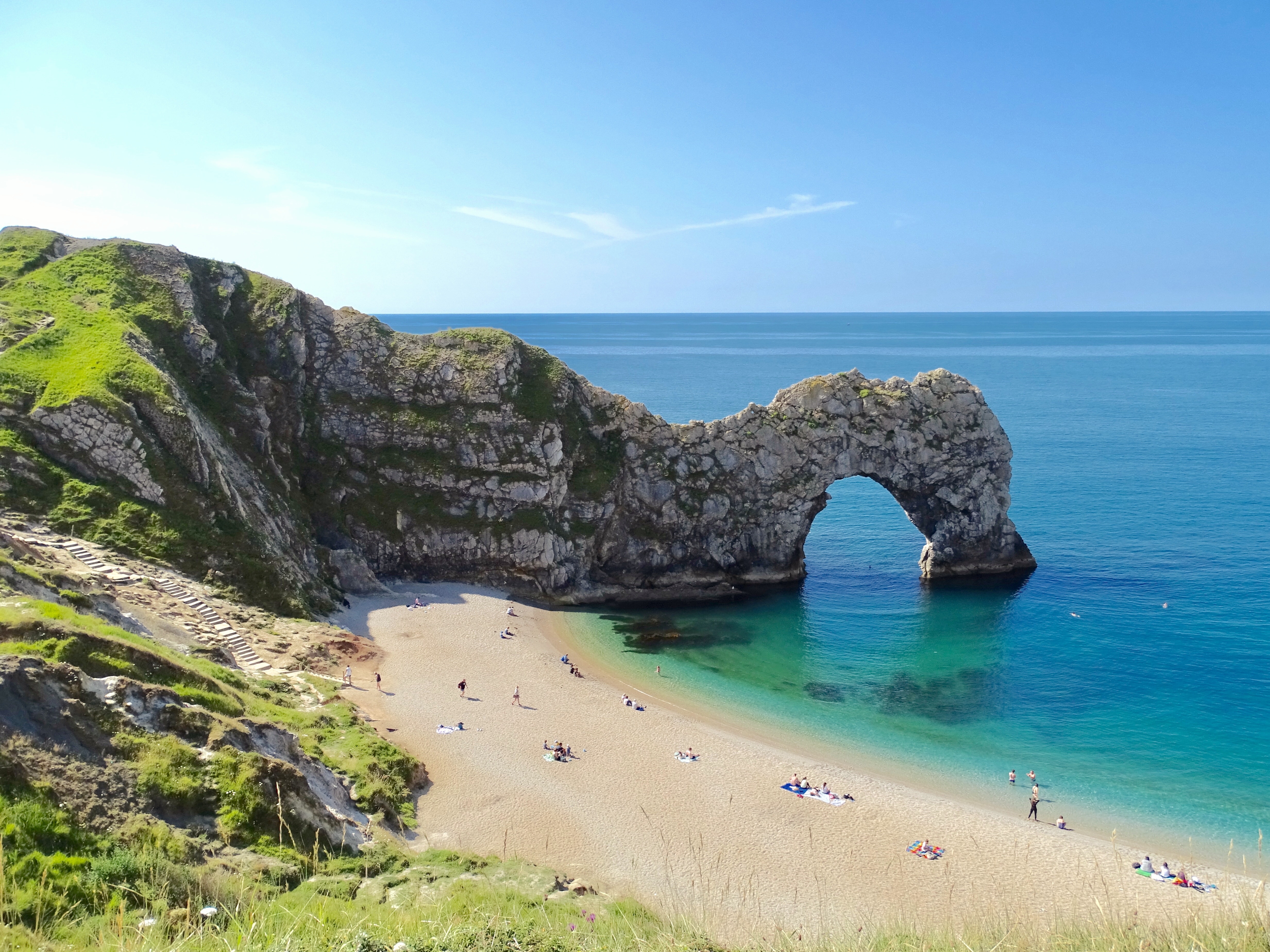 Holidays Abroad vs. UK Staycations - Which One Is For You?
The 40 million tourists who visited the UK in 2018 aren't wrong: there are some pretty great places to visit right here at home! From metropolitan cities to rugged moors and picturesque seaside villages to national forests, there are a number of stunning backdrops you can choose for your staycation in the UK. But is travelling in the UK better than jetting off overseas?
In today's blog post, we'll go over some of the pros and cons of both options to help you figure out which one to go for the next time you have some time off.
Why staycations are gaining popularity
Staycations have been gaining a lot of popularity in the past few years: in 2017, a whopping 59 million UK staycations were booked, up by 6% from the previous year. This makes it clear that there really is something to holidays in the UK. Here are some of the reasons we think are behind this trend:
1. You can save money by staying in the UK
One of the key reasons why more and more people are opting for staycations in the UK is to save money. Even with the good number of travel deals sites out there, things like long-haul flights, taxi transport to and from the airport and package holidays can really add up.
Not to mention that in a place you don't know, you can easily get drawn to restaurants and attractions popular mainly with tourists with inflated prices because this is easier than straying off the beaten track to little side streets and asking locals for recommendations.
2. It's the more eco-friendly option
With people becoming increasingly aware of the effect their personal choices have on greenhouse gas emissions and our climate, it's no wonder that people are supplementing holidays abroad with local staycations. As flying is a hugely polluting practice, opting for eco-friendly holidays in the UK instead of overseas at least occasionally is a good way we can reduce the negative impact we have on the natural world.
3. People worry about travel post-Brexit
Travelling abroad after Brexit is something that worries many people. Britons are listing fears over increasing prices, not having free emergency healthcare and phone roaming charges as some of the reasons they're avoiding booking travel to Europe at the moment. And with so much uncertainty over the UK's future in Europe in the air, it's understandable why many are choosing to holiday in the UK this year.
4. It's just easier
There are many hassles that are pretty unavoidable when you're travelling abroad. Arriving at the airport two hours before your plane leaves, stuffing miniature versions of your usual toiletries into a small plastic bag, worrying about the weight of your luggage and the endless queues are just the start. Delayed flights, jet lag, expensive currency exchange and hotel rooms that look nothing like the pictures online all add their own infuriating inconvenience to the mix.
With staycations, you can drive your own car and even take your dog with you, so there's no need to arrange a stay at a kennel or a friend and you get to make memories with your beloved family pet. You can also opt for a minibreak if you can't get away for very long without having to spend seemingly half of your holiday travelling.
The negative aspects of holidays in the UK and why we still love travelling abroad, too
This doesn't mean that UK holidays are perfect, though and a number of things can cast both literal and figurative dark clouds over even the best-planned staycation.
First of all, the weather in the UK is famously unpredictable. While it provides endless opportunities for small talk, it doesn't gel well with your plans for getting a nice tan on holiday when it rains for five days straight. Travelling to Southern Europe or beyond gives you almost guaranteed sunshine as long as you don't visit during the rainy season.
Additionally, while driving your own car or taking public transport to reach your holiday destination is a lot cheaper than flying to the other side of the world, the UK is a great deal more expensive than many foreign destinations. Hotels and restaurants tend to be pricey in the UK, which is why hunting around for the best deals is smart.
If you're savvy and do your homework, you can find great deals for flights and holiday accommodation as well as inexpensive, authentic eateries and free attractions to visit whether you're travelling abroad or within the UK. Opting for self-catering accommodation like a wooden camping pod is a great way to cut down on costs.
Not to mention that experiencing new cultures can be hugely eye-opening and enriches your life. Whether it's trying new cuisines, chatting with locals or visiting museums and historical sites, travelling abroad can be very refreshing and help us broaden our horizons.
Which one is right for you?
The point of a holiday is to switch off from your everyday life, recharge your batteries and hopefully experience something new and exciting. You can achieve this both by staying in the UK or travelling abroad - which one you go for is up to you!
And it's not like you have to be in one camp forever. Interspersing holidays to far-flung destinations with something like a glamping staycation is a great way to learn about new cultures and put some physical distance between you and your everyday life, while also appreciating more fully all the great things the UK has to offer with easy-to-plan trips around the country.
Where to head for your UK staycation
When it comes to figuring out the perfect place to travel in the UK for you, think about what you want most from your staycation. Beautiful beaches? South West England has white sand and turquoise sea to rival Mediterranean beaches. A city break? Places like Edinburgh, Bristol and London all offer chances for some great shopping, foodie experiences and culture. A trip to the mountains for some hiking or skiing? The Scottish Highlands offers ample opportunities for outdoor living.
In short, the UK offers ample opportunities for all kinds of vacations. If you need some ideas, head to our Inspiration section to find the ideal staycation for you.