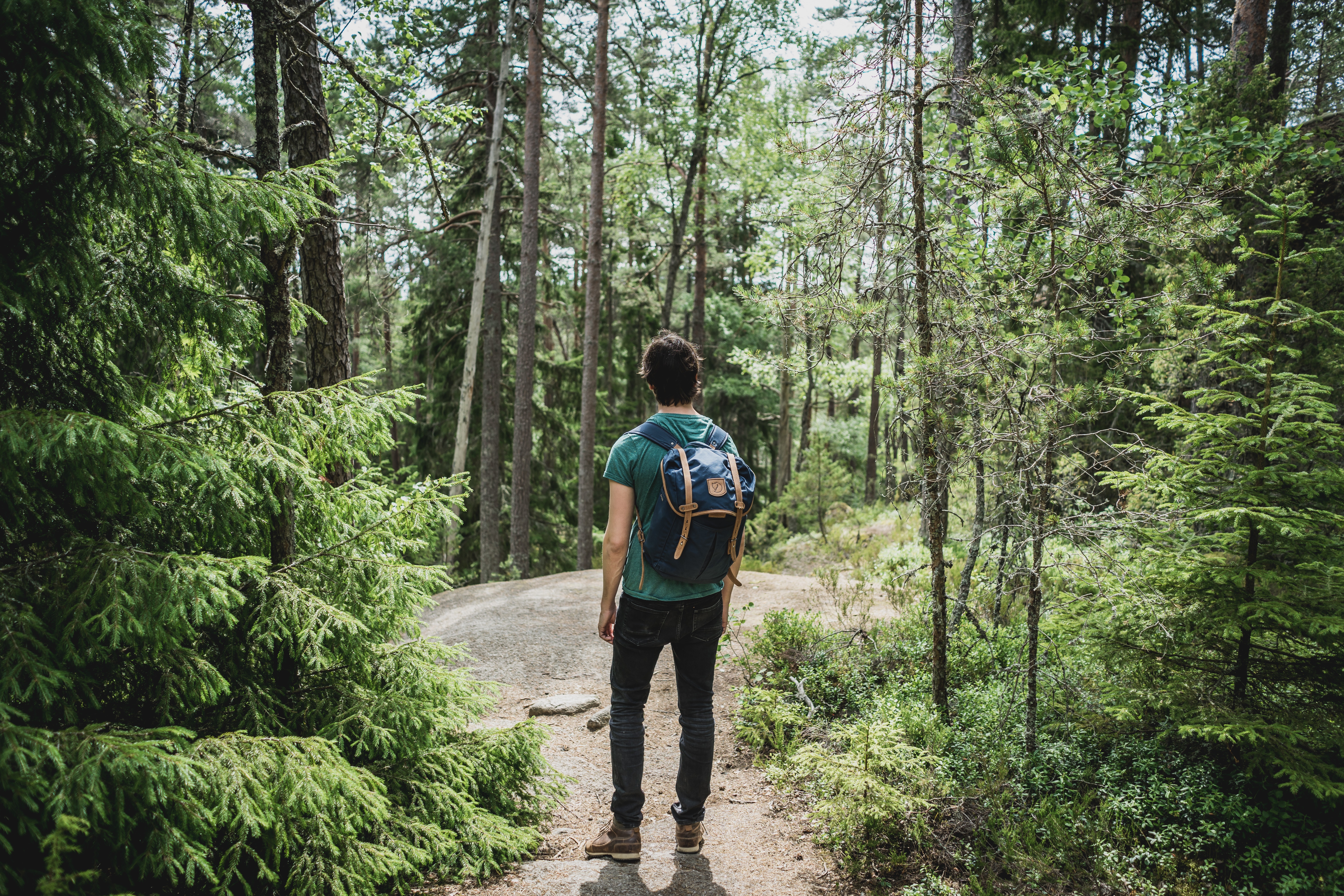 6 Tips For An Eco-Friendly Camping Holiday
We should all be more mindful of the impact our lives have on our environment. Holidays are a big culprit of environmental issues, which is why it's a good idea for all of us to consider how to make our vacations a little bit better for our planet.
Staycations are a great environmentally friendly option to jetting off to the other side of the world, and camping offers you a great chance to have a low-impact holiday that'll help you reconnect with nature.
If you're interested in having a more environmentally conscious holiday, read on to discover our top six tips for more eco-friendly camping holidays. This list is by no means exhaustive, but it's a great place to start!
Respect the nature and wildlife around you
When walking in nature on your camping trip, make sure you stay on the marked paths to make sure you don't cause any harm to the delicate flora and fauna around you. If you do come across any cute critters, keep a respectful distance to them. If you're travelling with your dog, make sure to keep them close to you to avoid any accidents.
The old rule of leaving the campsite cleaner than you found it is a great one to follow. Never litter and actively pick up any rubbish you come across.
Teach the kids to take care of the environment
A holiday in the great outdoors is an excellent chance to teach the little ones about how important it is for us to take care of our environment. Teach kids to appreciate the natural world by teaching them the names of plants and flowers. Show them just how distasteful it is to litter by commenting on it and picking trash up and recycling it when you come across it. Take time to tell them about climate change and how it affects the nature they see around them.
Cook eco-friendly meals
The food we eat has a huge impact on our carbon footprint. The number one thing you should keep in mind on your camping trip when it comes to your meals is to avoid food waste. Did you know that over a third of all the food produced globally goes to waste? To avoid food waste as much as possible, plan your meals beforehand and only pack what you need.
Single-use plastics have a huge negative impact on the environment, so avoid it by taking your own reusable bags to the shop to buy produce and bread. Avoiding pre-packaged snacks is another great way to reduce your use of plastic.
And finally, remember that reducing your animal product consumption is one of the best things you can do for the environment, so opt for veggie meals of seasonal produce and plant-based protein to keep everyone full and happy.
Be mindful about the camping gear you buy
A proper camping kit will not only set you back a fair amount of cash but will also require a lot of resources. To be a little kinder to the environment, consider buying your kit second hand or opting for products with serious eco-friendly credentials. Use sites like Gumtree and Facebook Marketplace to scout for preloved camping gear for a fraction of the cost of a new kit.
When it comes to eco-friendly camping gear, opt for products made from recycled or sustainable materials, such as bamboo or organic cotton. We love this lightweight bamboo set of plates and mugs and this fairly produced, sustainable dome tent.
Consider your transport
It's no secret that air travel is very polluting. That's why opting for a staycation closer to home is a great option. However, car travel is not the most eco-friendly option, either.
That being said, with many camping and glamping sites being in beautiful, remote areas, car travel is often a necessary evil. If you'd like to reduce your impact here, consider staying somewhere not too far away from your home and taking a rideshare or public transport to your campsite when it's possible.
Sites like BlaBlaCar and Liftshare let you lessen the impact of your travel by sharing the car with other people. If it's available to you, you should consider taking public transport. Bus and train companies, as well as most travel websites, feature great deals, especially if you book last minute.
Stay in a wooden camping pod
Wigwam® camping pods make having an eco-friendly holiday a breeze. Wigwam® cabins are lovingly crafted out of sustainable timber right here in the UK, in our workshop in Perth, and have a very long lifespan. They are well-insulated and double-glazed, with heating and electricity installed.
There's no need to buy loads of camping gear you might only use a few times: all you need to pack is clothes, bed linens, crockery and cutlery. Our glamping pods make camping comfier and accessible to everyone.
Many Wigwam® sites go the extra mile to make sure that your holiday has a smaller impact on the earth. Recycling facilities are a common sight across our sites, while solar panels and wind turbines provide renewable energy on sites like Solway View and Great Tregath.
We believe that you don't have to travel abroad to have an amazing holiday: the UK has countless adventures to offer! Just have a browse of all our 80+ locations below and find out for yourself.