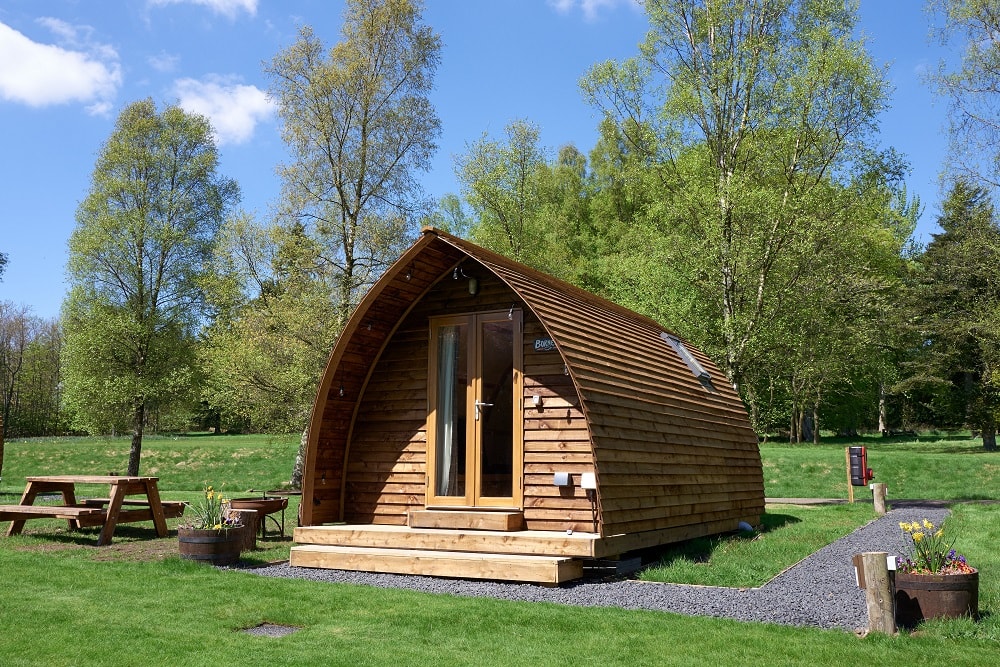 3 Creature Comforts You Can Expect On Your Glamping Break
Part of why people love glamping is because it gives you a chance to enjoy the great outdoors at close range without you having to compromise your personal comfort. If you're a first-time glamper, you might be wondering what exactly what you can expect from your first pod camping experience.
Not to fret, because today, we're going over three creature comforts people commonly associate with glamping and what you can expect when you choose Wigwam® Holidays for your glamping getaway.
Will my camping pod have a private bathroom?
Proper bathrooms are near the top of the list of creature comforts that people considering glamping would rather not go without. But will you have your own private bathroom? This will likely depend not only on the company you choose but also the specific model of camping pod they offer.
Wigwam® ensuite camping pods
There are four main types of Wigwams®, two of which are equipped with running water and ensuite toilet and shower. The Running Water and the Running Water Deluxe cabins both offer you your own private bathroom where you can sing to your heart's content in the shower and take your time primping and pampering yourself.
You can view all Wigwam® sites nationwide here and if you have your heart set on a private bathroom, filter results by whether they have ensuite camping pods by selecting 'ensuite toilets' and 'ensuite shower' under cabin facilities. Even if your Wigwam® cabin doesn't come with its own private bathroom, you can expect to find clean, functional washing facilities and toilets on site.
Are camping pods warm?
UK weather is famously unreliable, so this is a valid concern all year round. There's nothing worse than waking up in the wee hours of the night because you feel chilly. The good news is that glamping pods are much warmer than tents, yurts and tipis. They're insulated and a lot of the time they also have heating.
Wigwam® camping pods all have heating installed, so you can leave the extra blankets and jumpers at home. If the weather turns cold, you might be tempted to cancel a traditional camping trip where you'd stay in a tent, but with a camping pod, you get to stay snuggly and warm at night and still enjoy the beautiful, crisp weather in the daytime and the warmth of a fire at night.
Will I have a proper bed to sleep on?
The idea of sleeping on a sliver-thin foam mat might be what's deterring you from traditional camping, and often for a good reason. Back pain is an annoyingly common concern, with 90% of adults experiencing it at some point in their life. Most of us over the age of 23 have experienced it at one point or another and would rather not tempt fate.
The good news is that Wigwam® cabins have beds with mattresses that offer a lot more comfort than a product that's basically a glorified yoga mat. Simply pack your own bed linens (though most sites can rent these) and get ready for a relaxing and recharging holiday.
Now you know a little better what to expect from a glamping holiday after reading this article. If you'd like to read more about what to pack for your camping pod stay, have a look at this blog post. To browse our last minute glamping deals, follow the link below. We hope to see you soon!