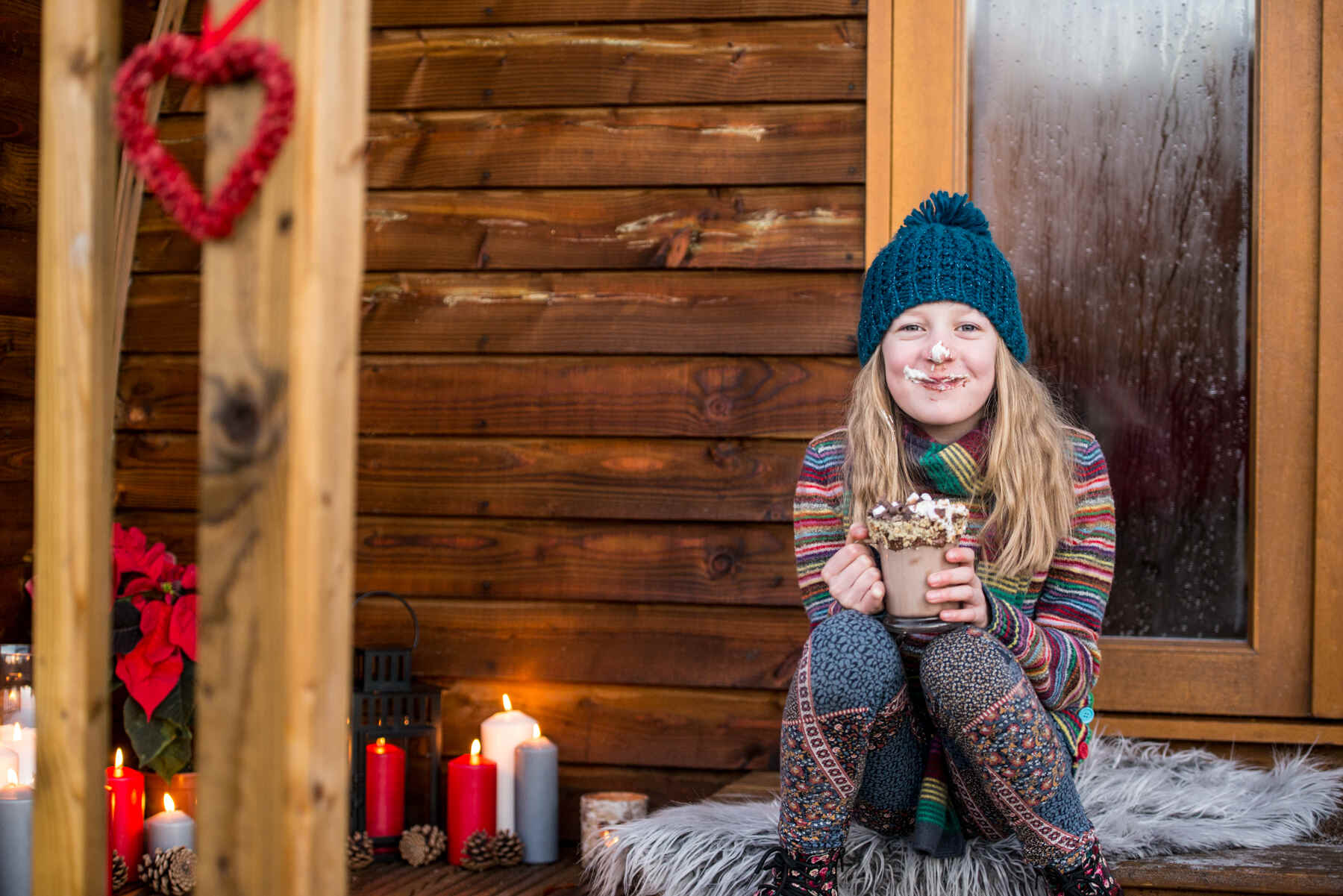 4 Reasons to Go Glamping for Christmas This Year
Want to experience something different this Christmas? Consider going glamping for Christmas! It offers a fun, stress-free way to celebrate the holidays with the people who mean the most to you. Read on to discover four great reasons to choose a glamping break this Christmas, and some ideas for making the holidays special.
1. Create new traditions
For many of us, Christmas typically means entertaining lots of people, cooking very large meals, and making the house nice and festive for your guests. While the memories made during big family Christmases are precious, the whole ordeal can also be stressful. Sometimes it's nice to forego all that hassle and focus on spending quality time with only your very nearest or dearest.
A glamping break with the kids, your partner, or simply a friend or two helps you do just that. Instead of hours in front of the TV, you can spend some quality time with your favourite people, going on wintry woodland walks, roasting marshmallows, and dusting off some board games while sipping hot chocolate.
A Christmas staycation is a greener option compared to overseas travel, and gives you a chance to still enjoy the best parts of a classic British Christmas without all the stress of a big family celebration.
Eat as many mince pies as you want, bake gingerbread while listening to Christmas songs, pull Christmas crackers, enjoy your turkey with all the trimmings and sport the silliest Christmas jumper you can find. Take this as your opportunity to feel like Cameron Diaz in her country cottage in The Holiday!
Going glamping for Christmas gives you a chance to create precious memories and even some new traditions you might want to take home with you and incorporate into your celebrations in years to come.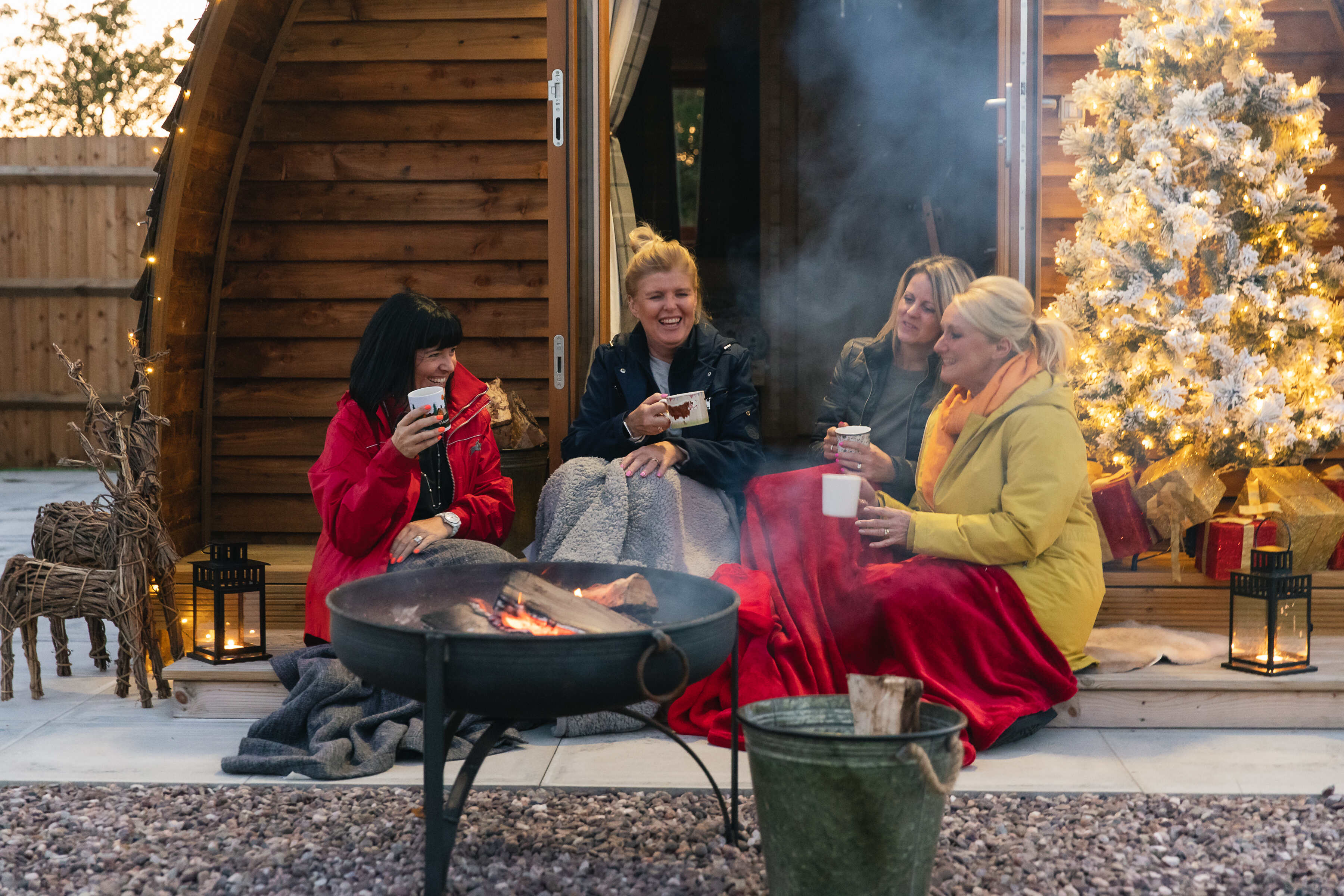 2. Less clean-up
A big family Christmas involves a lot of chores. From doing a big shop (and inevitably three or five extra trips to the shops for things you forgot) and toiling over a hot stove to getting the house ready, and then all the dishes and cleanup afterwards, it's no easy feat. It's okay to want a year off!
Going glamping for Christmas allows you to do just that. Staying in glamping accommodation means things are nice and clean when you arrive. After settling in and maybe setting up a couple of decorations (fairy lights, anyone?), you can simply relax. You can choose a glamping pod with a kitchen to cook a Christmas meal, or simply book a table at a country pub for your feast.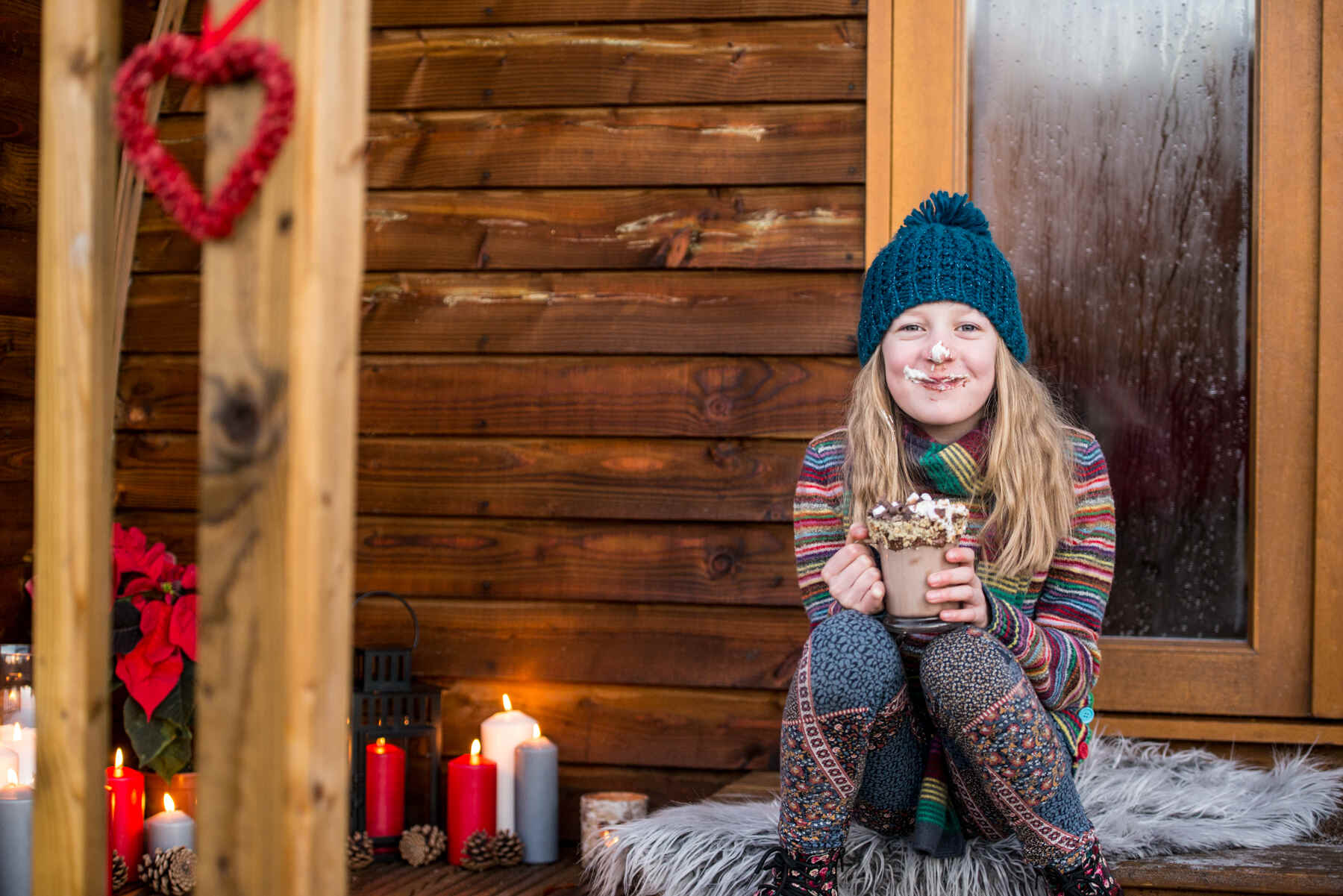 3. Stay warm and cosy
Glamping in winter - how comfortable can that be? Very comfortable, actually! Glamping is all about making the great outdoors accessible for everyone, so even if you've never been camping, you're bound to have a good time on a glamping holiday.
Our wooden glamping pods are heated and insulated, so you'll stay toasty no matter the weather. Our glamping pods come equipped with proper, comfy beds - no thin sleeping mats and sweaty sleeping bags here! Instead, you can snuggle under the covers to watch a classic Christmas film on your laptop before drifting off for a good night's sleep with no woolly hats and mittens necessary.
Our glamping pods are small enough to feel cosy, but big enough for you and your nearest and dearest to sprawl out to swap stories over some mulled wine and snacks on the sofa one night and have a sit-down meal the next. As we already mentioned, you can book a cabin with a kitchen, and even an en suite bathroom. No chilly trips to a shared campsite bathroom in the middle of the night necessary!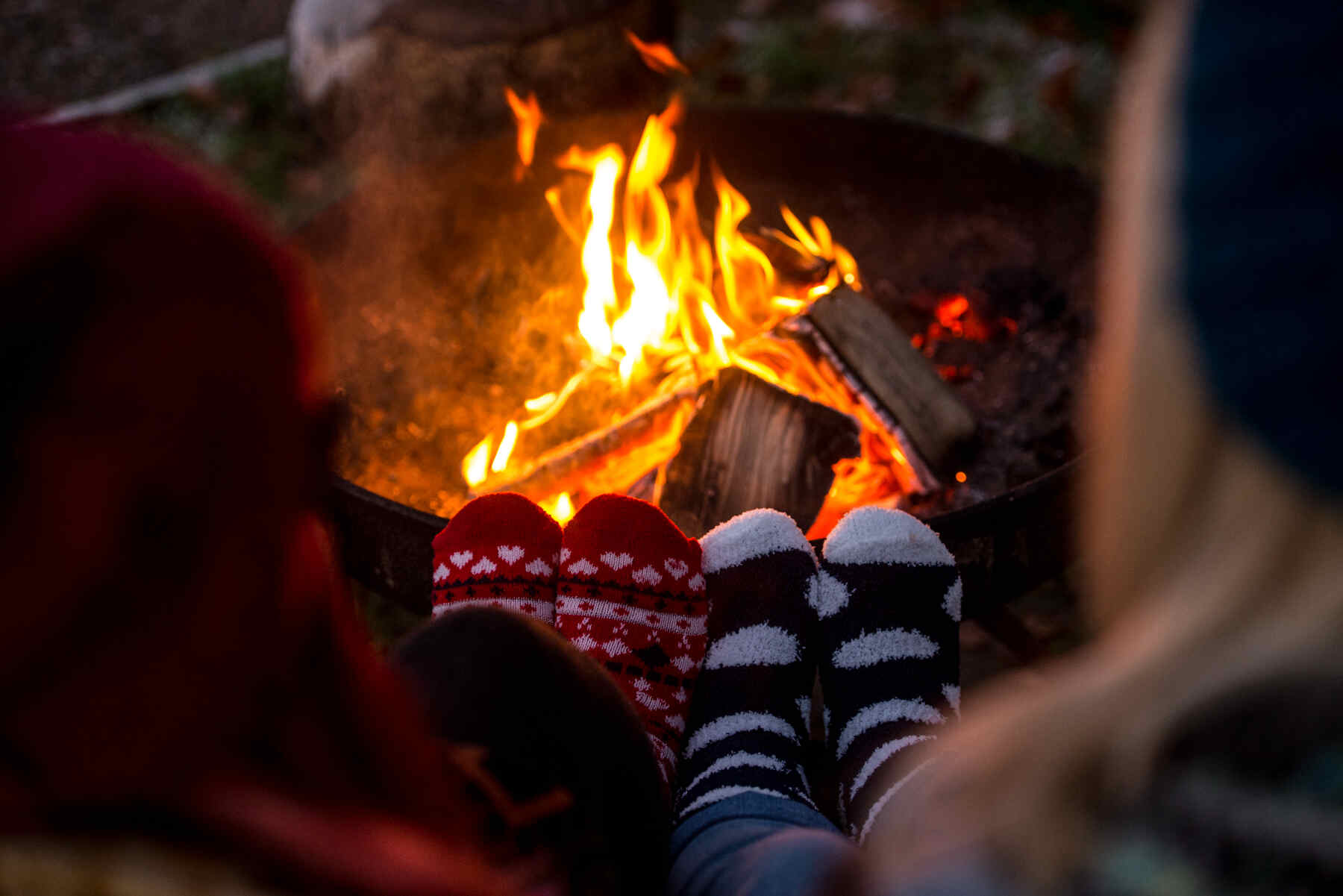 4. Soak up the atmosphere
Glamping in winter can be seriously atmospheric. Think frosty mornings sipping coffee on the terrace, afternoons spent marvelling at the natural beauty around you or exploring nearby small towns decked in Christmas lights, and evenings huddled around a fire pit. To warm up, you can always take a dip in your very own hot tub at the end of the day, sipping some bubbly to end the year in style.
Perhaps you want to spend the holidays against a backdrop of snowy mountains in the Scottish Highlands. Or maybe you want to explore one of the UK's best Christmas markets. Could be that morning walks with the dog down a perfectly quiet beach, your breath fogging up, is your idea of perfection. Whatever your vibe, you can find the perfect Christmas glamping break for you with Wigwam® Holidays.
Glamping Christmas gifts
A glamping break would also make for a great Christmas gift for almost anyone. It's an immaterial gift, perfect for those people who are hard to buy gifts for, who always complain about having too much "stuff", or who would love a more eco-friendly gift. Gifting a loved one with an experience gives them life-long memories as well as a chance to get inspired and spend some quality time with loved ones. What's not to love?
Whether you're looking to go glamping for Christmas or want to gift a loved one with a luxurious glamping break, we've got you covered. You can browse all of our 80+ glamping sites in the UK here and buy a glamping gift card here.