Essential Camping Safety Tips For Your Next Glamping Break
A camping or glamping trip is a great way to take a break from your busy everyday life in favour of a simpler, slower-paced way of living. But getting away from it all and into the great outdoors presents its own risks, which is why understanding how to stay safe while camping is so important. Below, we've gathered our most important safety tips to make your next camping trip a success.
Campsite safety
The first rule of camping is to tell people in your life where you're headed and when they can expect you to be back. Give them the name and number of your campsite so that they can get in touch with you even if the phone reception in the area is spotty. Or, if you're wild camping, give them a rough location or grid reference for where you plan to pitch up.
If you're staying on a campsite, make sure you're aware of cars and caravans when you're moving about - stay alert and look out for reversing vehicles. Keep in mind that your campsite might not be well-lit once the sun sets, so pack a good torch with you.
This is better than relying on the light from your phone - this is usually pretty weak and especially if you're staying in a tent rather than a camping pod with electricity, it's better to save your phone battery for other things.
Speaking of your phone, you should also check what the phone signal is like on the site and prepare accordingly. While some sites offer wifi, this is definitely not a given, and 4G connectivity is even less likely. So download maps for trails you plan to hit, have important numbers saved on your phone and prepare to take a little detox from social media.
Make sure you also understand the fire safety rules of the campsite you're staying at. Building campfires is often prohibited, with campers encouraged to rent firepits instead. Don't move your firepit from its usual spot, look out for any low-hanging branches that could catch on fire and make sure your fire is at least three metres away from your tent or cabin and any flammable items.
Keep water or sand nearby once you've lit your fire and always keep an eye on the flames. Make sure to extinguish the fire before you head to bed. Ideally, the coals should be cold and wet to avoid them rekindling.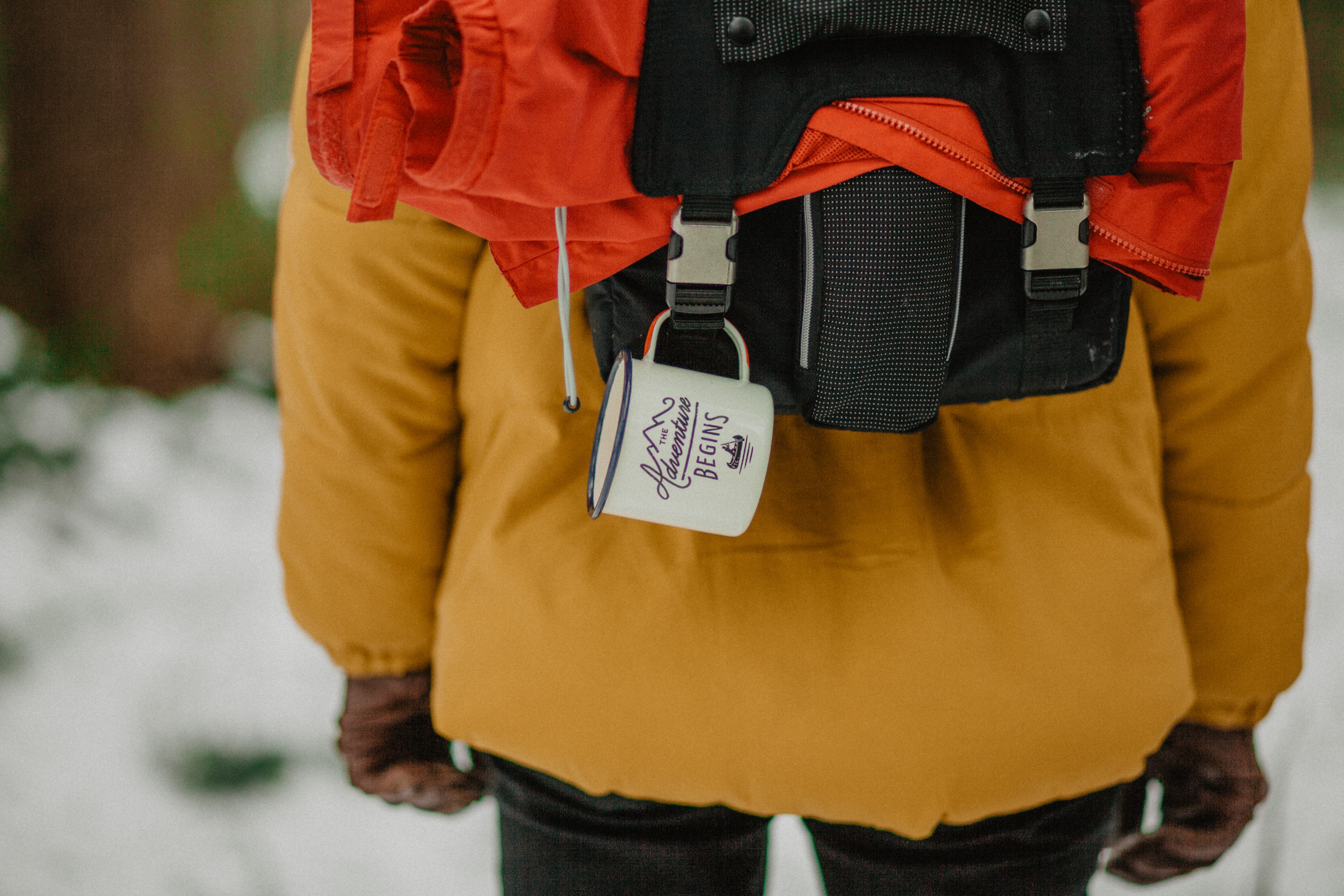 Seasonal safety information
In the summer, make sure you're wearing a good amount of sunscreen and that you're applying it regularly. You should aim to use a dollop of sunscreen that would fill up a shot glass on your body and face. Reapply the same amount every two hours.
Safeguard against ticks by wearing bug spray and tucking your trousers into your socks or wearing wellies if you're wading through tall grass or thick underbrush. Checking yourself and your pets nightly for these pesky bloodsuckers is also a good idea. If you or your pet do get bitten, make sure to preserve the tick in a plastic bag or wrap it in some tape. If you're feeling unwell after a tick bite, your doctor or vet will ideally want to test it for anything that it might have transmitted to you.
In case of a summer thunderstorm, you need to understand what to do to keep yourself safe from lightning. If you hear the thunder rumbling, it means the storm is less than 10km away and you should seek cover right away.
If you're in water, get out immediately as water is an excellent conductor for electricity. You should never seek shelter under a tree or your tent - falling branches and metal poles both pose a danger. Get inside a building if possible, or your car.
In the autumn and winter months, bundling up with a number of thin, breathable layers is a must. On wet days, top these off with a water-resistant layer. And remember to never heat up your tent with a fuel-burning appliance or cook food on a grill inside your tent, cabin or motorhome no matter how chilly it is outside, as this puts you at risk for carbon monoxide poisoning.
Safety rules to share with kids
Camping with kids is a great way to build their connection to nature, teach them about the world around them and spend some quality time together as a family. That being said, when you're camping with your little ones, you should take some extra steps to make sure everyone stays safe and happy.
While camping sites are usually great places for kids, with many boasting soft play areas or even a petting zoo, you should pay attention when your kids are running around parts of the campsite that are not as child-friendly. If your campsite is set on a working farm, make sure your kids understand that they can't approach farm animals without permission and a grown-up by their side. They should also only admire any wildlife they come across from a distance.
Similarly, you should let them know they can't climb onto any of the farming equipment. Again, if they get permission from the farmer and are being watched, this can be possible, but unsupervised adventures climbing on a tractor are not allowed.
Some campsites are also near deep bodies of water - if this is the case, make sure you keep your eye on little kids at all times. Establishing some boundaries that they shouldn't cross, like "don't go beyond that big tree" can be a big help in making sure you always have your eye on the kids. Make sure they also know which plants, like foxglove, to stay away from.
Hiking safety tips
Before heading out for a hike, let people on the campsite know where you're hiking and when you expect to be back. Pack high-energy snacks like chocolate and nuts as well as plenty of water. Half a litre of water per person per hour is a good rule of thumb, but you might need to adjust this based on the weather and the incline of your trail.
A good first aid kit is a must for camping trips. This is especially true when you're hiking. Your first aid kit should include basics like antiseptic wipes, gauze, bandages, tweezers (for ticks) and painkillers. If you or someone you're hiking with is allergic to bees, you need to pack an EpiPen as well, just in case. And once on the trail, look out for nests and steer clear of them.
Finally, don't rely on your phone - we recommend having a paper map and a compass with you to make sure you stay on the right path just in case you run out of battery taking a bunch of pictures of your amazing surroundings!
Safety on Wigwam® glamping sites
When you choose Wigwam® Holidays for your camping trip, you stay safe in your own, lockable cabin made of solid timber. There's no need to worry about leaving personal belongings inside as you head out for the day or any person or animal getting in during the night. Wigwam® camping pods are also heated and well-insulated, meaning you're less likely to get a case of the sniffles on cool, rainy days.
We believe in making camping comfy for everyone, which makes a Wigwam® glamping break the ideal way for beginners to get to grips with outdoor living. Meanwhile, more seasoned outdoorsmen and women will enjoy the ease of staying in a heated camping pod instead of having to pack and carry a tent. To get inspiration for your next camping trip with Wigwam® Holidays, click the link below.