5 Reasons To Go On A Solo Camping Trip
Travelling solo can be a life-changing experience - just take a look at international bestselling memoirs like Eat, Pray, Love or Wild. Offering chances for discovering yourself and new places on your own terms, it's no surprise that solo travel is becoming increasingly popular. In fact, booking platform Klook named it their number one travel trend for 2019.
In today's blog post, we'll go over our top five reasons for going for a solo camping trip as well as some solo travel tips for activities and staying safe on your camping trip. There's a perfect solo camping trip out there for you whether you want to discover a new town and meet new people or just enjoy your own company in gorgeous nature.
Reasons to go camping alone
1. Time to focus on yourself & your thoughts
Some time away from the hustle and bustle of your busy everyday life gives you an excellent opportunity to reflect on your life and take some time to yourself. Learning to enjoy your own company is important and a solo holiday is a great way to do exactly that and recharge your batteries so that when you return, you'll be ready to take on your everyday challenges.
Solo travel can also be a very empowering experience: proving to yourself you can pitch up your tent without any help, get through a solo hike or perfect your BBQ skills can be a real confidence boost.
2. Discover a new place on your own terms and schedule
A solo holiday gives you a chance to do whatever you want whenever you want. When you decide you want to take a trip, there's no arguing for days on a WhatsApp group about where to go and what week suits everyone - just book your getaway for the dates that suit you best.
And once you've reached your destination, you can see and do exactly what you want. Sleep in or get up at the crack of dawn, live off toasted marshmallows or prepare a healthy quinoa salad every day - no one is there to judge or rush you.
Travelling alone also means you can choose the solo camping activities that speak to you most without having to consult anyone else. If you love long hikes, there's no need to slow your pace or compromise and choose a shorter route. If you love history, you can visit all the castle ruins and local museums your heart desires without boring your travel companions to tears. In short, you can be unapologetically yourself!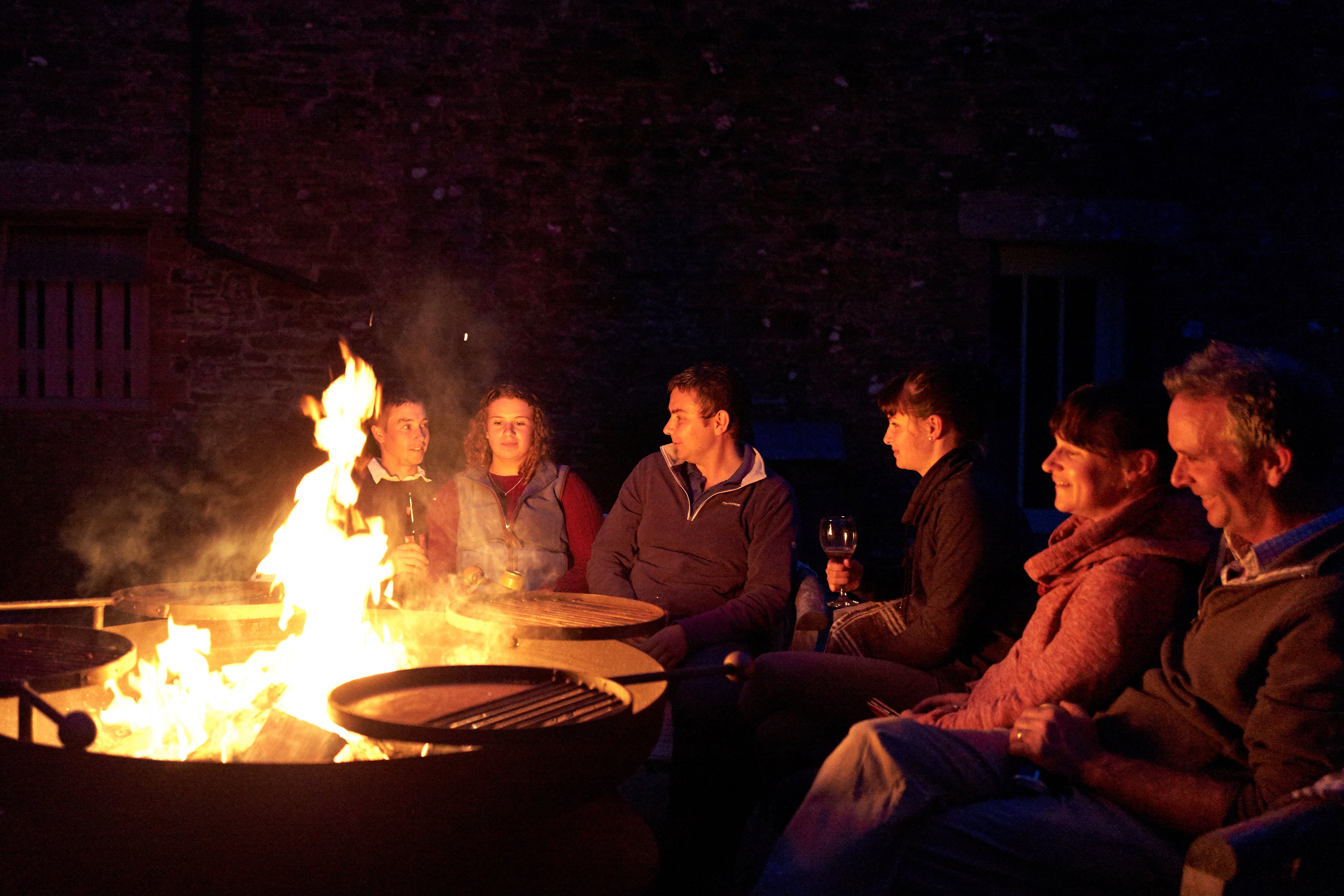 3. Enjoy some pampering me-time - or meet new people
A solo trip is a great chance to enjoy some relaxing me-time: catch up on your reading sitting in the shade of a gorgeous mature tree, go on a nature walk or sink into a hot tub to ease both aching muscles and your mind. With no one to answer to, you can just focus on pampering yourself - whatever that means to you.
That being said, travelling solo is also a great chance to meet new people if a holiday spent solely in your own company sounds dull. So strike up a conversation with your fellow travellers around the campfire or rub elbows with the locals at the nearest country pub - you'll get tips on what to see on your holiday and potentially even make some long-lasting friendships.
4. Reconnect with nature in peace and quiet
While you could use your solo holiday traipsing around a big city, there's something very romantic about braving the wilderness on your own. In our daily life, we often lose our connection with nature, making a solo camping trip an excellent opportunity to reconnect with the natural world with zero distractions.
With our smartphones, tablets and computers ready to connect us with the entire world at any given moment, a solo camping trip is also a good chance for a bit of a digital detox. While many campsites, including a good number of Wigwam® sites, are equipped with a good WiFi connection, you could take this chance to take a break from social media and your email inbox - we bet you'll be thankful you did so. This means you can really enjoy your peaceful surroundings and reconnect with nature.
Staying safe during a solo camping trip
You should always take some basic measures to make sure you're safe on your trip, especially if you're going it alone and visiting a more remote spot. Many people seem to think that solo female camping especially is scary but with some common sense, you've got nothing to worry about.
One of the most important safety tips to follow is always telling people where you're going and when you expect to be back. If you're venturing off the campsite and into the wilderness, you should make sure you have a good map that doesn't need a 4G connection. You should also pack some basic first aid supplies, a compass and a pocket knife. Do your research to make sure you know of any challenges your chosen trail offers and remember to always stay on marked paths!
If you're feeling a little iffy about camping or glamping alone, you could also take your dog with you. Your precious pet not only provides good company but can also help to ease your nerves when it comes to travelling solo. Do your research to make sure that the site you're considering allows dogs and that the trails, beaches and restaurants around offer plenty of dog-friendly options.
Easing into solo holidays with glamping
If you're interested in solo travel but the idea of going straight to international travel or staying in a tent alone makes you nervous, starting out with glamping holidays in the UK is a great option. Travelling alone for the first time is a breeze when you choose a glamping site with warm, lockable camping pods that give you access to the great outdoors as well as a network of interesting new towns and villages around to discover.
Glamping breaks with Wigwam® Holidays makes camping comfy and accessible to all experience levels. Insulation and electricity mean you'll never be cold or in the dark and opting for an en suite cabin means you never have to compromise your comfort. With 80+ locations available across the UK, you're bound to find the perfect solo glamping experience for you with Wigwam® Holidays.