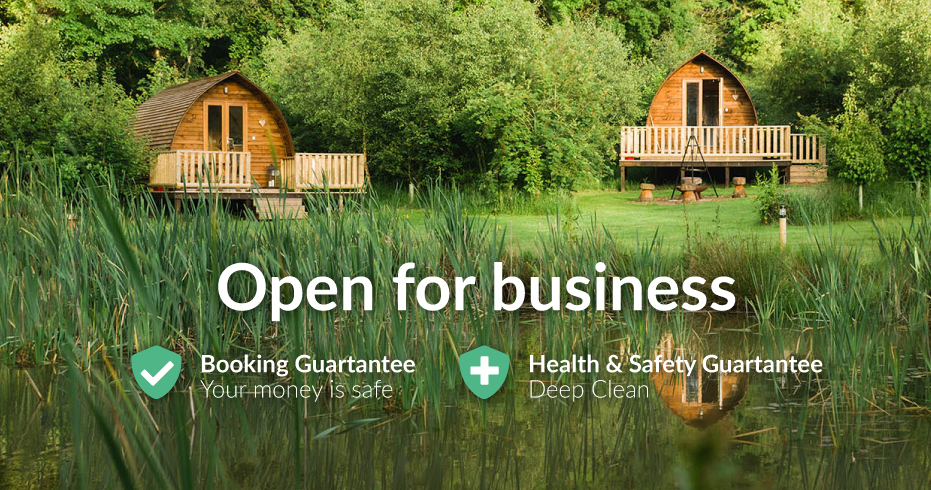 Ten reasons you should pass on a holiday abroad and take a staycation
Staycations: what's all the fuss about?
Staycations are on the rise in 2020. More and more people are realising that you don't need to travel abroad to find your well-earned rest and relaxation: in fact, you can make your money and time go further by staying closer to home. Holidays abroad involve planning, packing for and travelling to those farther-flung destinations, which can be very energy, time and money-intensive. Staycations put the emphasis on the holiday itself. Without the time and money constraints of a more traditional holiday, you're free to be more flexible and prioritise the things that you really want from your precious time off.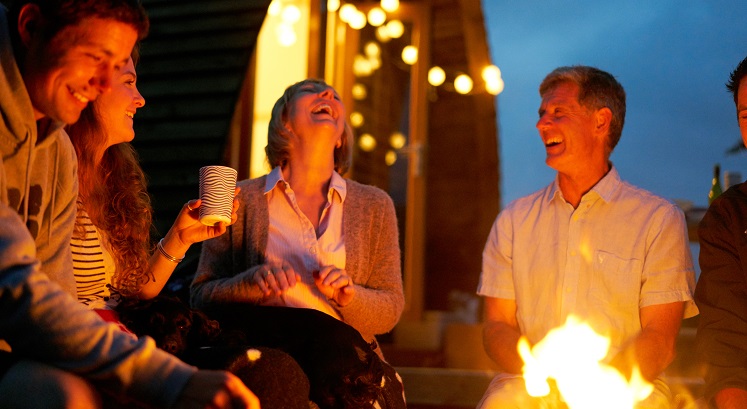 So what is a staycation?
'Staycation' is simply a way to describe a holiday that doesn't involve travelling abroad! It can be a short, local getaway, a weeks-long road trip or anything in between. The general idea is to stay a little closer to home, cut the time and costs of travelling abroad, and get to know the country you live in a little better. There are all sorts of advantages to a staycation, especially in the current climate of travel restrictions and social distancing regulations, and staying in one of our cabins is a great way to make the most of them. When you look closely you'll find that there's a lot to see and do right under your nose, especially if you're a fan of the outdoors. A Wigwam® holiday is all about enjoying the fresh air and peaceful natural surroundings of our sites with the added comfort of a cosy, heated indoor space. Outdoor cooking using our BBQ fire pits is a great way to get into the holiday mood, or after a long day out you can curl up under the blankets with that all-important hot drink.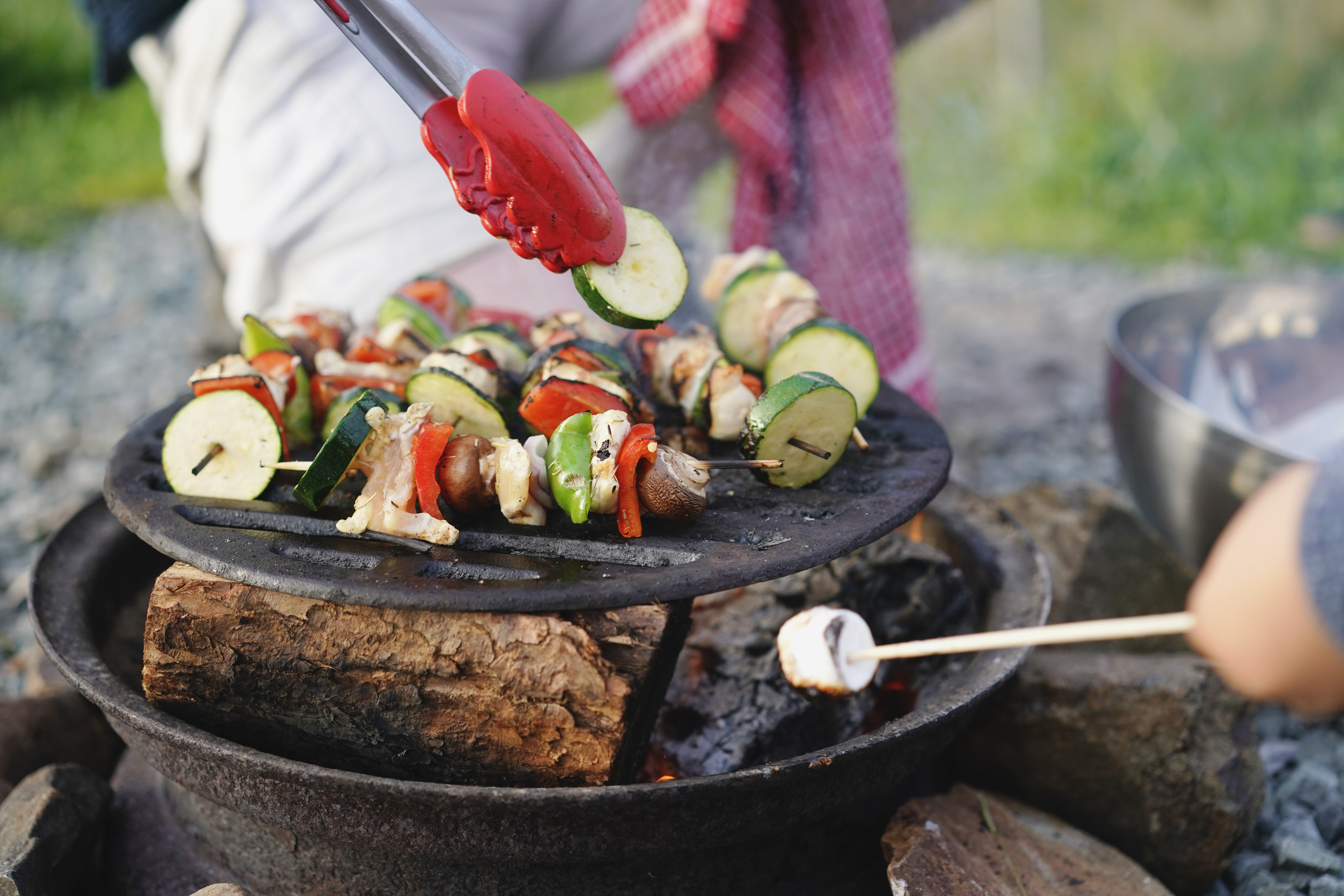 Why should I go for a staycation instead of going abroad?
Less travel-time, more me-time
Simply put, a staycation involves more time spent relaxing, and a lot less time spent planning travelling and queueing. Cheap airline tickets to exotic destinations can be a tempting prospect, but with them comes higher prices for accomodation or additional baggage, and on a week's break you might spend a third of your time travelling or recovering from jet-lag! Add on the mental baggage of remembering those tickets, stressful connecting flights and potential visa logistics, and it's not hard to see why a staycation offers more by way of actual 'downtime'.
Be spontaneous!
Rather than committing to travel plans well in advance, staying local allows you to make last-minute plans and take advantage of a good weather forecast or a tempting local event. It doesn't have to be a big trip either: rather than taking one extended holiday this year, why not take a few long weekends instead, and mix things up with varied breaks and new places to explore? An added benefit of staying closer to home is the much-reduced carbon footprint of your holiday, allowing you to sleep a little easier without the added baggage of carbon-guilt.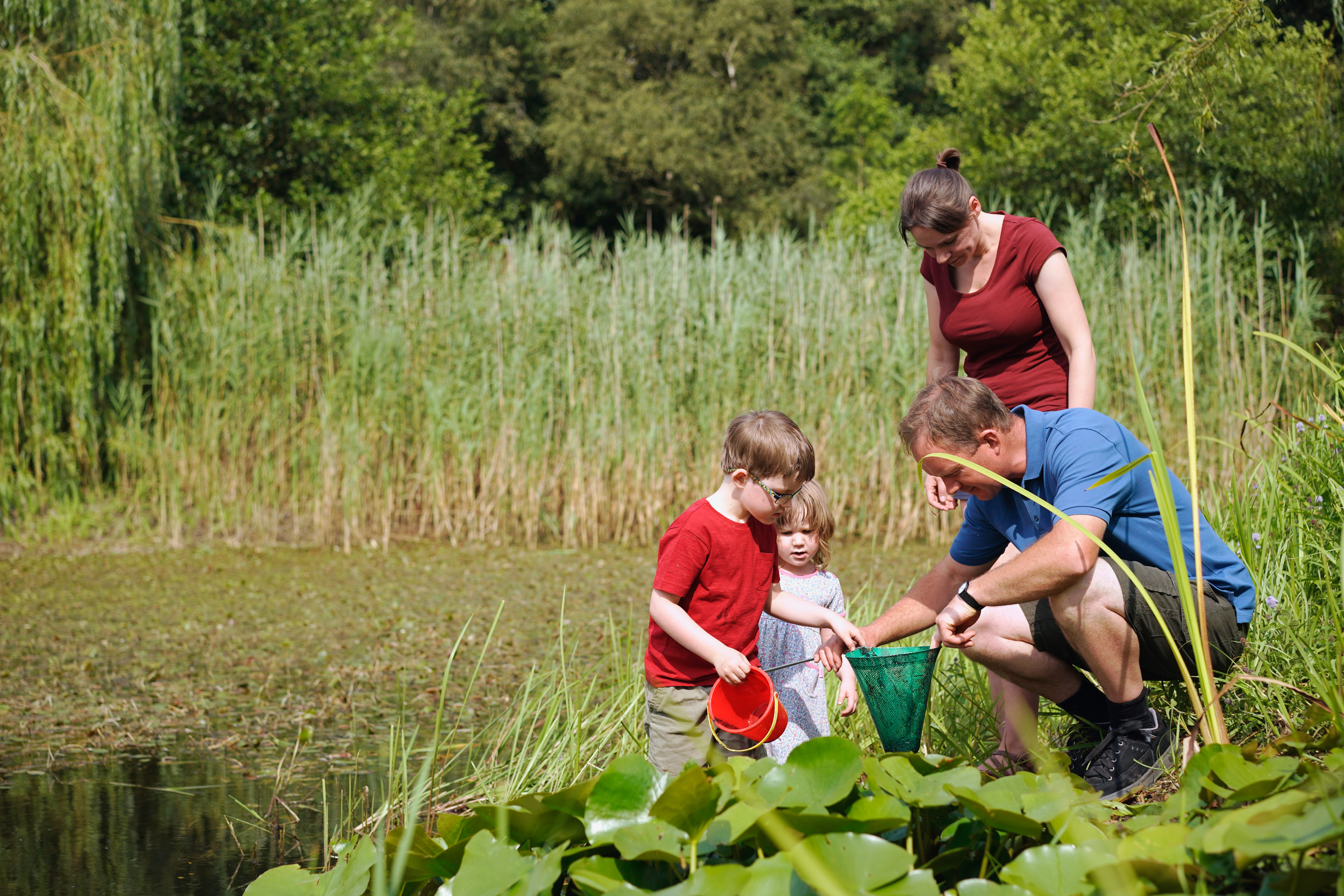 Leave the kids… Or take the pets! Heading away with the whole family is wonderful, but sometimes parents need a little time to themselves. A short break for the weekend might be just the ticket, with the cost of a babysitter more manageable for a quick trip away. Of course, you might want to take all the family and pets! Many of our sites are pet-friendly, so a staycation can make it much easier to enjoy your holiday with your four-legged friends.
How safe is a staycation? What about travel restrictions and quarantine?
A safer option
Safety is at the front of our minds right now, especially when planning trips away from home. Travelling abroad this year certainly carries certain risks, with travel advice subject to last-minute changes that has left holidaymakers with unexpected costs and last-minute changes to travel plans. Staying in the UK removes that risk, and of course there is no self-isolation period necessary if you're taking a break in the UK. Because it allows you to make safer choices and avoid contact with large groups of other travellers, it's fair to say that a staycation is more of a covid-safe option than travelling abroad, not to mention the fact that it reduces a lot of the stress of navigating travel hubs.
Your health matters
The same features that make our sites a great place to escape from it all — secluded, peaceful and rural — mean that you can enjoy a carefree stay without worrying about your health. Your Wigwam® cabin is spaced at least 6 metres apart from other cabins, and on the journey to and from the site you'll be in control over the safety of your friends and family. When you stay with us you can be confident that every effort has been made to make your stay a safe one, thanks to the Wigwam® Holidays health and safety guarantee. Procedures such as contactless check-in and a deep-cleaned cabin with accompanying certificate are designed to give you a safer, healthier and happier holiday in the great British outdoors. Find out more about the guarantee here.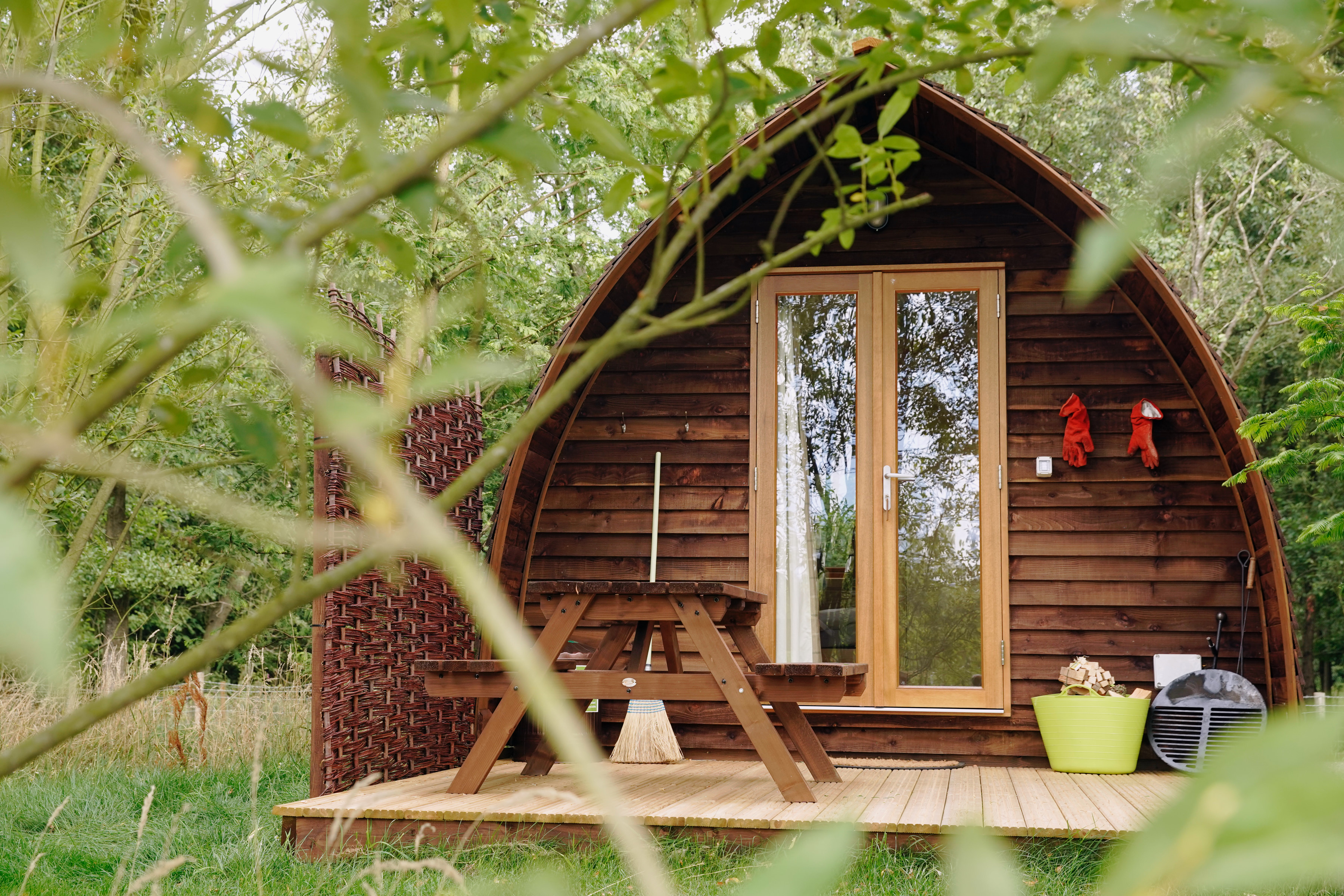 How do the costs compare?
Time is money
You might spend a whole evening comparing flight prices and weighing up the costs of different destinations, but what happens if you cut those costs out altogether? A staycation is a great way to make your money go further. Travel costs often make up a significant portion of a holiday's overall cost, so by staying nearer and reducing those outgoings you can splash out a little more on the finer things, making your holiday affordable and memorable. No need to worry about paying pesky exchange rates for your cash or card transactions, either, so with a familiar currency you know what things are costing you up front. Finally, a shorter, long weekend style trip also means less time off work, especially if it's planned around a long weekend. Fewer days spent on travel or catching up means that your money is going directly towards the refreshing, rejuvenating experiences that we all want from our holidays, so in terms of value for money a staycation has got you covered.
Your booking is safe
When you book a Wigwam® holiday, our booking guarantee can help you to avoid the financial risks of changeable situations. Low deposits, and the ability to change your booking free of charge for up to 18 months in the event that you're unable to travel or the site is closed due to a coronavirus outbreak, mean that your money is safe. Full details can be found on the website.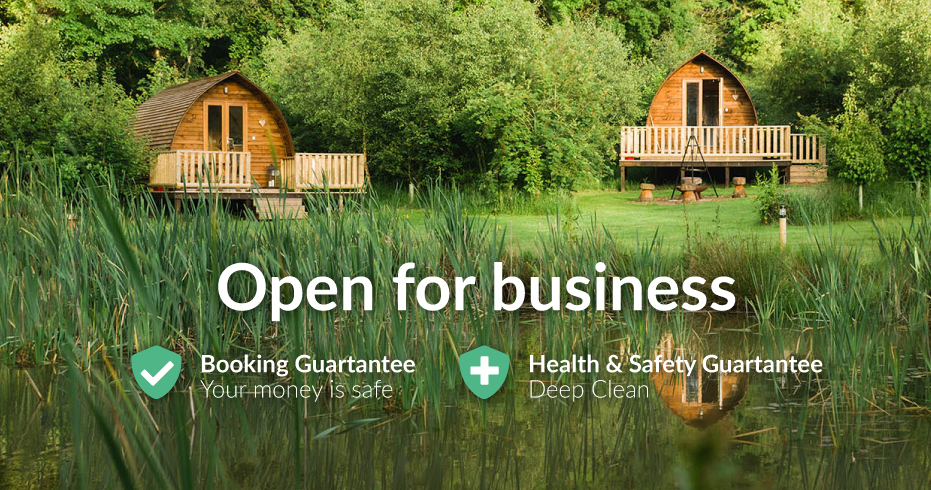 The UK is blessed with stunning scenery and something for all the family — if you haven't explored the hidden gems at your feet before, now is the time. Make your money go further by visiting the Wigwam® Holidays website and booking your staycation today!