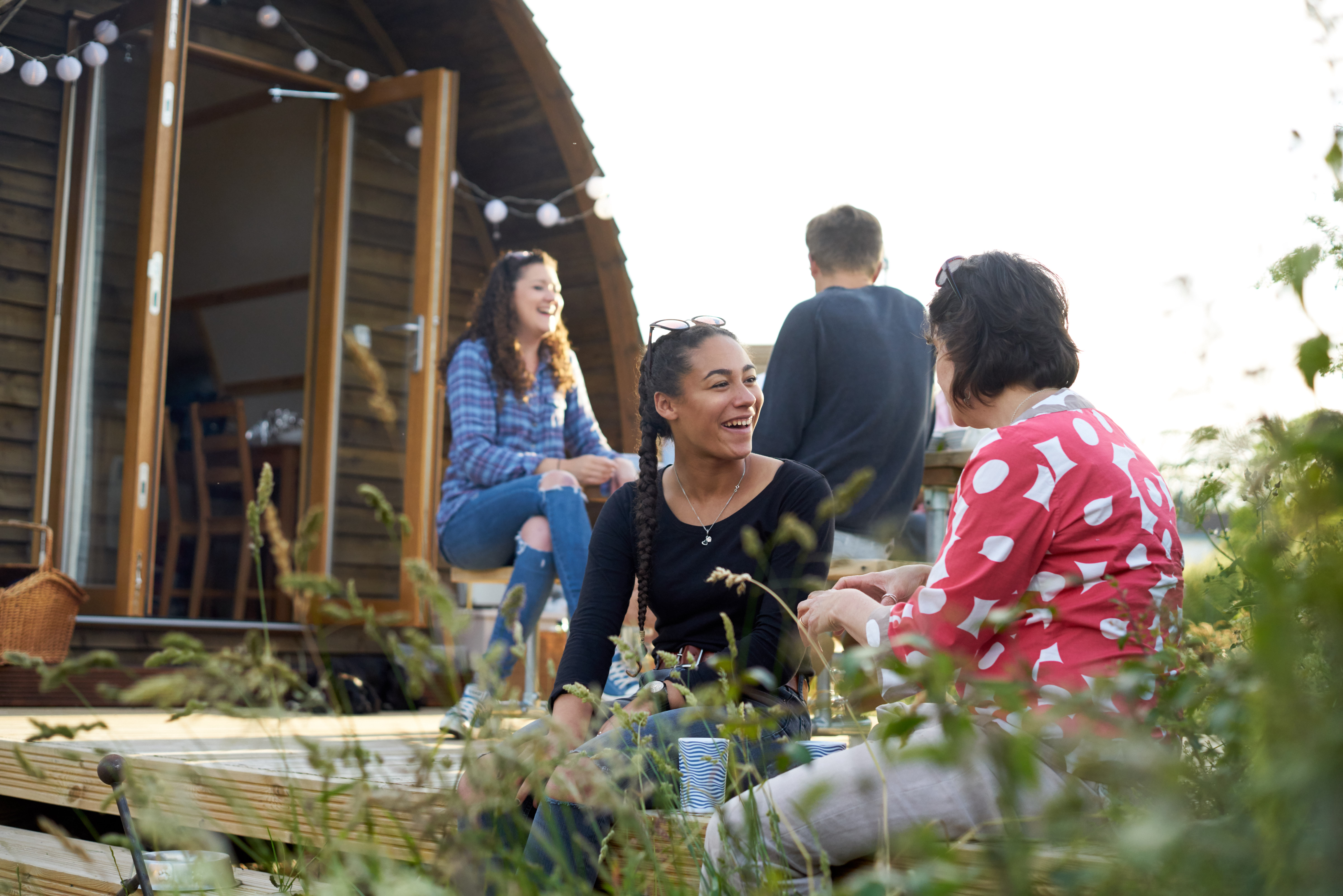 Travelling With Friends - How To Organise A Group Holiday
A group getaway with friends is something many of us are drawn to: it's a chance to experience something new with people whose company you thoroughly enjoy and to take a break from our hectic lives to really reconnect with the friends we care about the most.
That being said, anyone who's ever actually been on a friends' getaway can attest to the fact that navigating this kind of a trip is far more complicated than you might expect. It's hard to agree on a location and dates, and personalities clash easily no matter how well you usually get on when everyone is spending lots of time together.
Despite their potential pitfalls, group holidays with friends really are a wonderful way to spend your time off. That's why we've put together a guide for you to help navigate the experience more seamlessly.
Read on to learn how to approach sensitive subjects like money in the planning process and to make sure everyone has a good time on holiday - and comes back still as friends!
Who to go on holiday with
Before everything else, you'll have to figure out who's actually coming. The answer to this question may or may not be obvious. If you're organising a reunion of some sort, or a stag or hen do for a friend, the guest list will likely be preset.
Otherwise, you'll have to consider who in your friend group to invite along. A group holiday is a great chance to catch up with old friends you don't see often enough or newer friends who share similar interests and lifestyle.
If one of your friends loves strolling through museums and eating good food, another one wants to hike and fish and a third just wants to let loose and party, you'll easily run into issues if you all go on holiday together. If you're all good friends and want to go on holiday despite your differences, make sure you can all agree on what to expect from your group travel experience.
Let's talk money…
We get it, it's tough to talk about money, and that's okay! However, not properly addressing this before your group holiday could lead to hurt feelings and even contempt among your group. The two biggest expenses of your group holiday are of course the actual travel and your accommodation.
Ask people for suggestions of locations and what kind of a place they'd like to stay in. Make sure that everyone has a chance to voice their opinion and that if half of you immediately get excited about a luxury villa in Bali, you remind them that not everyone can easily afford such a big blowout holiday.
Casting votes can help add some democracy to the planning process but before voting, make sure you all understand how much each of you is comfortable on spending. Agree on a budget and make sure to stick to it.
When it comes to splitting bills in places like restaurants and bars, you'll have to decide whether you'll split the bill evenly or have everyone pay for what they had. In smaller groups, the latter is often fine as long as no one orders something outlandish, while in bigger groups, trying to decipher exactly who had that second serving of naan bread can quickly turn confusing and infuriating - both for you and your waiter.
Luckily, there are many apps that can help with this conundrum: you can use Splitwise to keep a running tab of how much everyone owes and pay everyone back quickly with Paypal. Keeping tally the old-fashioned way with a notebook as you go along is also a good way to keep track of expenses.
Making sure everyone feels respected and heard
We mentioned this already, but it bears repeating: make sure that everyone's opinions are heard and respected. This rule should be followed in the planning process to make sure everyone is comfortable with where you're going and how much it's going to cost. You could try using a document that's easy to share with others like a Google Doc. A document like this can help keep track of everyone's thoughts and suggestions.
On holiday, spending basically all of your time together can quickly become tense even among the best of friends, so make sure that the respect you show towards each other in the planning stages continues on holiday. Give each other space - both literally and figuratively. Don't cram everyone into one hotel room or camping pod and make sure people can have their alone time, too.
Check that your schedule isn't so full that people can't also enjoy some alone time or impromptu activities by themselves or with their partner if they want to. However, if a part of your group is heading off to do something fun, make sure everyone is given the option to come along so that no one feels left out. No one should feel obliged to take part in activities they're not interested in, either.
Making sure your group trip isn't too long also helps to make sure you don't get sick of each other by the halfway mark. It really is surprising how much the people we love the most can get on our nerves while travelling, so don't worry about making your trip shorter than you would if you were travelling with one or two people.
Consider a glamping staycation
Travelling abroad on your group holiday has its challenges: not everyone can easily afford international travel and many people can find it hard to get enough time off to justify a trip abroad with your group.
This is why a group glamping holiday in the UK can be a much safer option than jetting off to the other side of the world: you still get to enjoy all the lovely sides of travelling with friends, but many of the associated hurdles are easier to get over. You can discover a new area together with your besties and forget the worries of everyday life, but people don't have to travel too far and the price tag associated won't be as high.
During the day, you can go for a hike in the gorgeous countryside around you or go exploring the local towns and villages together. In the evenings, you can cook a big meal on the grill or the campfire and enjoy a glass of wine and each others' company around the fire. For an extra touch to your luxury camping experience, you can book camping pods with hot tubs for your group.
With Wigwam® Holidays, your group can choose from a wide variety of glamping sites in every corner of the country. Top tip: if you're all dispersed in different parts of the UK, choose somewhere central so that no one has to travel a lot longer than everyone else.
If you're interested in finding out more about group glamping holidays with Wigwam®, check out some of our best sites for group holidays by clicking the link below.