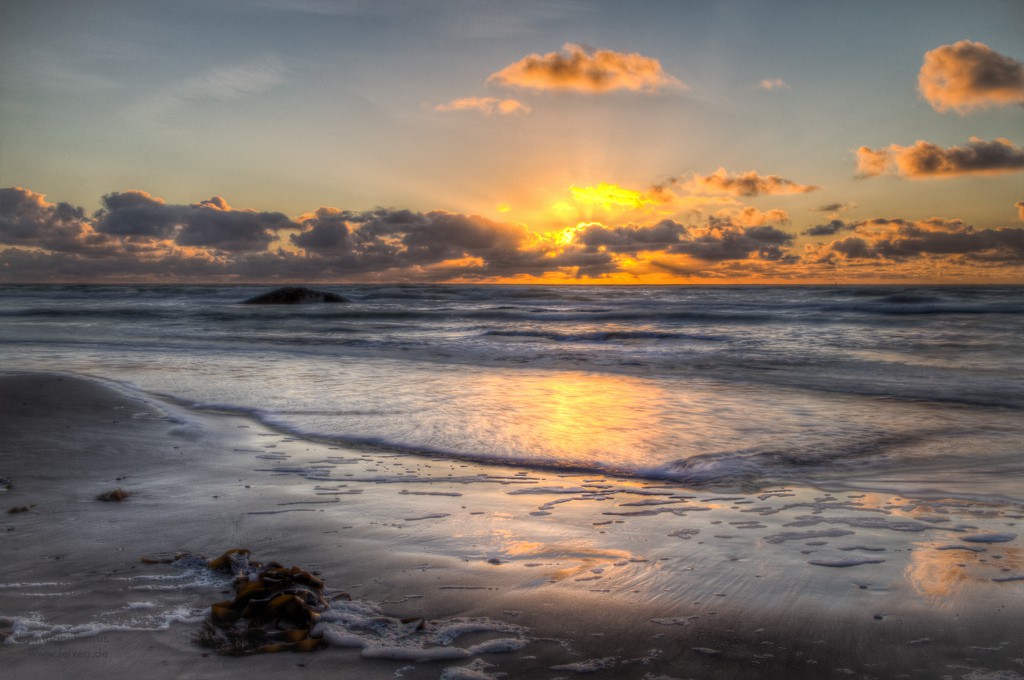 Family fun and seaside glamping holidays!
While it's difficult to imagine sometimes, we are an island nation, never more than a few hours' drive from the coast.
Surrounded by salt water - the North Sea, the Irish Sea, the English Channel and the Atlantic Ocean - means we have access to some unforgettable scenery atop rugged cliffs, along flat sandbanks or from natural coves.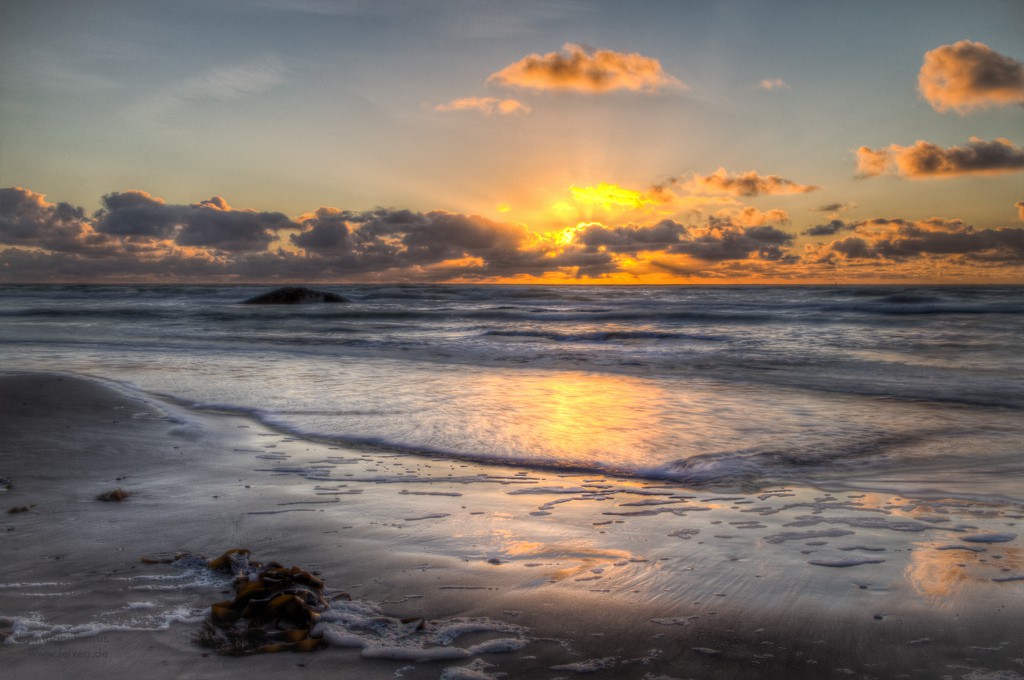 I live by the sea and adore the salty air and boisterous 'batten down the hatches' weather.
Our coastal towns are hot spots for holidaymakers. And while it's generally thought to be a short season, many seaside locations stay open throughout the year with glamping locations, campsites, hotels and B&Bs welcoming guests during the winter months.
Visit Britain has a detailed coastal section, with hundreds of recommendations about where to stay.
Glamping by the seaside
Wigwam Holidays has numerous sites that are within 10 minutes' walk of the sea, including Snowdonia and Coast Wigwams, Wales; Wallsend Wigwams in Wigton, Cumbria; and Causeway Coast Wigwams, County Antrim, Northern Ireland.
Other sites are a short drive away from the coast: Crowtree Wigwams in Spalding and Humble Bee Farm in Yorkshire, between Scarborough and Filey. Greenley Croft and East Grange Wigwams are close to Scotland's North Sea Coast
For a true 'seaworthy' experience where you surrounded on all sides by the deep blue sea, try Mangersta Croft Wigwams on the Isle of Lewis, and there are several Wigwam locations on the timeless and beautiful Isle of Skye.
Other island locations include Burravoe Wigwams and Braewick Wigwams, both on Shetland; and in the heart of the Irish Sea, why not head for the Isle of Man and stay at Knockaloe Beg Farm Wigwams. Meanwhile, Tapnell Farm Wigwams are at Yarmouth on the Isle of White, close to the English Channel.
Coastal Glamping - What to do?
If half the fun of your holiday is in the research, then The Good Beach Guide is an informative website that indicates the beaches that are worth a visit, while NetMums recommend a number of seaside locations across the UK. Meanwhile, UK Campsite lists places to pitch that are practically 'in the pipe'!
National Trail is an excellent resource for those fond of inspirational maritime walking. The length of coastline of Great Britain plus its principal islands is about 19,500 miles (over 31,300 km). That's a lot of walking (or running, cycling, swimming, surfing …).
If, like me, you hear at least one Shipping Forecast a day, then the BBC shipping forecast is a fascinating webpage giving you an idea of the weather in store and also some familiar – and unfamiliar – coastal locations. Macrihanish and Wick are mentioned in some broadcasts and there are Wigwams near these locations!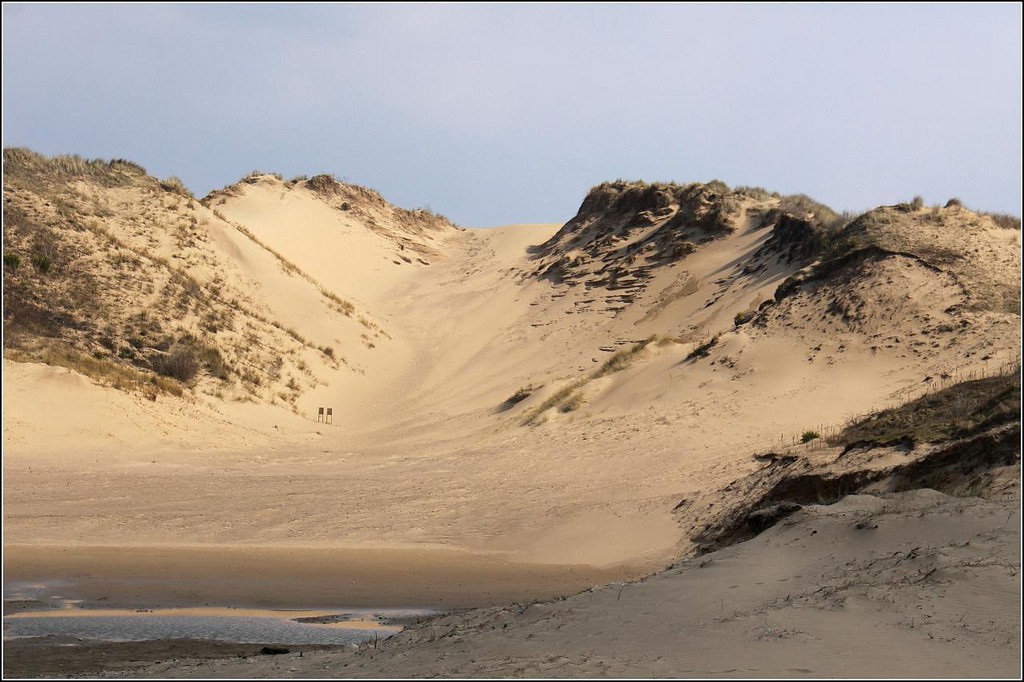 A lot of fun can be had exploring extensive sand dune networks
So, other than listening to the hypnotic rhythm of the shipping forecast and the sea itself, what else can you do on the coast?
Most locations offer pleasure boats journeys, superb seafood restaurants, historic, seaward-facing castles, maritime museums, attractions such as, The Deep, golf courses, rock climbing, surf schools … the list is endless.
However there is one piece of beach life knowledge that is an essential part of enjoying the coast safely – the tide times. I never cease to be amazed at visitors who 'forget' about the tide when planning a visit to a pretty port or a hidden harbour. There are two tides every 24 hours, year in, year out, without fail. If you don't know the difference between a spring and neap tide, ebb or a flood then you will be forgiven.
However, not knowing when a tide turns and when it is at its height is very dangerous, so be prepared and find out the tide times when you plan a seaside visit. Tide Times is an excellent resource that updates every five minutes in 'real time', but always check local tide reports too.
With some 'for'ard' planning, you will avoid the disapproving looks of fishermen as you dodge that 'unexpected' wave, or say 'farewell' to your windbreak as the sea surrounds you on both port and starboard sides!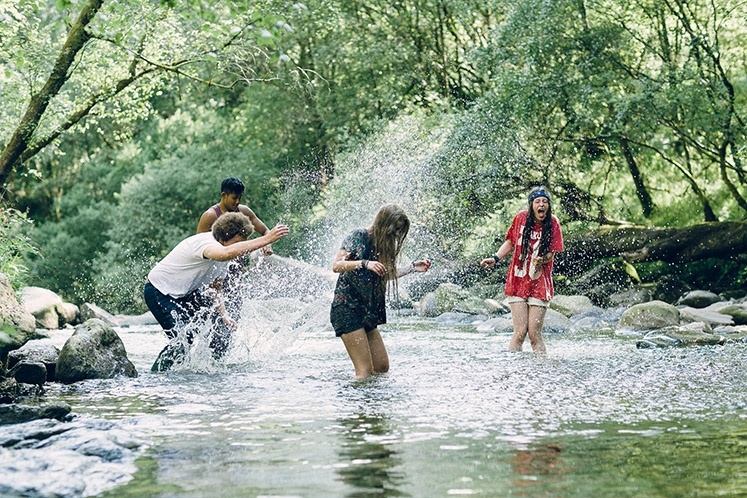 Sometimes a little inlet can provide something a different seaside experience.