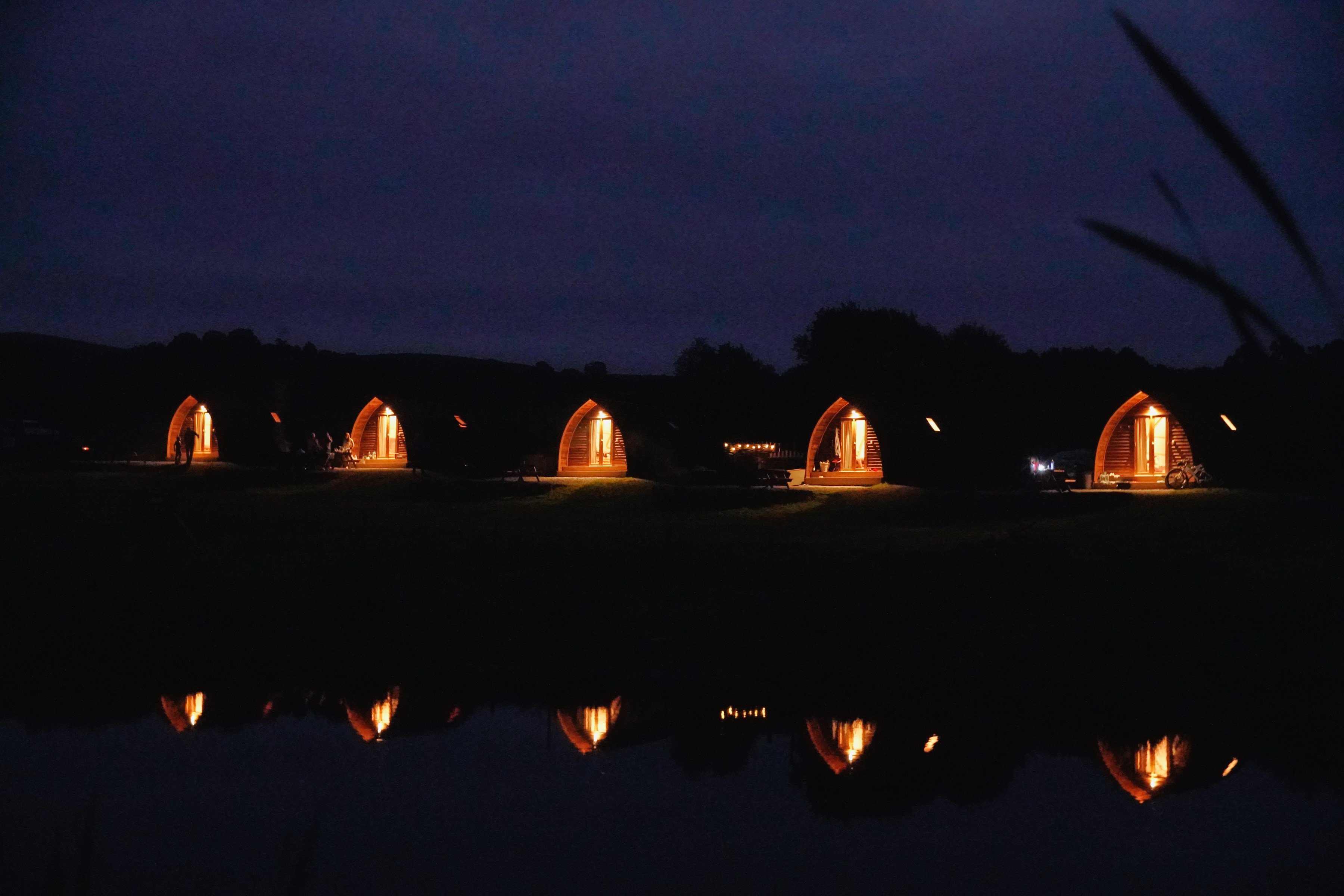 Glamping In The Winter
Dark evenings by the fire, crisp winter sunshine and perhaps the excitement of waking up to a dusting of the white stuff — glamping in winter is a far cry from your typical summer break, but if you think that winter Wigwam life is a write-off then you're in for a shock! As what's been an eventful year draws to a close, you might be longing for a little peace and quiet away from home without the travel stress and quarantine risks of a holiday abroad. In that case, exploring the UK's picturesque countryside is just the ticket.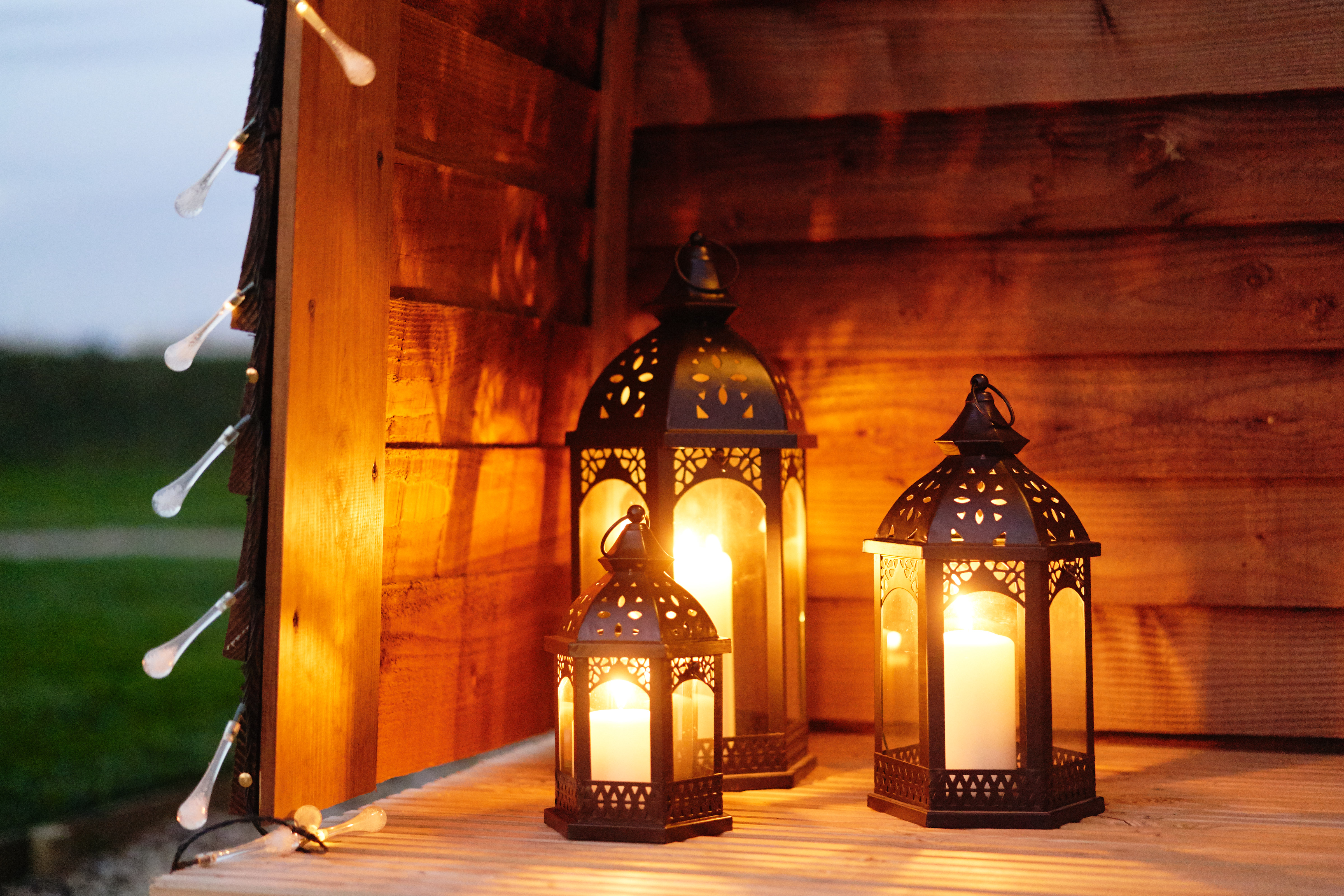 Traditional campsites generally close for the winter and besides, the full-on camping experience in the colder months can be a little, well, 'full-on'! When you're taking a well-earned winter break, we don't think it's too much to ask to want to be warm and comfy enough for you and your family and friends to have a safer, healthier, happier outdoor experience. Glamping in winter has its added challenges, yes, but nothing that can't be overcome with a hearty breakfast, a busy day outdoors to keep you moving, and a little help from our cosy, heated cabins when you return. If you're prepared to zip up your big coat and bring your warmest socks, the rewards for extending your normal glamping season are more than worth the effort.
Of course, if this idea is new to you then a few small changes can go a long way towards turning you from a winter rookie into an experienced polar explorer. These are our favourite tricks for keeping extremities warm, smiles wide and putting the 'win' into your winter glamping break!
Hearty food makes happy people
You are what you eat, as the saying goes, and if you want to be cosy then warming, wholesome meals are what will keep you fuelled on your winter adventure. Think comforting dishes with big flavours and plenty of seconds: steaming hotpots, rich stews and cheesy pasta bakes are simple to cook and will bring the family running to the table. Our favourite trick is to bring a slow cooker from home if you have one, and let those flavours develop all day while you're outside working up an appetite, ready to tuck into as soon as you come through the door.
It wouldn't be a winter glamping experience without hot drinks aplenty, so don't forget to pack a flask for those steaming mugs of invigorating tea and coffee in the day. In the evening, a hot chocolate or perhaps even a little mulled wine might be in order while you relax in front of a film or enjoy the dark winter skies!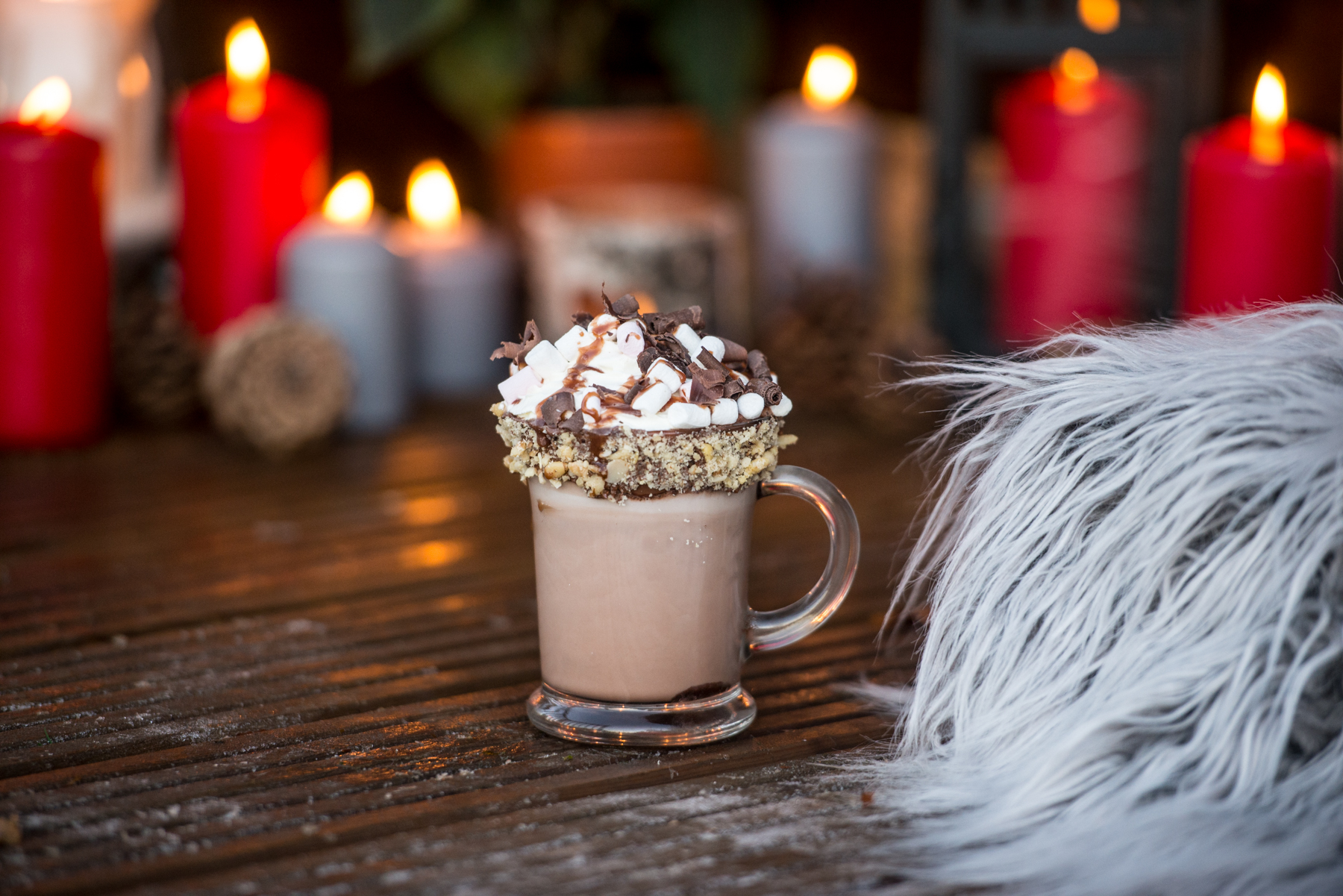 Keep active, keep warm
When it's cold outside, your choice of activities will help you to get maximum enjoyment out of time spent outdoors. Keeping active is the key to keeping warm and appreciating the seasonal wonders that surround you. Our sites are located in some of the most stunning scenery the UK has to offer, with great opportunities for outdoor enthusiasts to keep busy and burn some calories in preparation for that warming supper.
You don't need to be scaling mountains or completing marathon bike rides to stay active and happy though. A bracing walk on a frosty morning is the perfect way to keep the family busy in a winter wonderland before popping into a country pub to refuel and reheat. Outdoor activities also help to lower the stress factor by fitting much more easily with physical distancing requirements.
'Hygge' is the name of the game
Naturally, all that outdoor exertion requires somewhere cosy to retire to when the hard work is done! The Icelanders have a word, 'Gluggaveður', or 'window weather', and it can be handy to know if the weather does take a turn for the worse and you feel it's best viewed from the other side of the glass! On those kinds of days, snuggling up indoors becomes all the more enjoyable, so break out your fluffy pyjamas and those slippers with the bunny ears — you know the ones we mean. Our heated cabins are the perfect place to get comfy and forget about the world beneath a pile of duvets accompanied by a hot drink and a good book or film, and remember, pillow forts aren't just for the kids...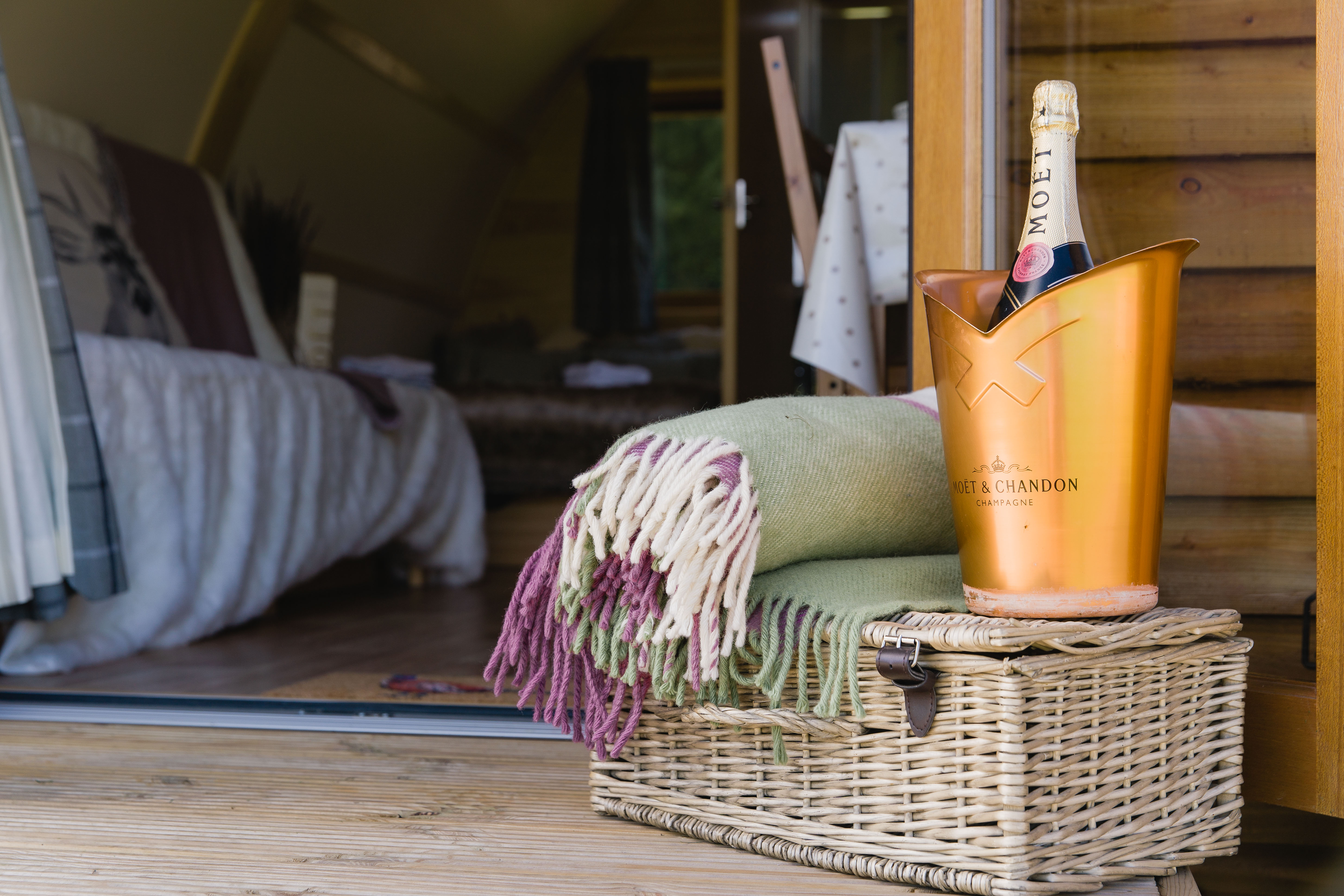 Special winter moments
Whatever you like to do with your holiday time, what makes a trip away really memorable is those special moments that we share with the people we love the most. With the huge changes that we've all had to face so far in 2020, it's more important than ever to take time out from life at home and give ourselves the chance to recharge our batteries. Winter might bring us indoors, but it also brings us together; the dark skies and chilly air are a time for building bonds and reconnecting with our loved ones.
Why not make the most of our cabins that include a wood-fired hot tub at selected sites? Cold air and warm water make for the best kind of outdoor bathing!
A dip might not be your thing, but sitting outside in the comfort of a roaring fire in the fire pit, warm drinks in hand and starry skies overhead, is just as special a way to make your trip a memorable one.
Our cabins are set 6 metres apart, allowing you to feel safe and secure within physical distancing guidelines. To make sure you have the total peace of mind you need on your winter break, our

booking guarantee

and

health and safety guarantee

are in place to keep you, your friends and family, and your money safe.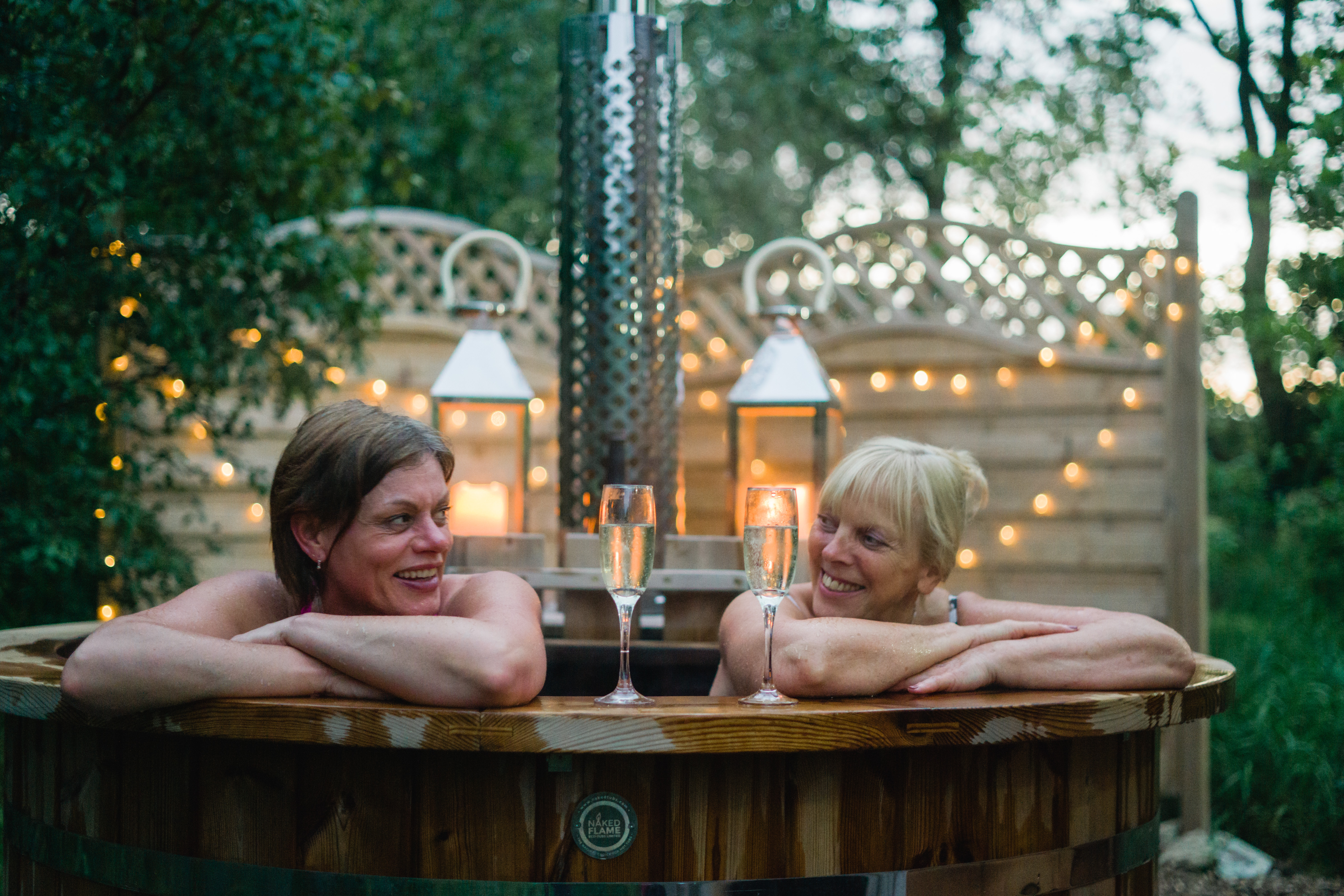 Embrace the season!
A winter glamping trip is going to look a little different to a summer one, so our advice is to embrace it! Go for a torch lit evening walk, toast marshmallows while you gather round the fire pit, and if you're blessed with some real winter weather you might even get to make a snowman before breakfast! Waking up in a warm, cosy cabin and opening the doors straight onto a wintry wonderland is a real adventure, and we provide all the comforts you need to make that adventure a great holiday.
Winter is coming — so what are you waiting for! To find out more, or to make a booking for your adventure, head to the Wigwam Holidays website.
Safer, healthier, happier outdoors!