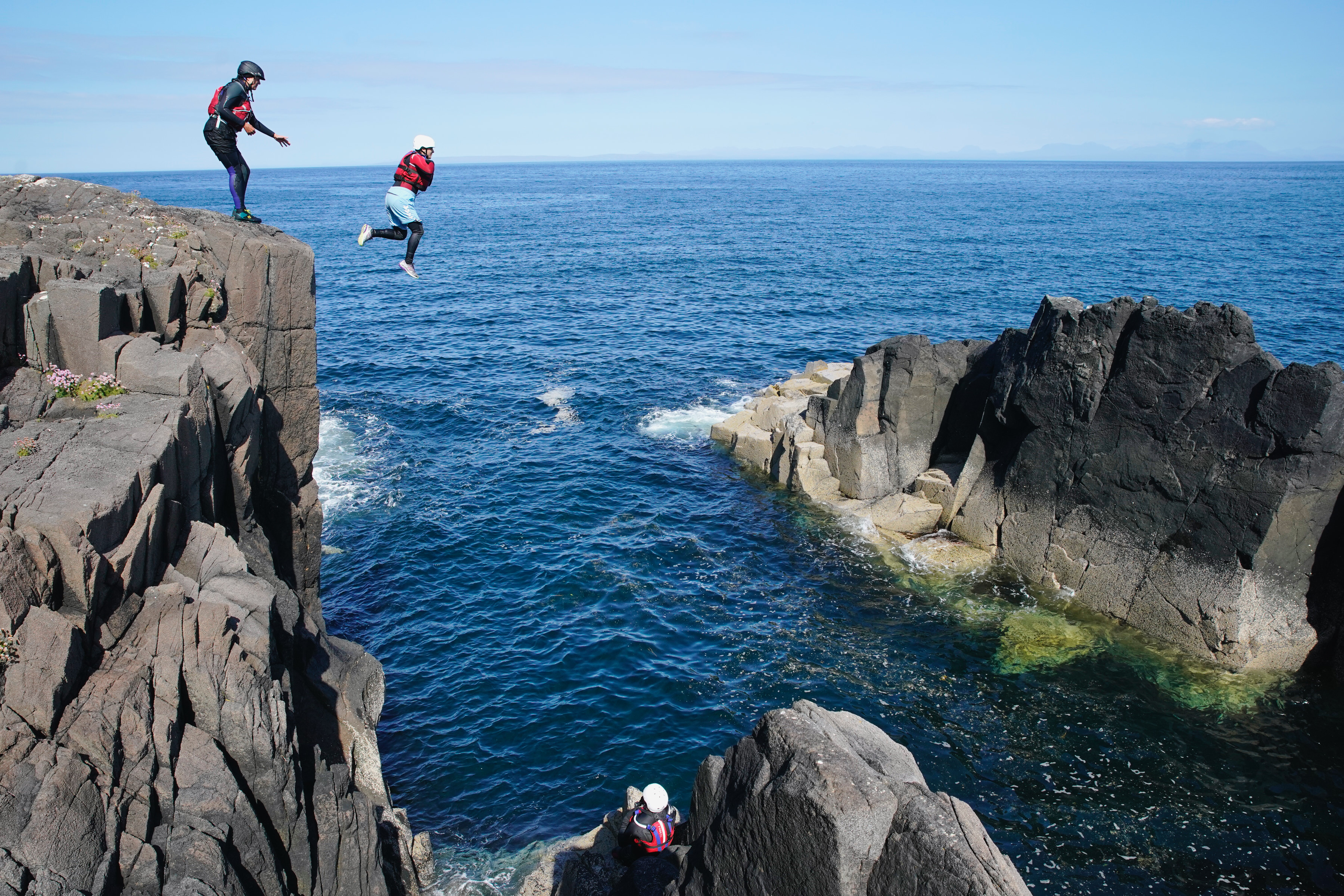 4 Great Fitness Holiday Ideas for Glamping Fans
Staying active on holiday may seem like a dream come true for some and an ordeal for others. However, we all know how beneficial physical activity of any kind is to our health and wellbeing. Trying out something new or engaging in our favourite hobby on holiday helps make the experience a memorable one you can share with your loved ones.
With this in mind, we've put together some ideas below for ways to stay active and have some amazing adventures on your glamping holiday at stunning locations across the UK. Whether you want to engage in some thrilling water sports or mountain biking, or something slower-paced like leisurely cycling or country walks, here are some ideas for creating your ideal active glamping holiday.
1. The thrill-seeker's dream
A holiday is a great chance to get out of your comfort zone and try something new. A large number of our glamping sites are up for the challenge with a range of on-site and nearby adventure activities ranging from white water rafting to paintball to abseiling.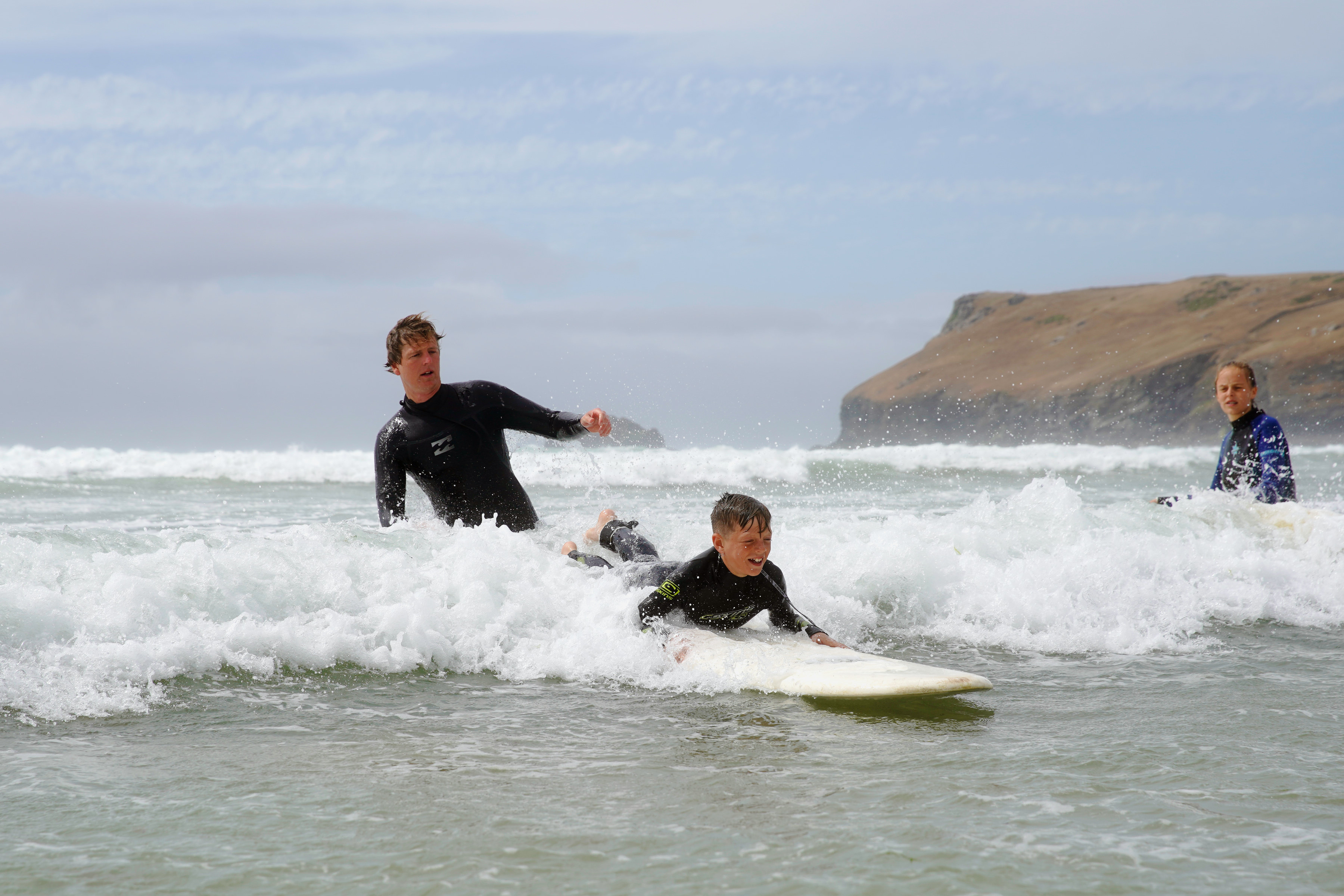 Whitewave is located on the beautiful Isle of Skye, the perfect destination for an adventure holiday in the UK. As well as easy access to some of the most stunning nature in the UK, Whitewave also offers a range of thrilling onsite activities, including abseiling, mountainboarding and archery, making it perfect for adventurous holidays with friends.
Located just 50 minutes outside London, Lee Valley Wigwams® is located just a stone's throw away from Lee Valley White Water Centre which, like the name suggests, is home to many hair-raising, adrenaline-pumping watersports. From all types of rafting to hydrospeeding to hot dog kayaking, you're bound to find some unbeatable thrills here.
2. The walking fan's break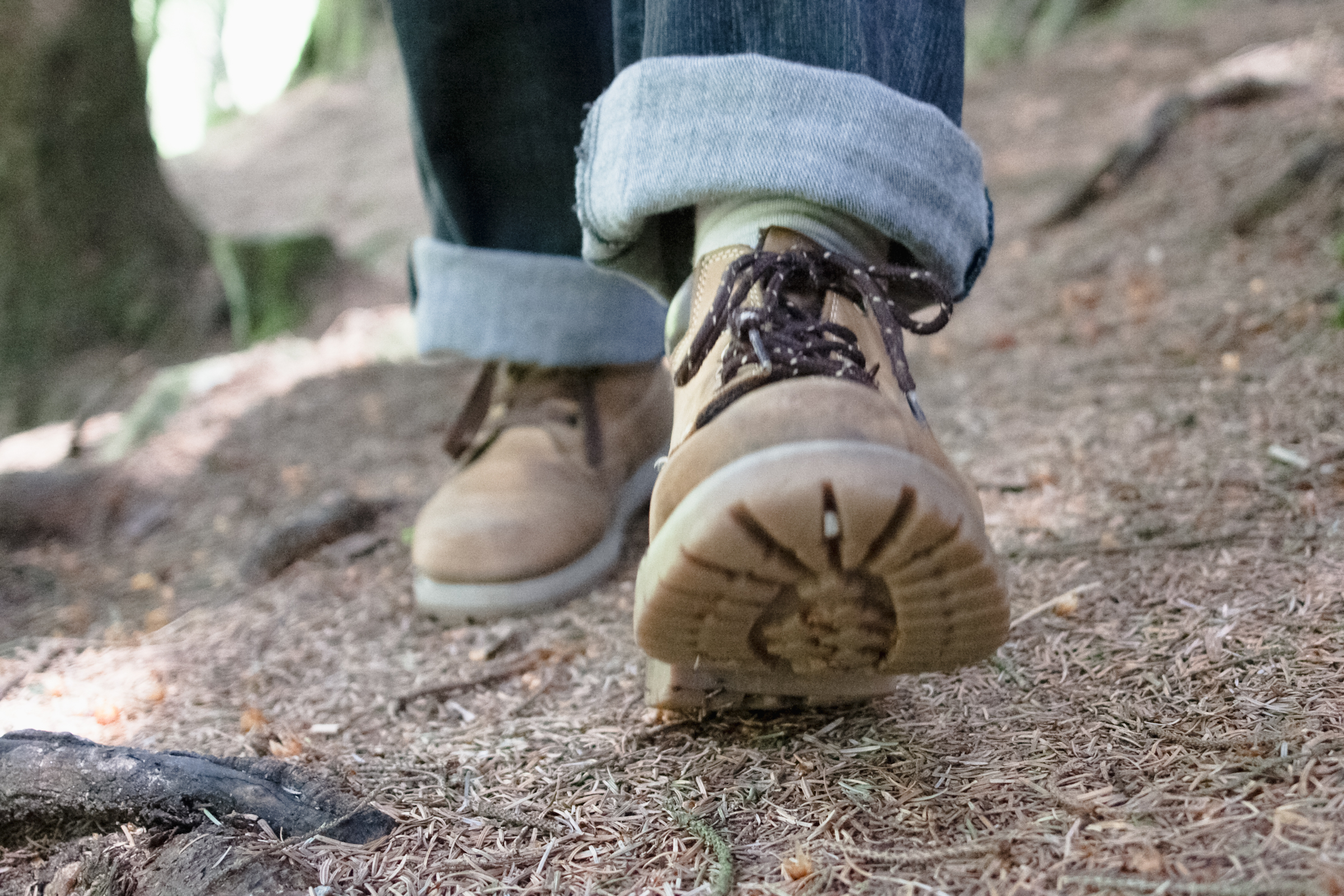 If you're not after as much of an adrenaline rush, slow things down with a walking holiday. All our UK glamping sites are situated in beautiful natural scenery that lends itself well to walking trips. That being said, here are a couple of great locations for walking holidays:
Located in the picturesque Cotswolds, Wigwam® Holidays Evenlode is located among picturesque country villages perfect for a leisurely stroll and a spot of window shopping. Batsford House Arboretum and Blenheim Palace are also nearby, perfect for walking tours for all ages.
If you're looking for a bigger undertaking, why not challenge yourself to walk one of the National Trails? The South West Coast Path is England's longest National Trail, taking you through coastal Somerset, Devon, Cornwall and Dorset and stretching out over a bewildering 630 miles. Of course, you don't have to take the trail on in its entirety to enjoy yourself, and you can create a shorter walking holiday around one of our nearby sites, including Great Tregath, Tehidy and Bodrugan.
A walking holiday also pairs well with other activities, such as nature photography or bird watching. You can also find some great hiking routes around the UK and near our glamping sites in this dedicated tag on our blog.
3. Cyclist breaks
Cycling is a versatile hobby perfect for a glamping staycation. It's great for taking in the scenery on quiet country roads and through charming little villages. Others will enjoy the chance to whizz through a forest path or down mountains. Whichever you prefer, Wigwam® Holidays has a wealth of great locations for cycling holidays.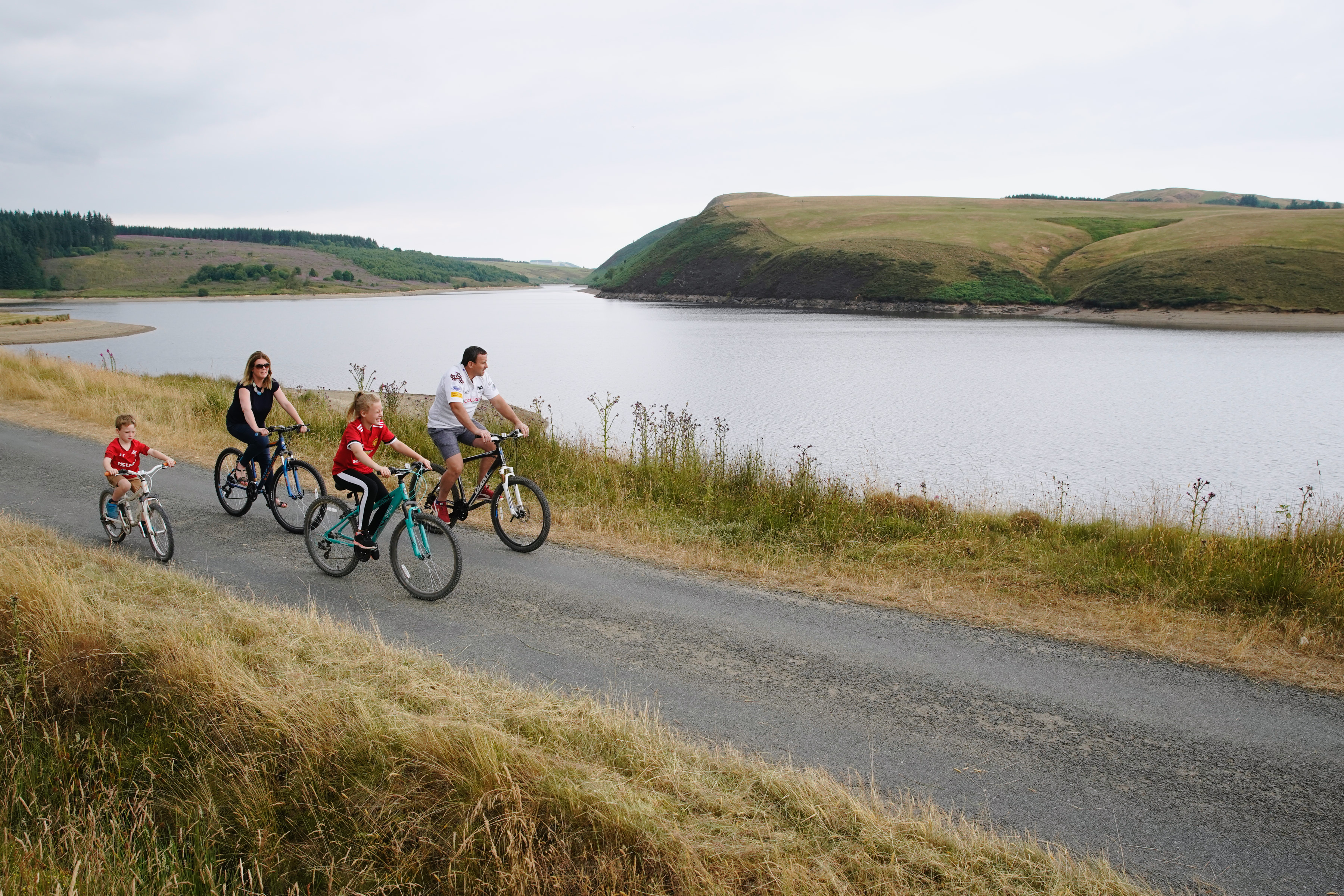 For those who enjoy a bit of cycling, Maglia Rosso is sure to please. Set in the Suffolk countryside, this glamping site sits within a cycling centre offering staycations for cyclists, with escorted bike rides in the Bury St Edmunds area. As the centre provides bike rental, things really couldn't be easier for you.
The Forest of Dean Wigwam® Village is another good option. The Forest of Dean is often ranked as one of the best places in the UK. With a mix of forest trails and downhill tracks for all experience levels, this corner of Gloucestershire is a great destination for an active holiday in the UK.
4. Mountain climbing fun
Mountain climbing and munro bagging offer a fun challenge, and a great sense of accomplishment you'll want to chase again and again.
Wigwam® Holidays Brecon is ideally positioned for taking on Pen y Fan (886m), the highest peak in South Wales. Located on the edge of the Brecon Beacons National Park, this glamping site gives you easy access to all that this gorgeous region has to offer, from walking tours to bike trails to pony trekking. The area is also known as "waterfall country" due to its numerous waterfalls, and the national park is a Dark Sky Reserve known for its excellent stargazing opportunities.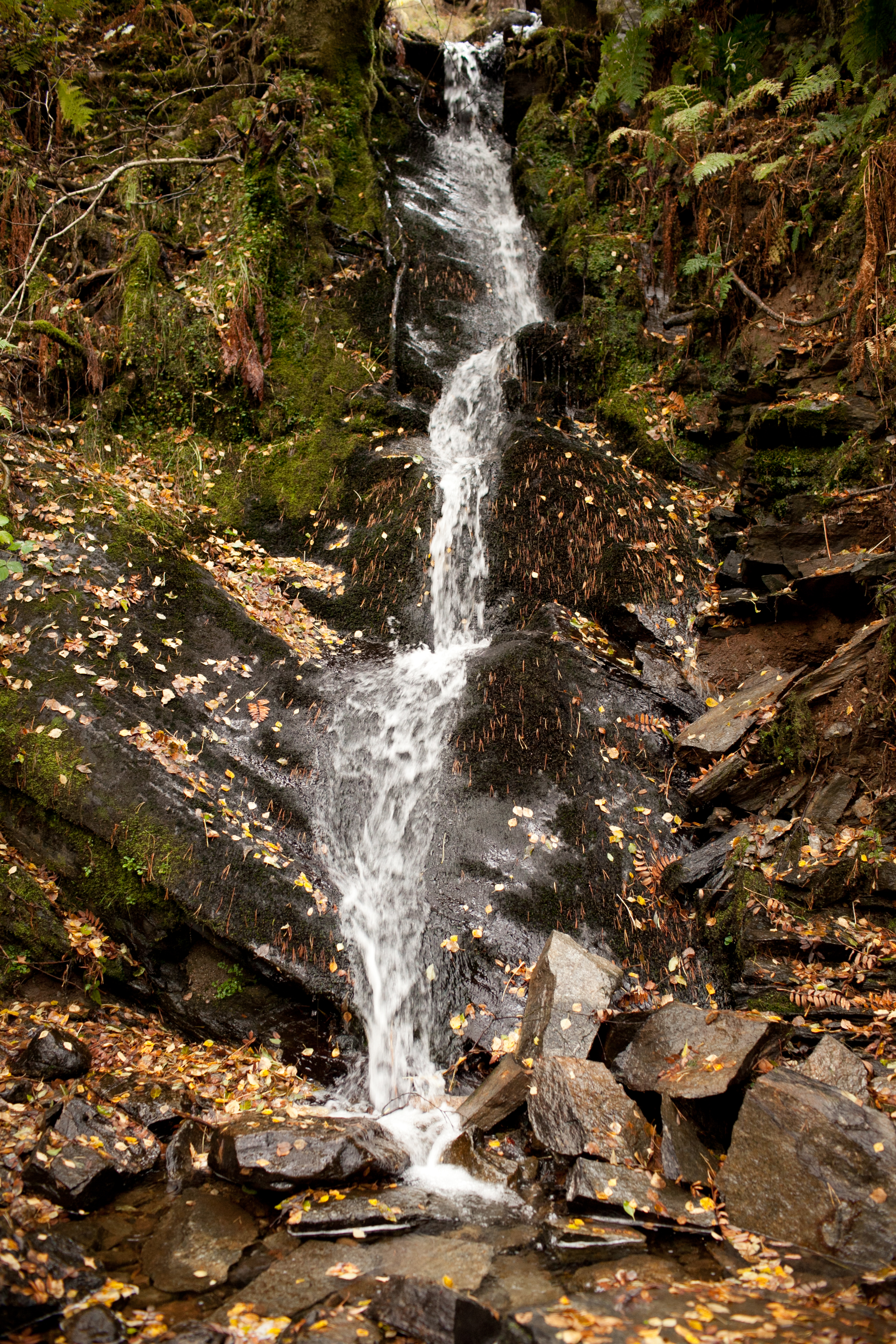 Loch Lomond is known for some of the most beautiful scenery in the UK - and what better angle to take it all in than from a mountaintop? Ben Lomond (974m) offers a relatively easy ascent with major payoff at the top. Mains Farm Wigwams® is located a 45-minute drive away, right on the edge of Loch Lomond & The Trossachs National Park.
Logierait Wigwams® is located on the edge of Cairngorms National Park, with views over the Grampian Mountains. Here, you'll find a variety of hillwalking trails suitable for all experience levels. Here, you can take on the UK's second-highest mountain Ben Macdui (1309m), located a little over an hour from the glamping site, or Schiehallion (1083m), among others.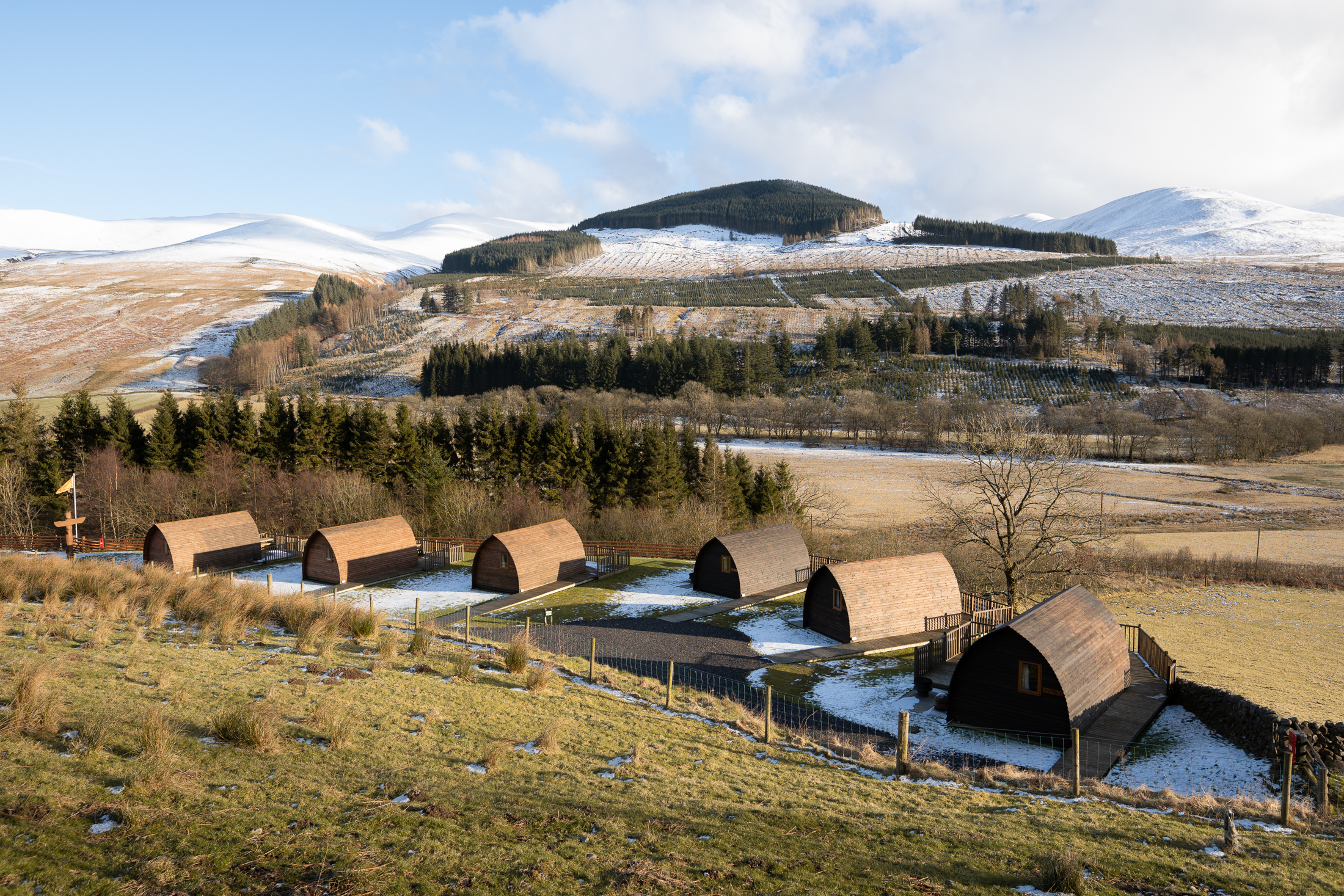 Booking your activity holidays with Wigwam
® Holidays
Whatever you're interested in, you're bound to find it at one of the 80+ Wigwam® glamping sites in the UK.
The individual sites mentioned in this article barely scratch the surface when it comes to Wigwam® sites that lend themselves well to outdoor adventures and activity holidays. Click the link below to discover your perfect fitness glamping holiday destination.