The 6 Most Beautiful Walks in Cornwall
Cornwall is known as one of the most popular holiday destinations in the UK and it's easy to see why: its sandy beaches, rugged cliffs, mysterious moorlands and charming seaside towns spell tranquil holidays for Britons and overseas visitors alike.
With its varied landscape and gorgeous nature, there are lots of great places for walking in this region. In today's blog post, we'll cover just six of these, all offering a very different experience against a different backdrop to make your staycation truly memorable.
Tintagel King Arthur Walk
Walk in the footsteps of Roman settlers and King Arthur on this stunning coastal walk that takes you past historical attractions steeped in legend. This 3.4-mile circular walk takes you past sites like the medieval St Materiana church, Merlin's Cave and the remains of Tintagel Castle - here, there was once a medieval castle, a holy site and important port for Mediterranean trade in the late Roman period.
Not only does this walk give you ample opportunities for learning about Britain's history and admiring the brand new footbridge connecting Tintagel Castle to the surrounding rocky cliffs, but it also offers magnificent coastal views. This walk could be combined with a visit to Tintagel Castle or a day at the beach for a great day out.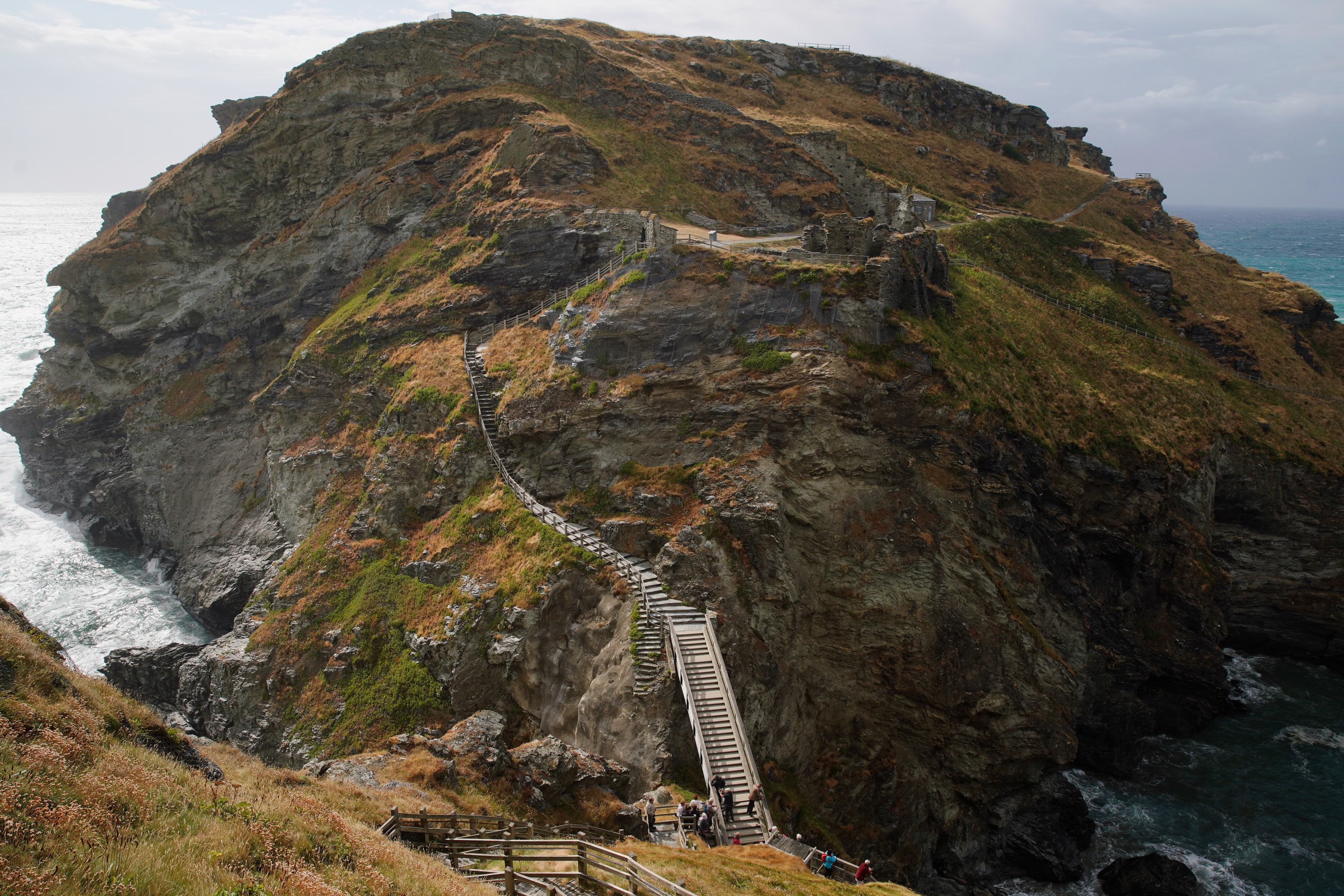 St Ives Town Walk
St Ives is known for beaches that rival those found in the Mediterranean region as well as its lively art scene. A great day out in St Ives takes advantage of both of these factors, which is why we love this 2-mile walk that gives you an opportunity to stroll down the town's picturesque seafront and cobbled streets, popping into shops and galleries along the way.
Starting at St Ives Station, the walk takes you past places that display the town's maritime history and beautiful views that have inspired painters for generations. The art museums of Tate St Ives the Hepworth Wakefield are also just a few minutes' walk from the route and well worth the detour.
Bodmin Moor Walk
The Bodmin Moor offers views that are not what usually spring to mind when you think of Cornwall: instead of sandy beaches and blue water, you're met with open, undeveloped moorland that shows the marks of the area's industrial past. While many people simply drive past this area on their way to one seaside town or another, there's some unique beauty to be found here.
This 5-mile walk starts and ends at Jamaica Inn, the area's landmark pub built in the 1750s. The area has been inhabited since the early Bronze Age and you'll walk past enchanting stone circles and other prehistoric sites along the way. The walk takes you up Leskernick Hill, though you can skip this part of the walk if you wish. Atop the hill are some more signs of past civilisations and views over the surrounding, isolated farmsteads and undulating peaks.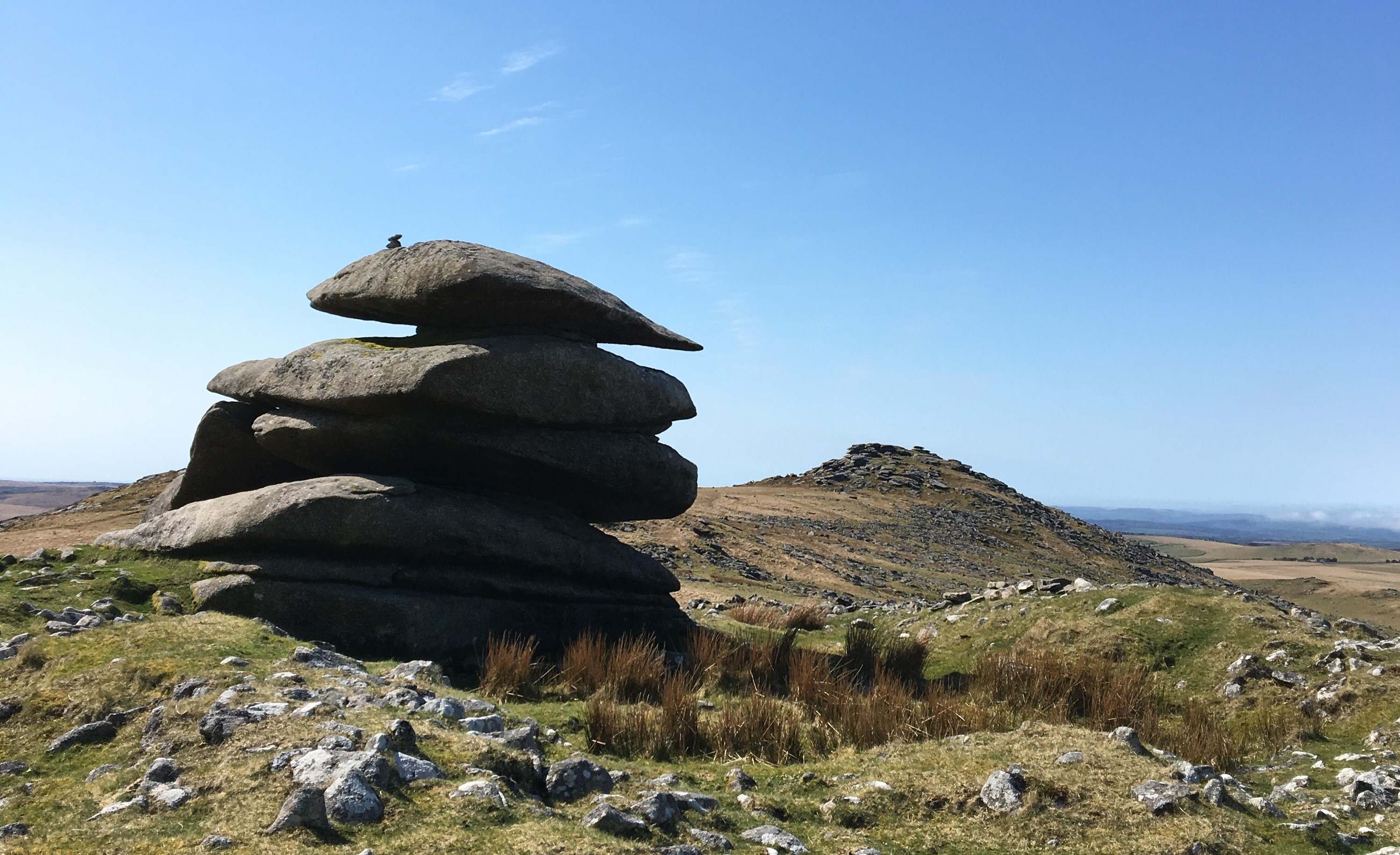 Mevagissey and Heligan Walk
If you're after more of a hike than a walk, this 6.2-mile route is an excellent option. Starting at the picturesque fishing village of Mevagissey, the route takes you inland and to the popular tourist attraction, Lost Gardens of Heligan. This romantic secret garden was lost for decades after WW1 before being rediscovered and restored to its full Victorian glory.
Apart from the Lost Gardens, you'll also be able to take in views of the charming woodlands around you and off the rocky seaside cliffs by Mevagissey. Without entering the Lost Gardens, this walk takes about 2.5 hours. Once back in the harbour at Mevagissey, you can relax at one of the seaside pubs and restaurants with a delicious serving of fish and chips.
Godrevy & The Knavocks Walk
Featuring rugged cliffs that plunge into the sea and the iconic lighthouse that inspired Virginia Woolf's classic novel, To The Lighthouse, this wildly romantic 3.3-mile walk offers great views as well as ample opportunities to spot some wildlife. During the summer, this area is popular with surfers and beach-goers, while in the winter, it's one of the best places in the country to spot seals and their pups. You might also come across some grazing wild ponies in the Knavocks.
Apart from magnificent views over the St Ives Bay and the long beaches and sand dunes lining the coast, you'll also be able to spot a good variety of wildflowers and nesting seabirds on the cliffs. After your walk, consider having a picnic on the beach to wrap up the day - it's a great way to take in the invigorating sea breeze one more time and reflect on everything you've seen.
Polperro & Talland Bay
The Polperro Heritage Coast offers a number of stunning walks - this one, taking you along the old smuggler's bay at Talland also offers opportunities to visit some interesting and quirky attractions that separate it from the rest. This moderately challenging 3.6-mile walk starts at the picture-perfect fishing village of Polperro. You should allow for some time to explore its narrow cobbled streets and tiny fishermen's cottages before you take off.
From Polperro, the route takes you up a hill giving you amazing sea views as well as spots once used by smugglers to hide their contraband. The circular route arrives back at Polperro, where you should pay a visit to the Heritage Museum to learn more about the smuggling criminals who ruled the area as well as the Polperro Model Village, an enchanting miniature version of a Cornish seaside village that makes for the perfect holiday photo opportunity.
Glamping in Cornwall - the key to the perfect staycation
Glamping is the perfect companion to a holiday in Cornwall. With landscape that has inspired artists and writers for centuries, dotted with pretty little seaside towns and dramatic cliffs, having your accommodation right in the great outdoors gives you a chance to make the most of the incredible nature around you.
Our camping pods allow you to stay in the midst of nature without compromising your comfort: Wigwam® cabins are insulated, with double-glazed windows, electricity and proper beds that let you recharge with a good night's sleep after a long day of walking. You can even book a wooden camping pod with running water or a private hot tub for ultimate comfort. To view our Cornwall glamping sites and book your next staycation, click on the link below.