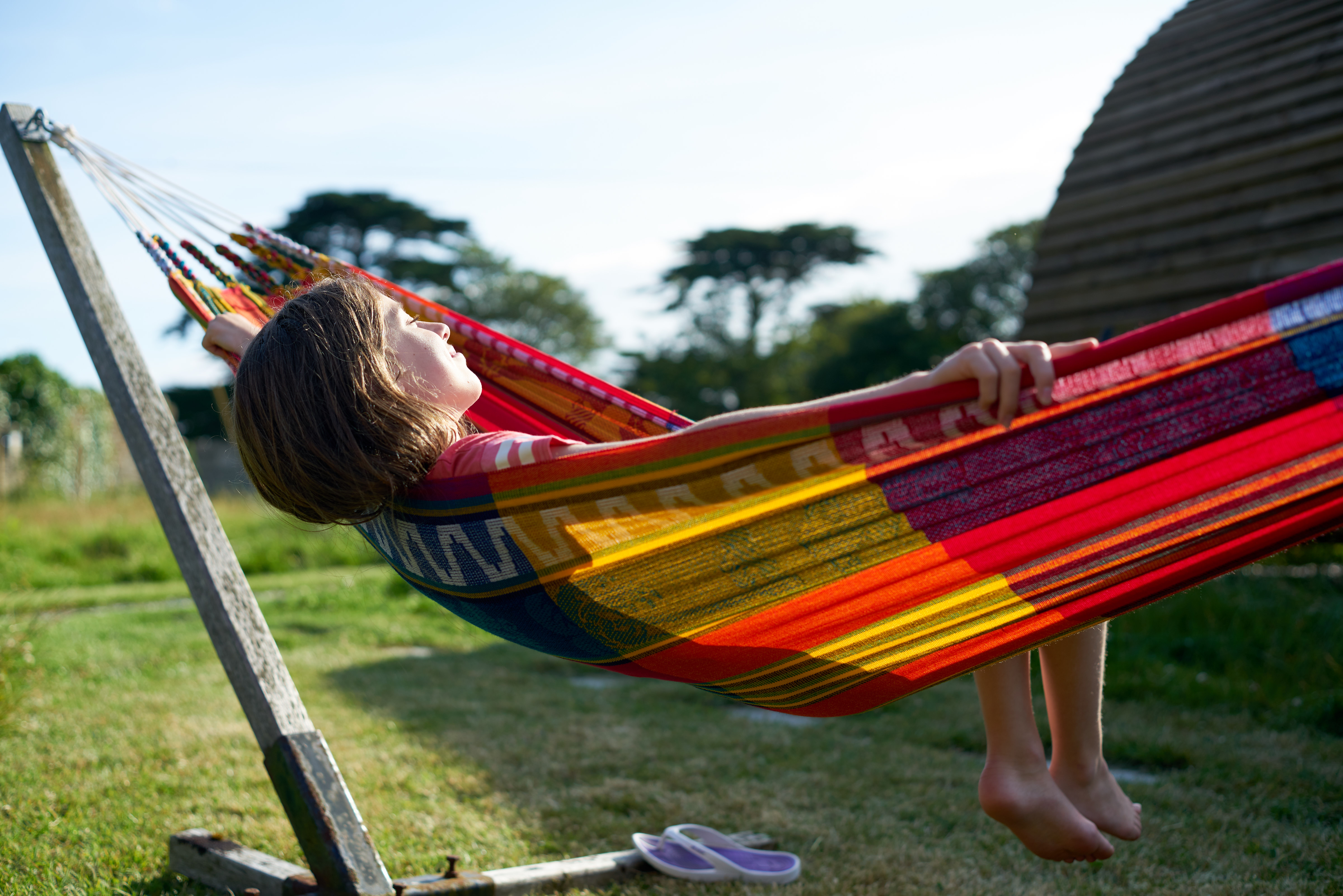 Where to Find the Best Camping Sites in the UK
Exploring the great outdoors has never been easier than now, with so many great online resources available for making your camping trip a success. With this in mind, we thought we'd share a few great websites and apps for planning your next camping holiday and finding the best camping sites in the UK for your needs. We'll also list some unique and beautiful Wigwam® Holidays glamping sites to inspire you. Without further ado, let's jump right in!
Before you start your search
Before you start googling, it's a good idea to hone in on what the best camping site in the UK would mean to you.
Is it a wild and wonderful forested campsite with remote pitches for your tent, a family-friendly campsite with a playpark and on-site activities for all ages, or a luxe glamping site complete with hot tubs and fire pits by every cosy camping pod? What's your preferred accommodation type? Does the site need to be pet-friendly? What activities would you like to do during the day, from hiking to biking to beach days?
Answering all these questions will help you narrow down your search results, especially if you're relying on Google.
This large directory of UK camping sites, caravan parks and points of interest is a fabulous addition to any camping enthusiast's digital toolkit. You can find campsites near and far using your phone's regular map app or WikiCamps UK's offline maps. On the app, you'll also find a forum for the community, a trip planner, a camping checklist, and powerful filters to find the perfect site for you.
This website/app is perfect for camping fans with campervans as well as all #vanlife enthusiasts. It's a worldwide directory of camping sites, service stations, parking lots and more recommended by the community.
The website currently has over 13,000 listings for the UK, so you should be able to find somewhere to camp or park for the night in whatever corner of the country you might find yourself in. It's a great app for when you're on the go, showing nearby spots and directing you to them through your phone or car GPS.
If you're looking for a camping site in a truly stunning beauty spot, the National Trust has a great directory of hundreds of sites across England, Wales, and Northern Ireland. You can filter results by region as well as things like whether the site is dog-friendly - and how many four-legged friends you can bring. The National Trust directory lists traditional sites for pitching your tent as well as glamping sites and caravan parks.
You'll also find a range of articles to inspire you, listing sites on the coast, romantic spots, or sites within easy reach of a charming country pub.
If you like your camping trips with a couple more home comforts, like heating, proper beds, and maybe even running water, Wigwam® Holidays is the website for you. Here, you'll have your pick of our 80+ glamping sites.
You can also filter your search results by lots of different things, such as wheelchair access, ensuite bathrooms, onsite activities and even your preferred backdrop, from sandy beaches to forests to mountain ranges. This way, finding the best camping site in the UK for you is a breeze.
Four Beautiful Wigwam® Holidays campsites
Trying to pick favourites from our 80+ unique and beautiful glamping sites is a bit like trying to name your favourite child - so don't make us choose! That being said, we thought we'd highlight just a couple of our stunning sites that all offer very different, but equally amazing glamping experiences. These are among the very best camping sites in the UK.
Situated on the shore of the iconic Loch Ness in the Scottish Highlands, this tranquil campsite offers panoramic views over the loch and lots of great hiking trails to enjoy the surrounding forests, mountains, and waterfalls. And if you're not lucky enough to catch a glimpse of the legendary Nessie, there's still plenty of wildlife to see, from red squirrels to beavers to wild goats.
The site boasts eight rustic Wigwam® camping pods. You'll also find an amenities block, a farm shop, and a diner open April-October onsite for some seriously cosy camping.
Located on a large working farm in Tamford, Staffordshire, Wigwam® Holidays Saxon Meadow offers you easy access to the lush, peaceful English countryside and a number of historic towns and castles for a peaceful glamping holiday.
With its six ensuite glamping pods, four of which have their own private hot tubs, this is the perfect spot for a relaxing break. You can even book a massage at the onsite Beauty Barn to amp up the luxury!
Penbugle Organic Farm sits in beautiful Cornwall. It's within a fifteen minute drive of the beach as well as the charming market town of Liskead and the seaside resort town of Looe. This is the perfect destination for those wanting to experience the Cornish way of life, strolling through the harbour and narrow streets of picturesque small towns, doing some window shopping and enjoying cream teas and Cornish pasties.
This site offers eight glamping pods nestled among the hens, cows and sheep who call the farm home. Each cabin has access to its own private toilet and shower facilities. The site was also a finalist in the 2019/2020 Cornwall Tourism Awards!
Thinking of glamping in Northern Ireland? You can't do much better than Causeway Coast Wigwams®. Located on the iconic Causeway Coast, this site is just a five minute drive from Giant's Causeway. The Causeway Coast is a UNESCO World Heritage site, and offers plenty of opportunities for experiencing culture, sandy beaches, road trips, rugged cliffs, green glens, and much more.
There are six Wigwam® cabins onsite, including ones with running water. You'll also find an onsite shop, games room, and playpark here, perfect for a family holiday.