10 Great Christmas Gift Ideas For Campers & Hikers
It's beginning to look a lot like Christmas! It's a joyous time of the year that can quickly turn stressful as you start to think of what to give to your loved ones and just how much it'll all cost you. But not to worry - if there's a special someone in your life who just so happens to love the great outdoors, we've got you covered with these ten gift ideas!
When it comes to gifts, we believe in buying a high-quality product or experience related to an activity the receiver loves that they might not think about investing in themselves as it's more of a special treat. This way, every time they use their gift, they'll think of you. Without further ado, here are ten Christmas gift ideas for the campers and hikers in your life.
1. Stone notebook
If your friend or loved one enjoys keeping a diary, drawing or doing anything else that requires pen and paper, they'll love one of these ingenious, eco-friendly stone notebooks. Yep, you read that right: these stunning notebooks are made with recycled stone rather than paper and save up to 109 kg of CO2 when compared to a traditional notebook!
They're also water and smear-resistant and the pages don't tear, meaning you can confidently chuck one of these in the bag as you head out even if there are rain clouds on the horizon.
- from £22 from A Good Company
2. High-quality thermos
Whether you're hitting the trail or sitting by the campfire, nothing beats a nice hot drink or mug of soup when it's chilly out. This double-walled thermos holds almost a litre of your favourite drink, keeping its contents hot for up to 22 hours. It' also backed by a lifelong guarantee, meaning your gift receiver will likely never have to replace it!
- £36.95 from Klean Kanteen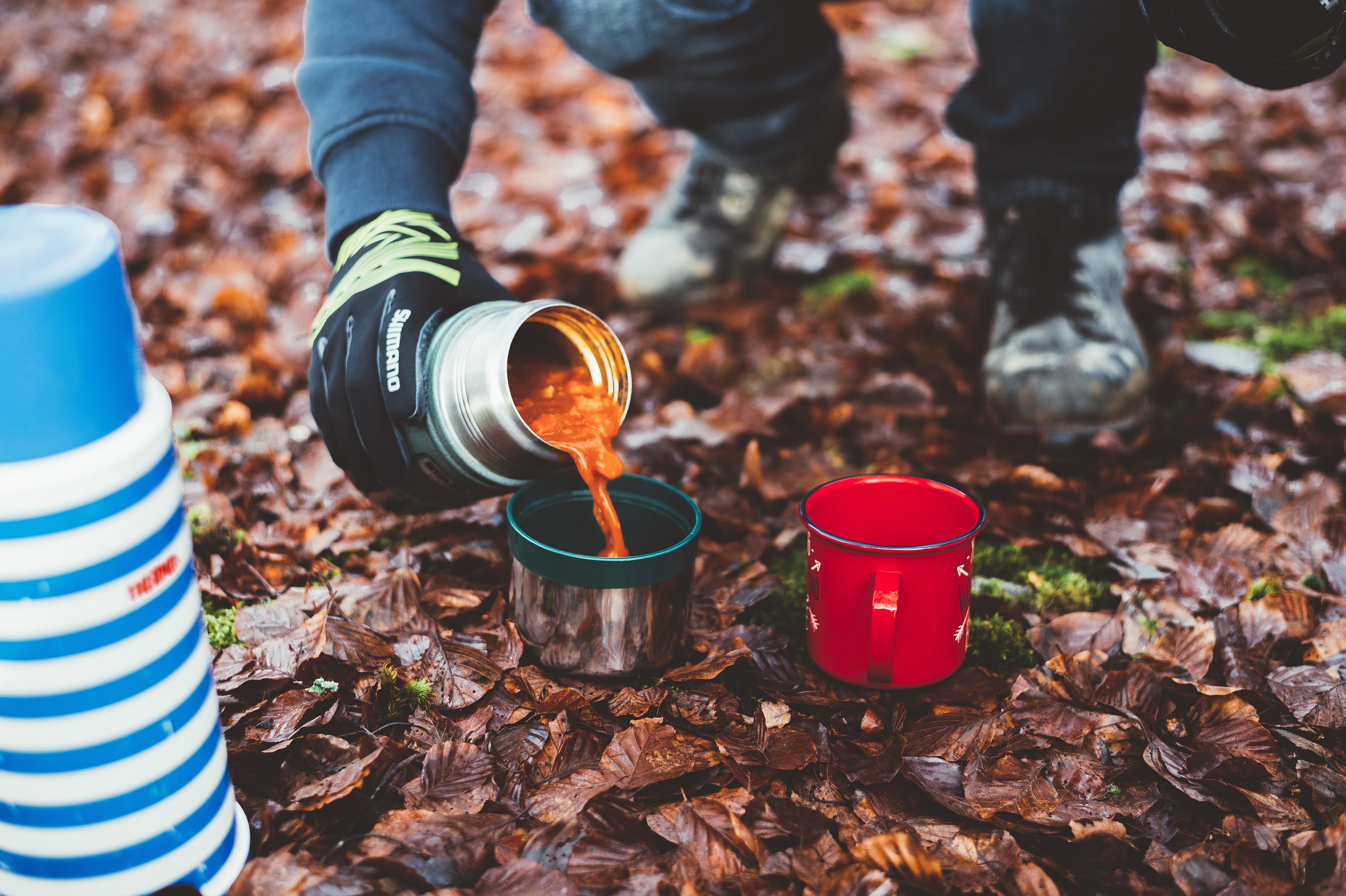 3. Picnic basket
On those rare days when the weather is warm and the skies are clear, one of the best ways to enjoy this lucky occurrence is with a luxurious picnic. This cute and classic picnic basket for two comes with everything you need for dining al fresco in style: a waterproof tartan blanket, cutlery, plates, wine glasses and a chopping board, all packed inside a timeless wicker basket. It would make an especially lovely gift for newlyweds!
- £32.99 from VonShef
4. GPS device
A handheld GPS device makes for a highly useful gift for hikers. It picks signal from satellites circling above the earth, allowing you to pinpoint your location with an accuracy of 10-20 metres. It can then show that location on a map and help you navigate a preplanned route.
This compact GPS device works on AA batteries and one set of batteries gives you 25 hours of adventure time. It's also fantastic for geocaching! Go eco-friendly by adding rechargeable batteries into Santa's bag to go along with it.
- £99.99 from Garmin
5. Camping hammock
Whether it's for just lounging around the campsite or trying out wild camping without a tent, a lightweight hammock makes for a great addition to an avid camper's kit. This hammock weighs just 620g excluding the suspension kit and spreader poles and includes a midge-proof mosquito net to help you sleep peacefully.
- £99 from DD Hammocks
6. Den kit for kids
This adorable kit from the National Trust for making a den is sure to keep kids entertained on your next camping holiday or just on a summer's day in the back garden. It gives kids their own little space where they can let their imagination run wild while they connect with nature. The kit includes a waterproof tarp, a groundsheet, pegs, wooden mallet and a cute floral fleece blanket to cuddle up with - all packed in a stylish canvas bag.
- £40 from The National Trust
7. Waterproof socks
Socks for Christmas - some people love the concept, while others might roll their eyes at this seemingly boring utilitarian gift. But any outdoorsman or woman would be ecstatic to receive a pair of these waterproof socks to add to their camping gear. After all, few things have the ability to (literally) dampen the mood on a camping trip as quickly as chilly toes.
With a merino wool lining, footbed padding and elastic support, these socks are an all-weather hiking favourite with over 100 reviews.
- £30 from Sealskinz
8. Personalised camping mug
An enamel mug is a timeless classic that is durable and lightweight, making it the perfect camping companion. For an extra special touch, go for a personalised enamel mug like this one with a cute forest illustration and your gift receiver's name. Add a few bags of their favourite tea or a luxury hot chocolate mix into the gift box so they can start enjoying their gift right away.
- £14.99 from Not On The High Street
9. Dog water bottle
You didn't think we'd forget Rover from our Christmas gift list? For those who enjoy hiking or camping with a dog, this water bottle that doubles as a bowl is a handy addition to the bag, allowing your pooch to rehydrate on the go.
- £14.99 from Mountain Dog
10. A comfy camping gift card
For a truly special gift, treat your loved one to a camping gift card with Wigwam® Holidays. Our cosy camping pods stay warm all year round thanks to great insulation and heating, so you can add a magical winter glamping adventure to your 2020 bucket list! An immaterial experience gift is great for basically anyone, including those who say they don't want a gift because they say they have enough "stuff" - after all, what's a better gift than precious holiday memories?
You can buy a gift voucher from Wigwam® Holidays for basically any amount you want - see more details and buy your gift card by clicking the link below.