Your Guide To Delicious Vegan Campsite Cooking
More and more people are opting for a plant-based diet, citing animal welfare and well as their health and concern for the environment for their choice to ditch animal products. And an even greater number of people are taking steps to reduce their meat consumption for many of the same reasons. Whichever camp you might belong to, going on a camping trip doesn't mean you have to sit in your tent or camping pod alone eating dry granola while your friends or family roast sausages over the campfire, having a great time.

As November is World Vegan Month, we've compiled some mouth-watering veggie recipes below to whip out on your next adventure in the great outdoors. So put down that bland granola and pack your bags full of these delicious plant-based ingredients instead! As a bonus, we've also included some tips from choosing vegan camping gear for a fully cruelty-free camping adventure.
Breakfast - Overnight oats
Overnight oats make for a wonderfully easy and versatile breakfast. You can prep single portions in just a few minutes on your campsite, adding your favourite plant-based milk like soy, almond or coconut as well as any fruit you want into your oats at night to be enjoyed the next morning.

The recipe below can easily be changed to include your favourite flavours - we've gone for the classic peanut butter and chocolate because it's indulgent, yet healthy and packed with protein. Other yummy alternatives could include adding some fresh or frozen berries, apple and cinnamon or shredded coconut to your oats.

Ingredients:

½ cup oats
½ cup plant-based milk of your choice
½ banana
1 heaped tablespoon of peanut butter
1 tablespoon cocoa powder
1-2 teaspoon chia seeds (optional)
1 teaspoon sweetener of your choice (optional)

Method:

1. In a mason jar, roughly mash half a banana with a fork - this will sweeten your oats. Add peanut butter and milk to the jar and mix to incorporate.
2. Add your oats and cocoa powder to the jar and mix well. If you'd like some additional sweetness, add a little maple syrup or sugar to your oats. Add some chia seeds to the mix too if you want - they're packed with nutrition and make for a more pudding-like texture.
3. Put a lid on your oats and store in a cooler overnight. Your overnight oats are best enjoyed in the first 24 hours, though they'll keep 2-3 days in a fridge.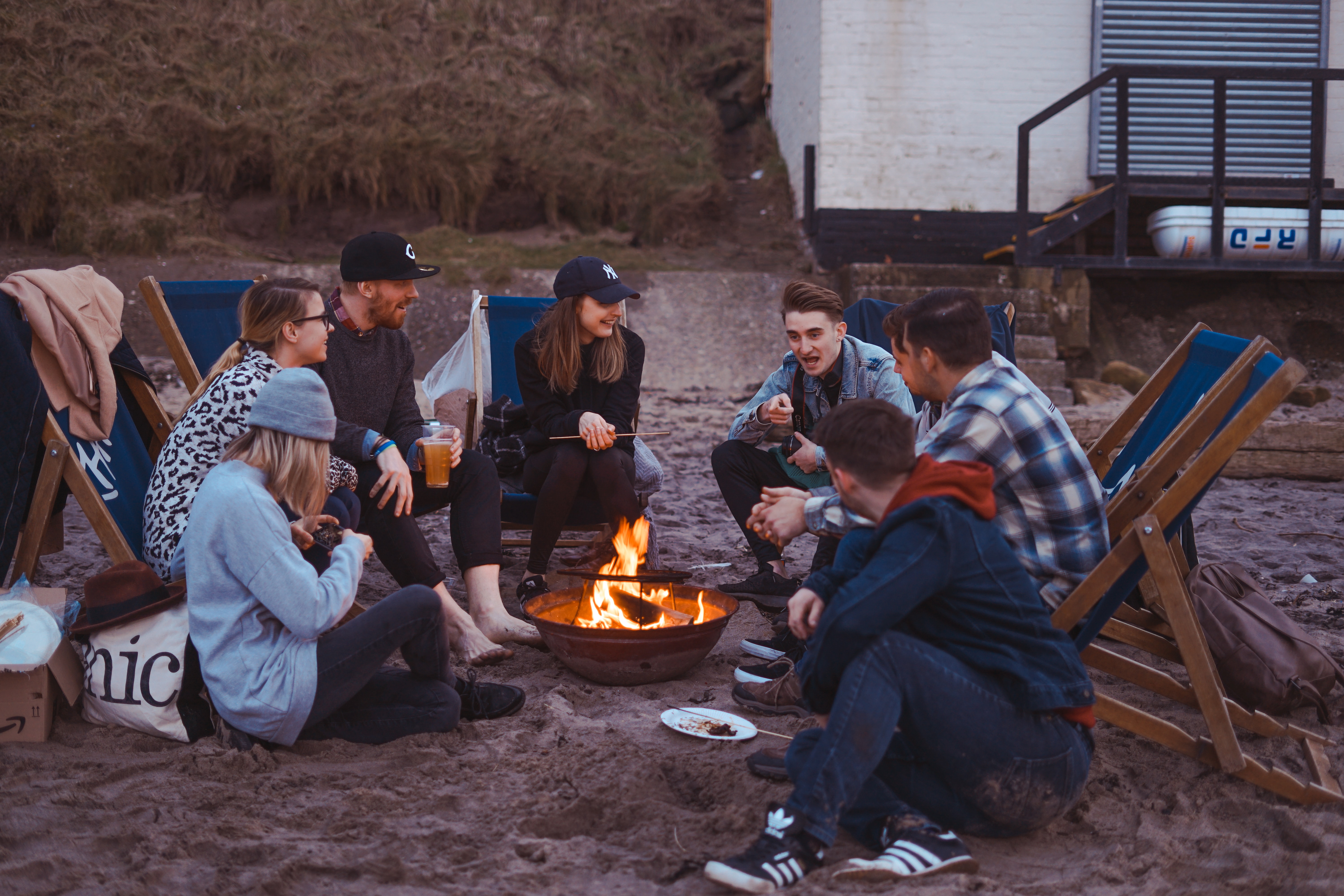 Lunch - chickpea "tuna" sandwiches
These sandwiches are the perfect companion to a good book by the campfire or a vigorous hike. They take their inspiration from the classic tuna sandwich but swap the fish out for chickpeas for a lunch that packs a protein punch. This recipe makes three sandwiches and uses vegan mayo - our favourite is this one by the brand Follow Your Heart. However, you could swap this out for mashed avocado, hummus or tahini for a slightly different but equally yummy sandwich.

Ingredients:

1 can of chickpeas, drained and rinsed
⅓ cup vegan mayo
2 celery stalks, chopped
½ small red onion, chopped
Lemon juice to taste
Salt and pepper to taste
6 slices of your favourite bread

Method:

1. In a bowl, roughly mash chickpeas with the back of a fork until you've reached a consistency you like.
2. Add the rest of the ingredients, minus the bread, and mix to combine. Scoop up the mixture onto bread and enjoy!
Dinner - Vegan campfire nachos
Salty, crunchy, creamy and spicy all come together in this perfectly decadent dish. Using a Dutch oven or a cast-iron skillet, you can easily prepare nachos over the campfire with some simple ingredients. Or, if you have to travel light, even a foil pack will do: place ingredients on two layers of heavy-duty tin foil, cover food with two additional layers and crimp edges together to secure. Serve these nachos on their own or on the side of a delicious veggie burger or hotdog.

This recipe relies heavily on canned goods for easy campsite cooking. Shredded vegan cheese can now be found in most bigger supermarkets, but you might want to purchase this before heading out for your trip in case the shop nearest to your campsite doesn't have any.

Ingredients:

1 bag of salted tortilla chips
1 bag of shredded vegan cheese (example)
1 can of red kidney beans in chilli sauce (example)
1 avocado, diced
1 red onion, roughly chopped
1 lime, cut into wedges (optional)
Dried and crushed chillies to taste (optional)
Oil for greasing your pan

Method:

1. Lightly oil the bottom of your Dutch oven or cast-iron skillet to prevent food from sticking.
2. For the first layer, spread about half of the tortilla chips on the bottom of the pan, followed by half of the beans, some red onion and vegan cheese. If the sauce from your beans isn't spicy enough to your liking, add some crushed chillies as well.
3. Top the first layer with the remainder of the chips followed by the rest of your beans, some red onion and vegan cheese. Cover loosely with a lid and cook over the campfire on a metal grill for 5-10 minutes until the cheese has melted.
4. Top with diced avocado, more red onion and lime juice to taste.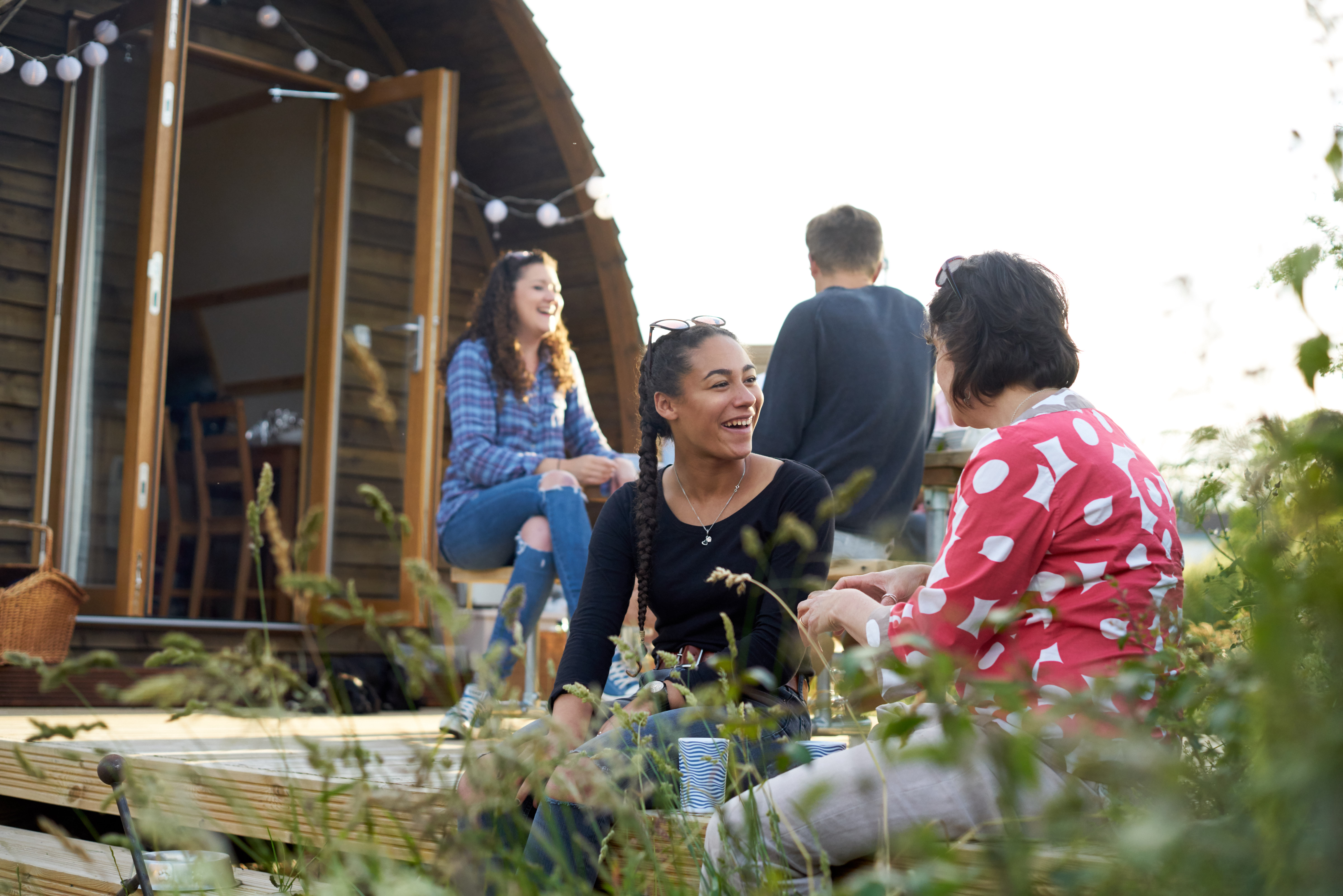 Vegan camping tips
For strict vegans, using materials like leather, silk, wool and down is a no-no, but luckily there are plenty of alternatives for these. We love these carbon-neutral, ethically made vegan hiking boots and this warm, waterproof jacket partially made from recycled materials. When it comes to sleeping bags, you should opt for synthetic materials rather than down. The good thing is, synthetic sleeping bags are cheaper, nonallergenic, insulate you even if they get wet and dry quickly!

As for camping activities, instead of fishing, why not try some bird watching or wildlife photography? And when you're sitting around the campfire, you can roast these gelatine-free marshmallows - they're also delicious in hot chocolate. You could also combine them with some Digestive biscuits and dark chocolate for delicious s'mores.

Whether you're vegan, vegetarian, flexitarian or a meat-eater, a good camping trip is all about spending quality time with people whose company you enjoy in beautiful natural surroundings. With 80+ glamping sites across the UK, it's easy to find your perfect staycation destination with Wigwam® Holidays. For inspiration for your next outdoor adventure, click the link below.