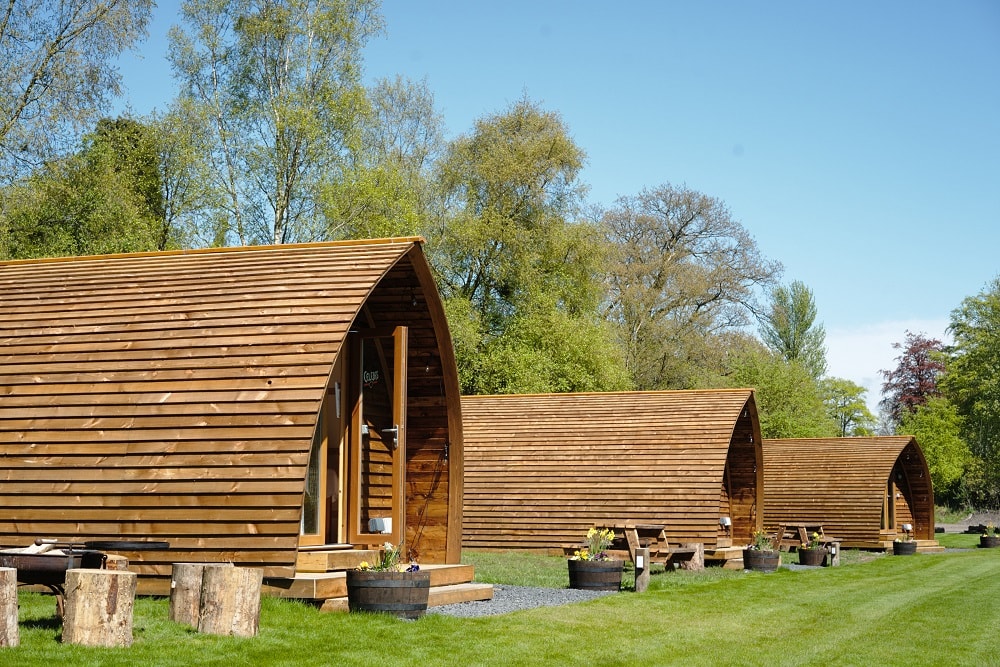 What are the best websites for glamping?
Hands up those fed up with the same old family holiday options. Why not ditch the often-underwhelming experience of hotel or B&B and try something more original like glamorous camping? When you see the range of exciting possibilities it'll kick less imaginative choices for your next vacation into touch!
When glamping first started it's fair to say it was only just a little out of the ordinary and more convenient for those wanting a holiday in the great outdoors but now it's become extra-ordinary! The individuality of each site is all part of the charm - it's whatever tickles your family's fancy. Affordable luxury served up under starry skies in some of the most inspiring locations can be yours for the taking!
So how will you find this often quirky off-the-beaten-track accommodation? For starters here's a 'heads up' on some great websites to whet your appetite for this type of a break and get you planning your getaway with a difference!
In the UK you'll find you can stay in everything from yurts to vintage vehicles, geo-domes, tree-houses, shepherd's huts, restored railway carriages, eco-pods, houseboats and gypsy caravans on websites like glampinghub.com.
The lap of glamping luxury comes in many forms. A deluxe 2-story tent with four-poster bed, a Yurt with lavish reindeer and sheepskin throws and a quirky Scandinavian log cabin with its own sauna are amongst the many choices competing for your attention. There are even glamping cabins underground or tents in trees on offer. Canopy and Stars is another website worth browsing for a glimpse of glamping variety.
Whether it's a converted vintage horsebox or a space-age pod with rotating bed and star gazing platform – the sheer choice available on such websites illustrates the explosion of interest in this kind of trip away as people get bored with the same old same old!
The 'new normal'
Forget whatever 'normal' holidays used to look like. This is the 'new normal' for adventure hungry families seeking a unique memory-making time together. Perhaps the places you've stayed in the past were just a base, a means to an end. Now your accommodation can be as inspiring as the location and part of what makes your experience extra special and all at a family friendly price.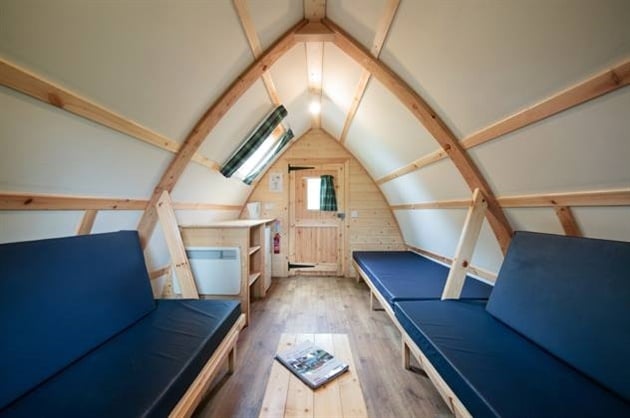 These are often exquisite locations where hotels and guesthouses could never be built. Rustic beds fashioned out of tree trunks, hand crafted kitchens, multi-level living spaces, high up hideaways – the choice is huge and growing all the time. There are also sites which cater for larger groups if you want to combine your holiday with another family or friends and share the costs. Booking this type of break is so easy and just a click of the mouse away on one of the many websites out there.
If you'd rather do your glamping in the sun or explore further afield, you'll find websites to connect you with many fascinating opportunities outside the UK. goglamping.net and coolcamping.com are good places to start looking for sites abroad.
There are so many exotic choices overseas it'll make you giddy. From Tipis in the Pyrenees to Igloos in Austria or a suspended Flying Saucer in Sweden complete with electric ladder to beam the family up with! Tourism businesses are now falling over themselves to provide un-traditional places to stay to capitalise on the growing appetite for something distinctly different.
Do your homework
It's worth doing some homework though if you're opting for this kind of break abroad. Find out what written or unwritten rules there might be about what's considered appropriate or even illegal in the country of your choice when it comes to roaming in open spaces, acceptable behaviour and the rules of the road for motorists.
There's no doubt that glamping has opened up a whole new world of possibilities and has thrived even when other forms of tourism have dipped. It's a chance to be slap bang in the middle of stunning wide-open spaces in imaginative designer comfort which won't cost the earth.
We've all been captivated at the sight of tiny houses on programmes like Grand Designs and Amazing Spaces so now's the chance as a family to sample a cute and compact 'home from home' as a glamourous camping experience.
Of course it's likely to work out a 'tad' cheaper at home because of the extra costs involved in leaving our shores and if it's your first foray into glamping as a family you might want to start with a staycation to keep things simple.
The biggest challenge for anyone trying to find the right glamping site is the overwhelming number of choices available. One location might offer unique accommodation but only have communal cooking and toilet facilities. Another site might boast slightly less impressive accommodation but with private kitchen, en-suite bathroom and hot tub thrown in.
Since it's not always possible to compare like with like you may end up making a list of the pros and cons of your favourites to help you decide or worse still not make a decision at all! Even when you do you won't really know until you get there whether all that glittered turns out to be gold.
At Wigwam Holidays we offer a reliable quality experience you can bank on in our stylish, luxury wooden pods – all that varies is the bespoke backdrop you choose for your stay. You'll find our website has a huge range of sites to inspire you and give the peace of mind that comes from booking with a trusted Brand which does exactly what it says on the tin! No worrying that it might not turn out to be as good as it looked online.
If you love your Wigwam Holidays experience (and we're sure you will!) it's good to know that it can be replicated in any of our 80 stunning UK locations in the future. Your only problem will be deciding which of our amazing sites to visit next!