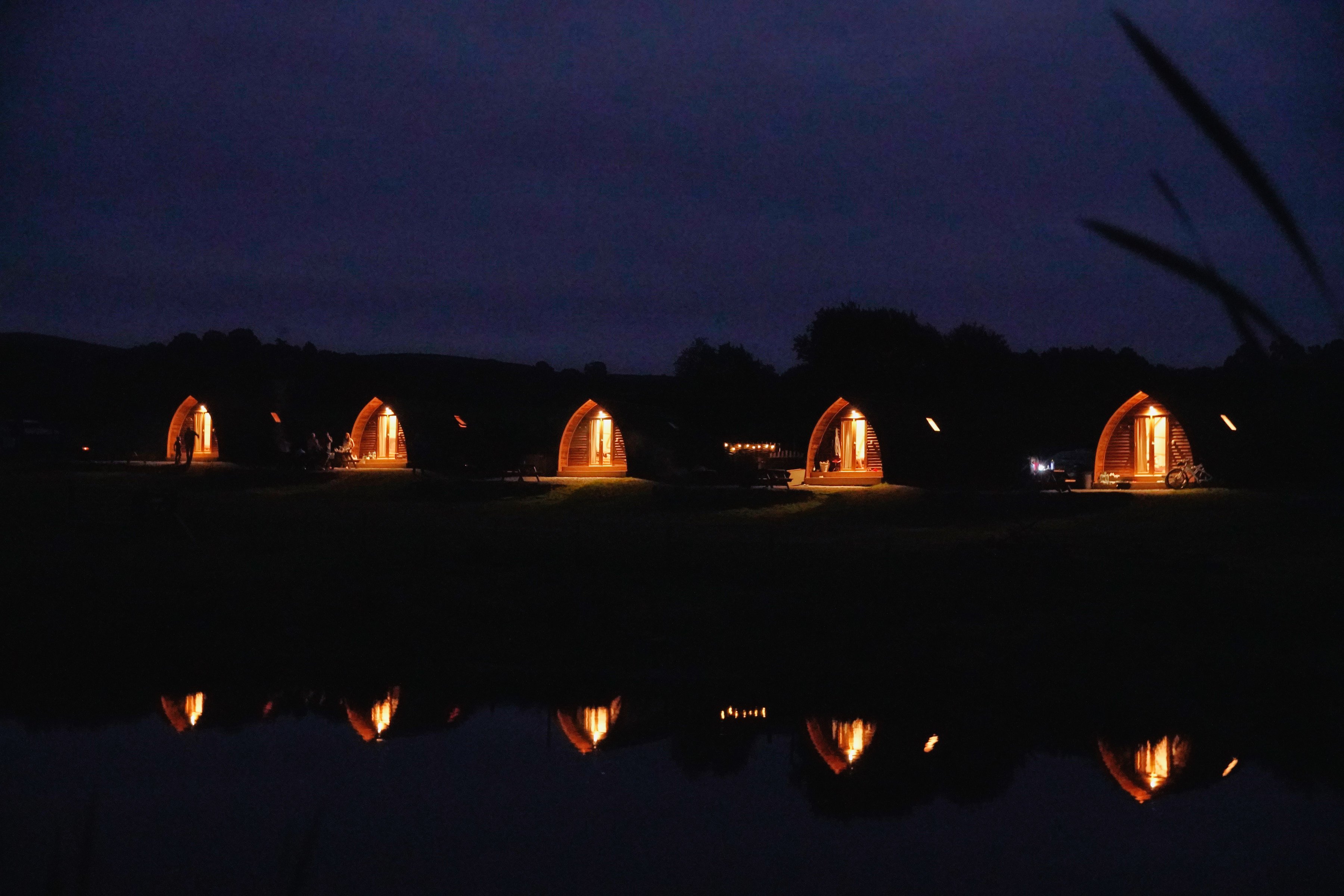 Top 10 tips for glamping in the Autumn
Don't miss out on autumn's glory — 10 tips for glamping in Autumn
As sad as it is to wave goodbye to summer, autumn brings out the best of the UK countryside: rosy colours of falling leaves and ripening berries, brisk walks and crisp mornings when your breath hangs in the air. After a typically British summer of crowded beaches, frantic travel plans and dodging showers, anyone would welcome the chance to relax and soak in some seasonal splendour. Rather than retreating indoors, autumn is a great time to wrap up warm, fill your flask with a hot drink and enjoy outdoor spaces at their most dazzling. Of course, with the first frost arriving, glamping offers a somewhat comfier alternative to a tent. A Wigwam® Cabin is a great base for adventure in the fresh air while knowing that you can come back to the comforts you need to enjoy your time outdoors. Read on for our favourite tips for glamping in autumn.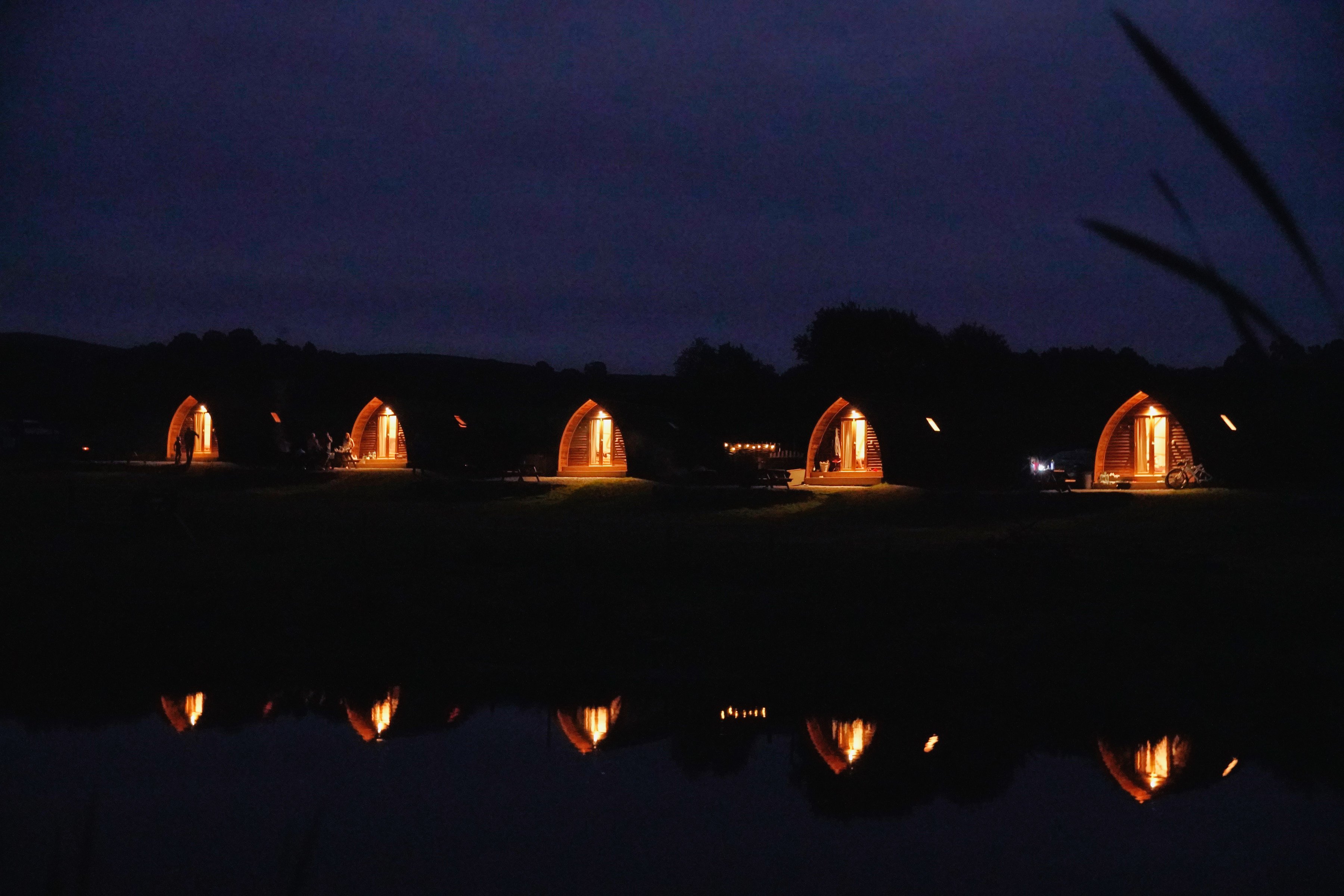 1. Pack your walking boots
Granted, autumn isn't going to be as warm as summer! Daytime activities to put a glow in your cheeks are just the ticket, and we all know that a good walk is the best way to experience autumn colours and sunshine. The summer crowds have evaporated, and it's a little easier to find your own corner of tranquility in the great outdoors. After a brisk day out it's nice to know that you have a cosy, well-heated space to come back to to rest tired legs.
2. Outdoor breakfast
Al fresco dining doesn't have to end with the summer holidays — with a few changes it can add some welcome warmth to an autumn adventure. You might associate a glowing fire with dark evenings, but in the mornings they're a perfect way to add a little warmth to start your day. Pop a kettle on while you cook breakfast and enjoy the late sunrise.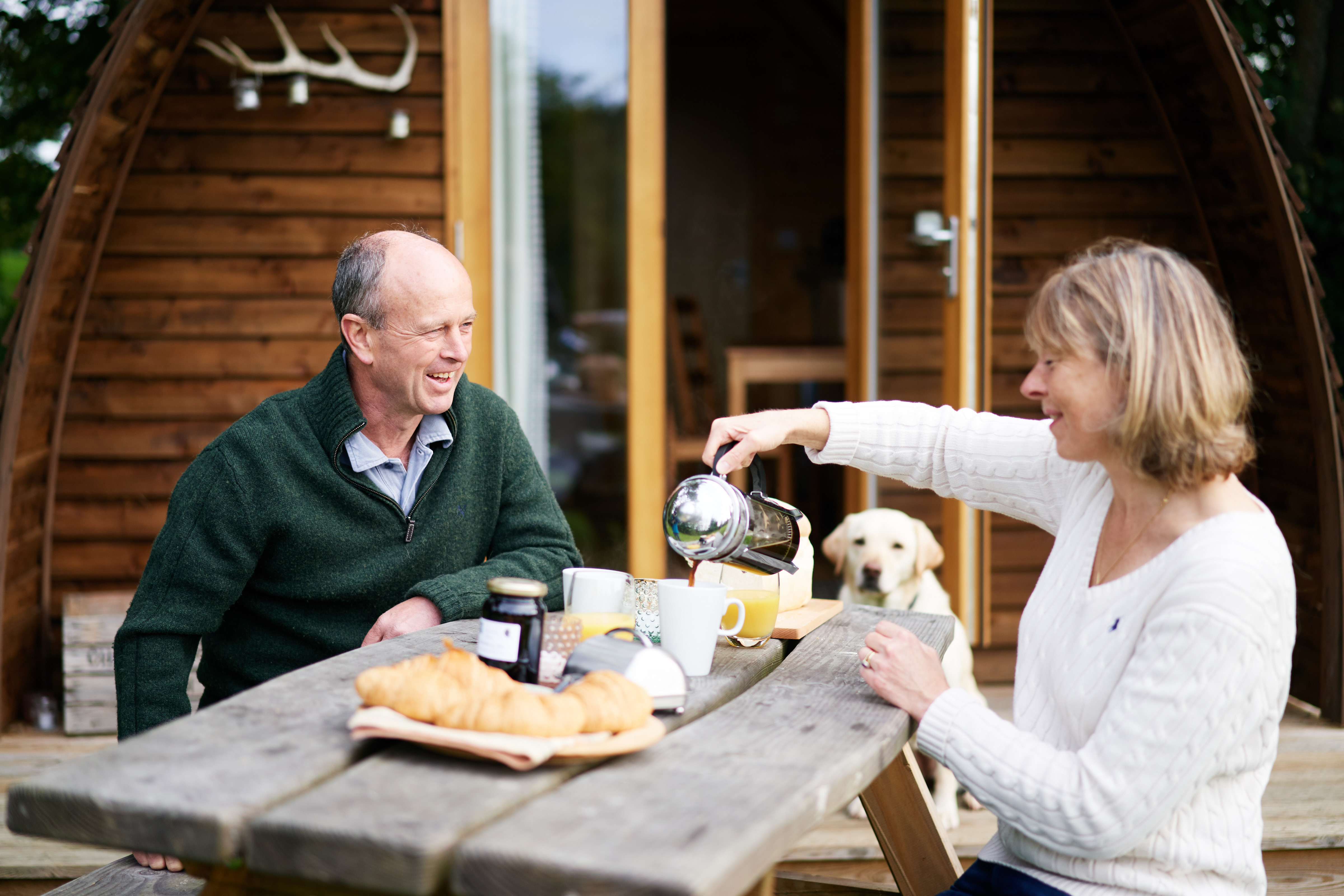 3. Cosy woollen socks
Socks, socks, socks! Rummage in your drawers and bring your best socks out of hibernation. Warm feet are happy feet, and the key to making your autumn glamping adventure lies in insulating, cosy layers. Wet socks will put a real damper on your day (pun intended), so make sure to have your warmest spare pairs to hand. Pull them up, roll them down over your wellies or tuck your jeans into them — whatever look you go for, your feet will thank you.
4. Don't forget the camera!
Autumn colours add a seasonal twist to your favourite countryside scenery — don't forget to bring a camera to capture the greens, golds and reds of the seasonal transformation. Sunrise and sunset are at just the right times to grab a snap while having your morning coffee or from the dinner table. When you're glamping that scenery is never far away, so you'll be all set to come home with photos to amaze your friends..
5. Hot drinks
With the days getting a little chillier, a hot drink between your hands offers the perfect bit of comfort. There's no such thing as the wrong time for a warming cup of tea or coffee while you enjoy the outdoors. When darkness sets in, hot chocolate and marshmallows are a surefire way to keep the kids happy, and perhaps the adults too, if they've been well behaved!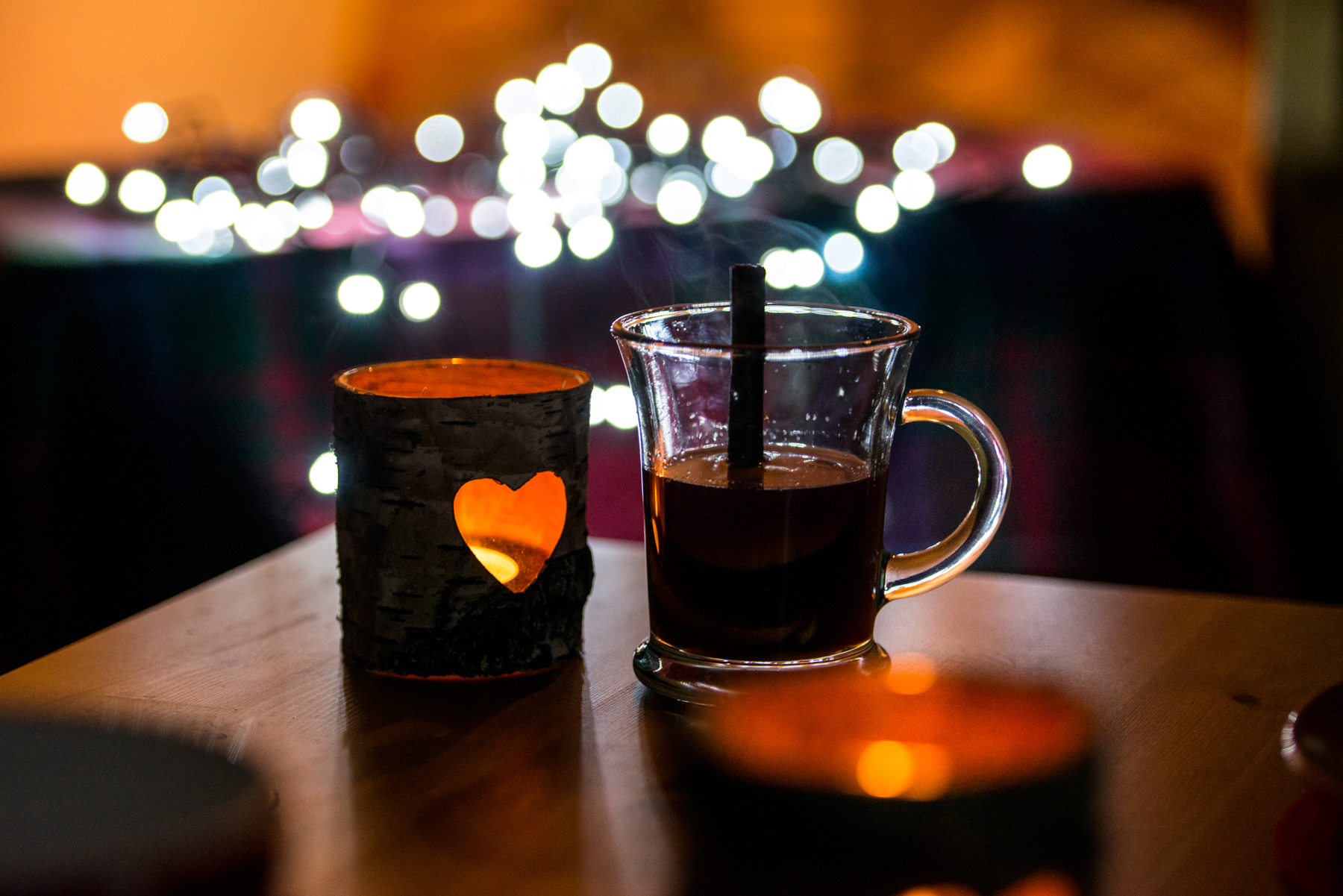 6. Blanket forts
Is there anything cosier than snuggling up beneath a blanket with the aforementioned hot drink? With the onset of longer autumn nights, you might want to sit outside on a starry night to watch the Milky Way spin by. Alternatively, if the kids are feeling energetic you might find that a Wigwam® Cabin is the ideal place for a blanket fort!
7. Seasonal Harvests
Wild food abounds in autumn — harvest festival isn't in September for nothing — so a little foraging is the perfect autumn glamping activity to add some locally-sourced flavour to the dinner table! Blackberry bushes are easily spotted, while gooseberries and redcurrants can also be found earlier in the season. A game of conkers is great low-tech entertainment for those who can't put their phone down, and as Halloween approaches you might want to go and haunt the pumpkin patch...
8. Bring out the Board Games
There's no need to wait for Christmas to get out the Monopoly. Getting away from the hustle and bustle of life in a cosy cabin is a great chance to catch up on our most important relationships. If the weather isn't playing nicely, a lazy afternoon indoors, some games and the people you love might be all you need.
9. Cooking over the fire
Bring some warmth to your cooking and to your hands with an evening around the fire. An autumn glamping trip wouldn't be complete without an open fire and marshmallows, but baked potatoes and smores are all classic, warming food for an autumn evening. After dinner, gather round the fire, watch the flames and breathe in the crisp autumn air while using the dark skies to do a little stargazing.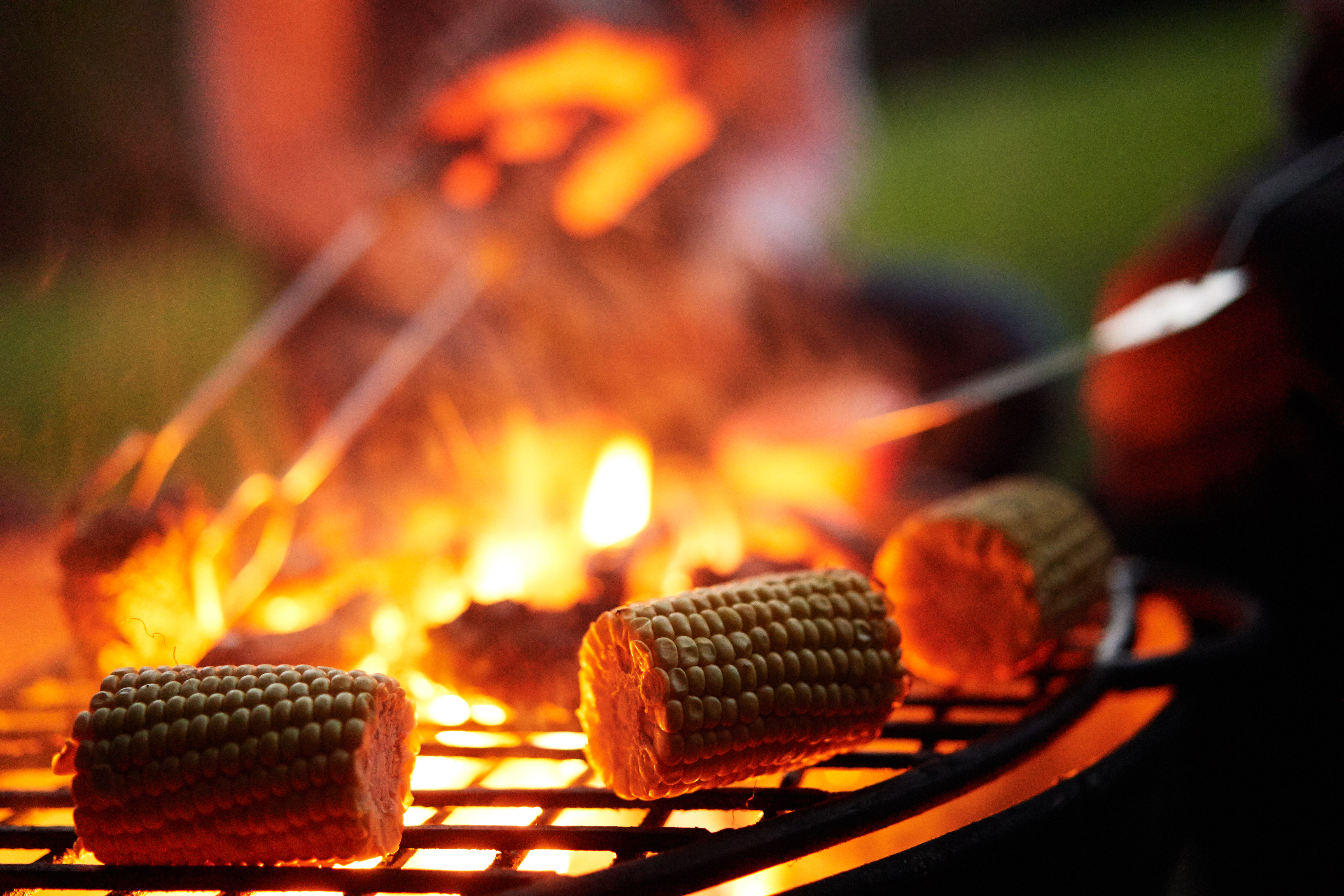 10. Switch off
In autumn, Mother Nature is tuning out and switching off as summer comes to an end and winter beckons. You might not be planning to hibernate, but it is an opportunity to take some restorative time out. Ditch the tech, embrace the fresh air and spend quality time with the people most important to you. A taste of the simple life does wonders when life is getting under your feet, and an autumn break offers an escape from the crowds and some welcome 'you' time.
Don't think that your outdoor plans have to go into storage for the cooler months. With a few seasonal tweaks (have you packed those extra socks?) autumn becomes one of the best times of year for a relaxing rural break without the hassles of camping. Feeling inspired? Visit Wigwam Holidays to see availability and pricing, or to book your autumn glamping adventure today!