The Best Things To Do On A Camping Trip In The Midlands
Like the name of the area suggests, the Midlands are smack-dab in the middle of England. It consists of large and diverse counties including Worcestershire, Warwickshire, Leicestershire, and Nottinghamshire just to name a few. With so many different counties, each with its own local colour and rich history, the Midlands is a fabulous destination for a camping or glamping holiday.
With this in mind, we've put together a guide to some of the best things to do on your staycation in the Midlands. These range from outdoor exploits to day trip destinations and fun for the whole family. Without further ado, here's your Midlands glamping itinerary!
Outdoor activities and hiking in the Midlands
There's no shortage of great hiking trails in the Midlands. Shropshire Hills AONB is an area notable for rolling farmland, river valleys and calming woodlands, making it a popular destination for outdoor enthusiasts ranging from walkers to bikers to artists. This walk is great for getting some elevation and seeing the wider area: you start at the Shropshire Hills Discovery Centre, go through beautiful forest and climb up an iron age hill fort. You could also try geocaching, archery or horse riding for a different way to experience the area.
The Peak District National Park is another great hiking destination, with widely varying scenery from dramatic high moorlands and dales to peaceful valleys. You can take on a section of the Pennine Way National Trail or, for something a little less challenging, opt for a shorter hike like this one through Derwent Valley. It takes you through farmland and past a reservoir before finishing atop high moorland with fabulous views. For those looking for something adrenaline-pumping, caving is also a great option.
Wyre Forest National Nature Reserve is a popular outdoor destination for the whole family. The area offers walking and cycling trails as well as horseriding. The nature reserve is also home to the exciting Go Ape Tree Top Adventure, a thrilling attraction filled with wobbly bridges and high-up zip wires that's sure to please campers of all ages.
The Lincolnshire Wolds AONB is a gorgeously unspoilt corner of the Midlands, with cows and sheep leisurely grazing among the green, rolling hills, sites of archaeological interest and fascinating geology. This walk in Binbrook takes you through grassy valleys and clear hilltops, with plenty of wildlife and historic sites along the way.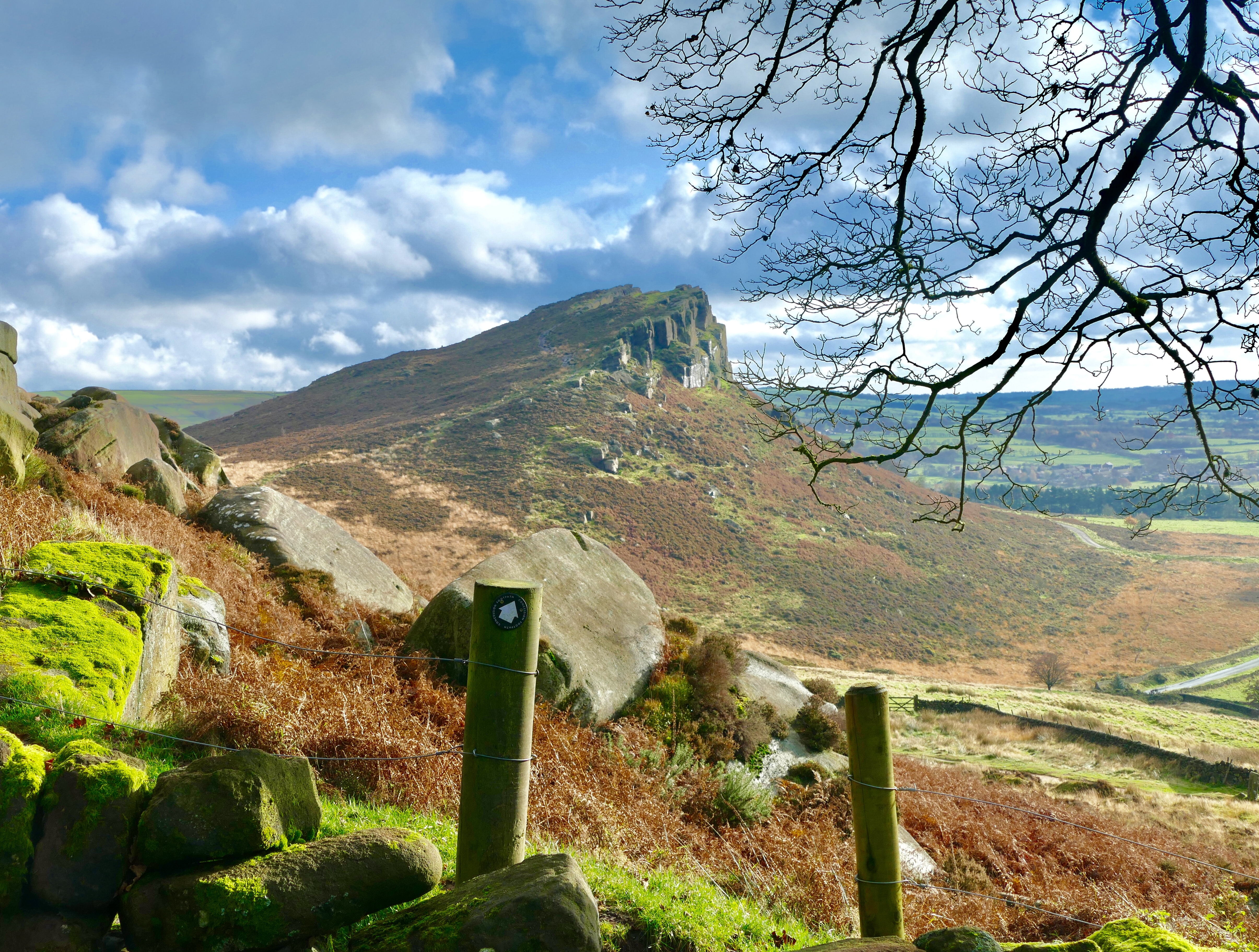 Hen Cloud, Peak District
The best towns for day trips
There are plenty of towns and cities in the Midlands well worth a day trip if you fancy a change of scenery. These range from large industrial cities to charming small towns packed with listed buildings and Victorian gardens.
The largest city in the area is Birmingham, the UK's second city with a fascinating industrial heritage, amazing food and a youthful, arty vibe. Visit some of the city's museums, like the industrial era Coffin Works and do some window shopping at the iconic Bullring shopping centre. At dinner time, take your pick between trendy street food spots and posh Michelin restaurants - the city has the second-largest amount of these in the UK after London!
The clue to Leamington Spa's past is in the name: back in the 19th century, this small Warwickshire town was a popular destination for Victorians looking to experience the health benefits of its natural springs. These days, this posh and picturesque town is known as one of the best places to live in the UK. Visitors can get a glimpse of this by idling the day away at the town's gorgeous parks and gardens and the town's art gallery and museum.
Coventry is another Midlands city that played a large role in the industrial era, but really, Coventry has been culturally significant since the middle ages. This is where Lady Godiva rode through town naked and a young William Shakespeare was inspired by the plays the town put on. Visit Coventry Cathedral, badly damaged during the second world war and admire the art at the stunning medieval St Mary's Guildhall. You could also go see a show at the Warwick Arts Centre - the second largest arts complex in the UK!
Shrewsbury is a beautifully-preserved market town with a medieval feel near the Welsh border. It's home to an 11-century castle and a number of beautiful churches and other ancient buildings. This makes the town a great destination for anyone who appreciates history or beautiful architecture. Shrewsbury is a popular tourist destination, yet it has an authentic and charming atmosphere making for great holiday photos.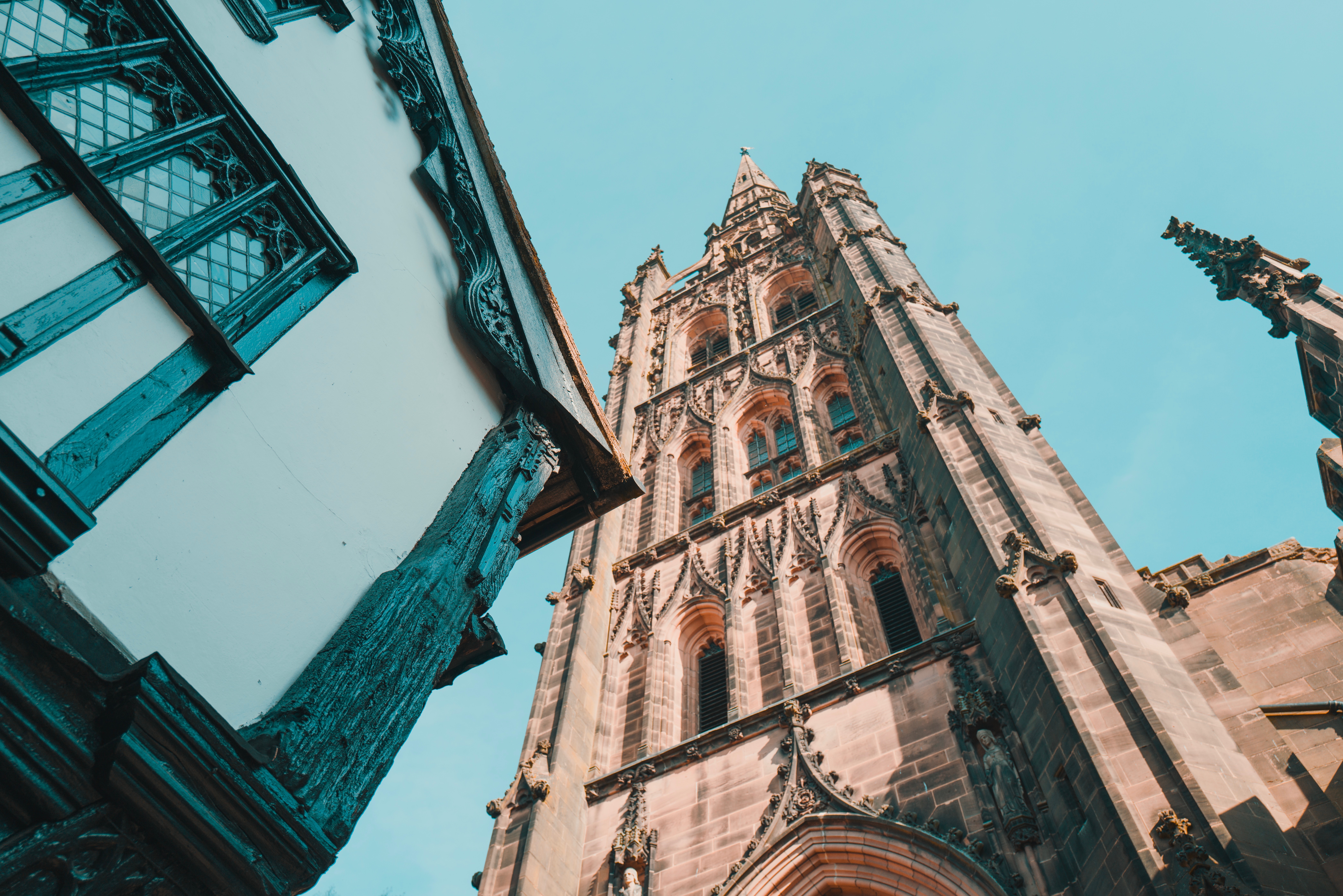 Coventry Cathedral
Try something new - but don't forget to relax, too!
Your holiday is the perfect chance to get out of your comfort zone and try some new experiences, and the Midlands offer plenty of those. For example, you could go on a yummy chocolate adventure in Birmingham's Cadbury World, go rock climbing at Wolverhampton's Wolf Mountain Activity Centre or try your hand at clay shooting at Avalance Adventures in Leicestershire.
But don't forget to leave some time on your camping or glamping holiday for simple relaxation as well! After all, some physical distance from the grind of your everyday life is the perfect opportunity to recharge and get
some mental clarity. You can find this by simply enjoying life on and around your campsite, dining al fresco, spending quality time with loved ones around the campfire and playing with your kids.
So on top of all the camping activities you plan on taking on, don't forget to stop and soak in the fresh air and the beautiful scenery of the Midlands, too. You'll be thankful to have done so and return back home refreshed. Then it's time to start planning your next staycation, maybe exploring another beautiful part of the UK…
Go glamping in the Midlands with Wigwam® Holidays
If this article has convinced you to make the Midlands your next staycation destination, the next step is to figure out your accommodation. Our timber-clad camping pods are insulated and warm, making them perfect for cosy camping all year round. This way, you get the best of both worlds: the comfort of a hotel or inn and the gorgeous natural setting of a camping site.
With a variety of sites offering easy access to popular outdoor destinations and towns, planning your Midlands glamping break is easy with Wigwam® Holidays. Browse our glamping sites in the region by clicking the link below!