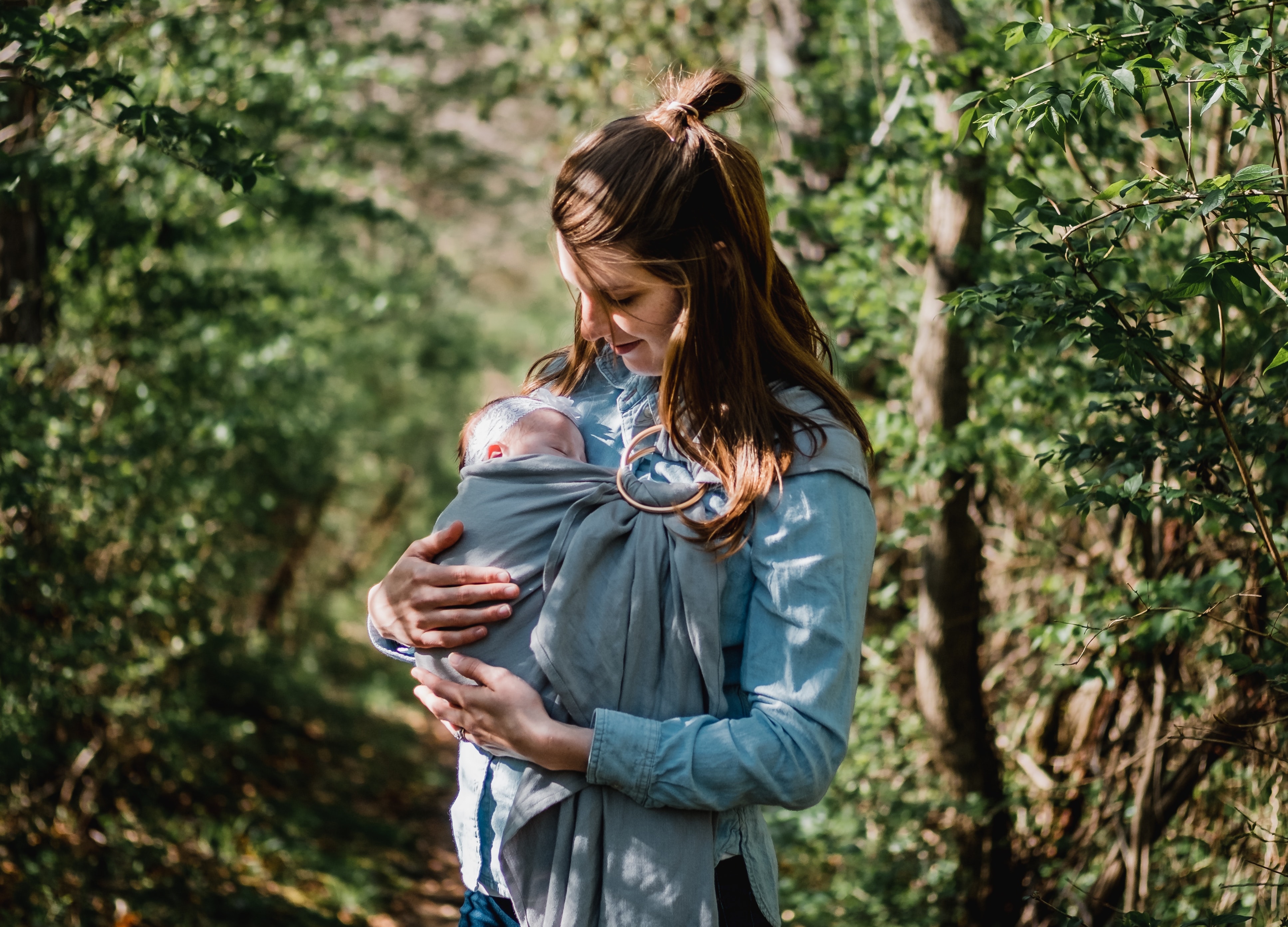 How To Go Camping With A Baby - It's Easier Than You Think
For some parents, the thought of getting away for a glamping break with their new baby is the stuff of nightmares. For others, it's a big, but necessary step for getting the little one accustomed to family holidays and the joys of the great outdoors.
However you look at it, there's a lot of great reasons for taking a break from your everyday life and enjoying time together as a new family unit. Having a baby shouldn't stop you from enjoying the holidays you love. That being said, there's a lot to think about before you go. Don't let that put you off! Read on for our top tips and practical advice to make your life easier when you're itching to get pitching with baby in tow.
What age should you take a baby camping?
The great thing about holidays in nature is that there are no age restrictions. In fact, we've had Wigwammers as young as seven weeks old join in the fun! The truth is, whatever age your baby (or toddler) is, there's going to be both good and tricky stuff to deal with.
Wigwam® campers who take their babies glamping often tell us their little one sleeps way better and longer in a camping pod than they do at home. It's not hard to see why: we all love glamping holidays for the fresh air and calmer pace of life. Babies get into the same rhythm pretty quickly and love nothing better than relaxed, happy parents.
Prepare for the possible tough moments
All holidays have their hard-work moments, whatever age your kids are or what type of holiday you choose. We'll always fly the flag for getting outside with your family and enjoying the great outdoors, but if you need a little extra convincing (or your other half needs some arm twisting), these suggestions to combat common objections should help you out:
"Camping is such a hassle!"
When it comes to holidays, there will always be a trade-off. For everything you think will be a hassle, like packing up the car and putting up your tent, think of the trade-off you get for your hard work, such as a few hours sitting around a campfire while your little one sleeps. A little extra effort usually means the end results are even more enjoyable. For a little extra ease, you can always opt for a camping pod instead of a tent!
"It would be so much easier to go abroad"
Maybe - once you finally get into your apartment, that is. Just think of everything you have to do before that point: early morning flights, queues at check-in, a bumpy flight and sore ears, waiting for luggage (or worse, lost luggage), bus transfers... That's a lot to deal with when you have a baby in tow. Not to mention different drinking water (nightmare if you're making up bottles), hot sun and busy restaurants every day.
A camping trip gives you much more control. You can build up confidence and experience by choosing a campsite close to home for a trial trip. A short car journey, fit into your little one's sleep and food routine, means you're more likely to get to your destination without having to endure the wrath of an unhappy baby. When camping, you set the pace for your time away and there are no queues or worries about breaking your routine: you have everything you need right where you are.
"You need to pack so much stuff"
It's a well-known fact that you need the services of a small removal firm every time you go anywhere with your baby. A short trip to the local park can feel like you're preparing for a hike up a mountain, and that's before you remember you need two of everything 'just in case'.
So yes, when you take your baby camping, you do need to pack a lot of stuff. But the great thing about camping is that you likely have most of the kit anyway (like airbeds, blankets and sleeping bags) - there's very little additional stuff you need to bring. We've compiled a list of things to pack for a camping trip with your baby below - we're willing to bet you'd have most of this stuff in your bag or pram for a normal day out anyway!
What to pack when camping with a baby
The best way to pack for baby is to break down a typical day into main headings: Clothes, Food, Sleeping, Washing and Playing. Then fill out what you'll need in each section:
Clothes
Onesies (allow 2 per day)
Tights for chilly days
Vests (allow 3 per day)
Jumper or cardigan
A nice outfit if you plan to go out for a meal or visit people
Cosy coat or snowsuit in the winter
Food
Bottles, cups, spoons, bowls, snack boxes
Sterilising equipment
Milk
Food pouches, or home-prepared tubs of baby food
Filtered tap water - the minerals in bottled water are not always good for little tummies
Sippie cups
Sleeping
Dummies
Sleepsuit
Long sleeve vests
Sleeping bag or blankets
Moses basket, bassinet or a roll mat for sleeping
Night light
Washing
Tub to fill with warm water for washing
Washcloth or sponge
Towel
Creams, talc, oils - whatever you use
Nappies - think of how many you need and add a few extra in 'just in case'
Wet wipes
Nappy sacks
Playing
Bedtime stories
Ball
Teddy
Rattle
Sling (so you can get out in nature while baby sleeps)
Your list will change depending on the age of your little one, but remember one key thing: you're never too far away from a shop and your baby doesn't need very much at all. There's a real skill in adapting: we know of one Wigwammer whose baby spent the whole week in the same onesie because they forgot to bring baby's clothes!
Tents or glamping pods?
When you have a baby, booking a glamping pod or hut is hands down easier than camping in a tent. That being said, some people just love being in their tent and no promises of luxury will change their mind. When you know, you know!

However, if you do want to make your camping experience a little cosier, a camping pod could be worth a try. Not all glamping accommodation is created equal: you can go all out on luxury and book one with a hot tub or an en suite bathroom or if you're looking to 'keep it real', go for something that has the basic essentials such as heating and lighting and little else.
Wigwam® camping pods come with a comfortable mattress and usually have a small kitchen area with electric power sockets so you can warm water for a bottle or for an essential cup of tea without much effort.
The solid timber structure of a Wigwam® cabin means you stay warm whatever the weather while also keeping out any noise around the site. This means you're also less likely to worry about your neighbours in the middle of the night when Junior is after his 2am feed!
Ready to take your baby camping?
Whether you and your baby are keen to get out under the stars in your trusty tent or a comfy cabin, the important thing is spending time together as a new family and making memories that will last a lifetime. Having a baby is a wonderful time in your life and spending time in the peace and quiet of nature will do wonders for bonding with your baby and for your relationship as new parents.
Instilling in your children a love for the great outdoors is one of the best gifts you can give them: the 7-week old baby Wigwammer we mentioned earlier is now 11 years old and loves camping and glamping holidays with his family.
The best way to know if you and your baby are ready for a camping holiday is to pack up and go. What are you waiting for?