Go Glamping with Harry Potter...Kind Of
It's pretty fair to say that a lot of us at Wigwam® Holidays headquarters are massive Harry Potter fans, bordering on geeks, but we're very comfortable in our geeky skins!
And after chatting to a fellow Wigwammer, Jaclyn Grundill, we've been inspired to do a little bit of research and bring to you some famous Harry Potter locations that are close to Wigwam® sites. If you're geeky like us you can easily do a tour of all the Harry Potter filming locations over the summer holidays. And if you can think of any locations that we haven't covered feel free to comment on the blog so other people can discover them too.
Harry Potter Studios
Let's start at the Harry Potter Studios and work our way around the country from there. The Harry Potter Studio Tours are based in Leavesden and it's an amazing place to visit. With lots of authentic sets, including Professor Dumbledore's office and Platform 9 3/4, and lots of secrets from the films this is sure to satisfy any keen Potter fan. Make sure you try a glass (or 2 if you're like me!) of Butterbeer.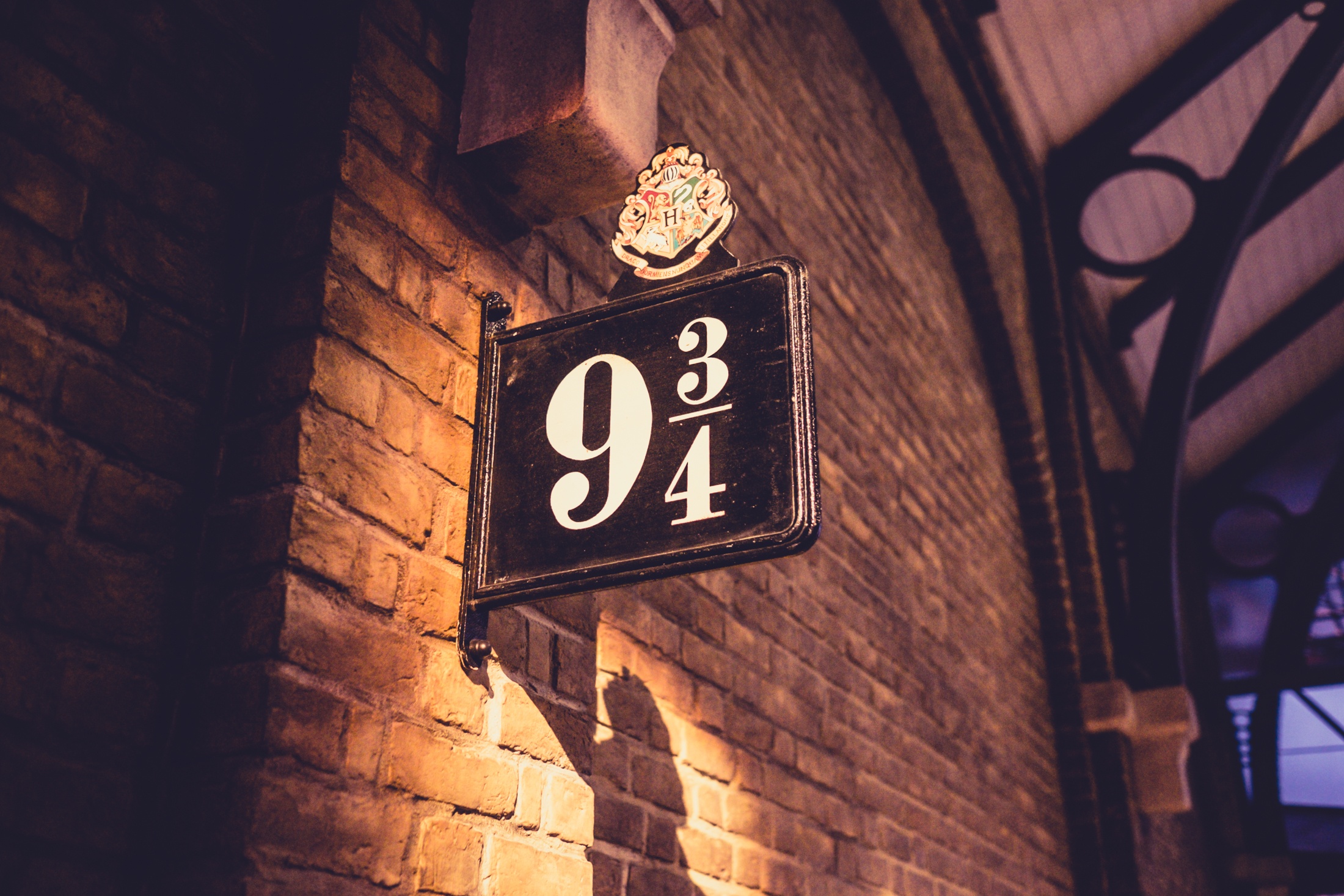 The closest Wigwam® Holidays site to the studios is the Hill Farm and Orchard site and it's only 30 minutes away. Driving to the studio is easy and there is loads of free parking making the journey from Wigwam to Harry Potter as smooth as a ride on the Nimbus 2000.
Millennium Bridge
While you're close to London there's no way you can miss the famous Millennium Bridge which features in the 6th film, Harry Potter and the Half Blood Prince. This is the bridge which is destroyed by Death Eaters but today it stands very still (after initial wobbles!) and holds quite a lot of padlocks on it from couples wanting to lock their love together.
The closest Wigwam® Holidays site to the Millennium Bridge is Lee Valley Wigwams and is approximately 50 minutes away. Though because you're driving into the centre of London it's advisable that you get public transport to make your journey much more relaxing and straight forward.
Goathland Train Station
Continuing on up the east coast you can visit Goathland Train Station which featured as the delightful Hogsmeade Train Station in Harry Potter and the Philosopher's Stone.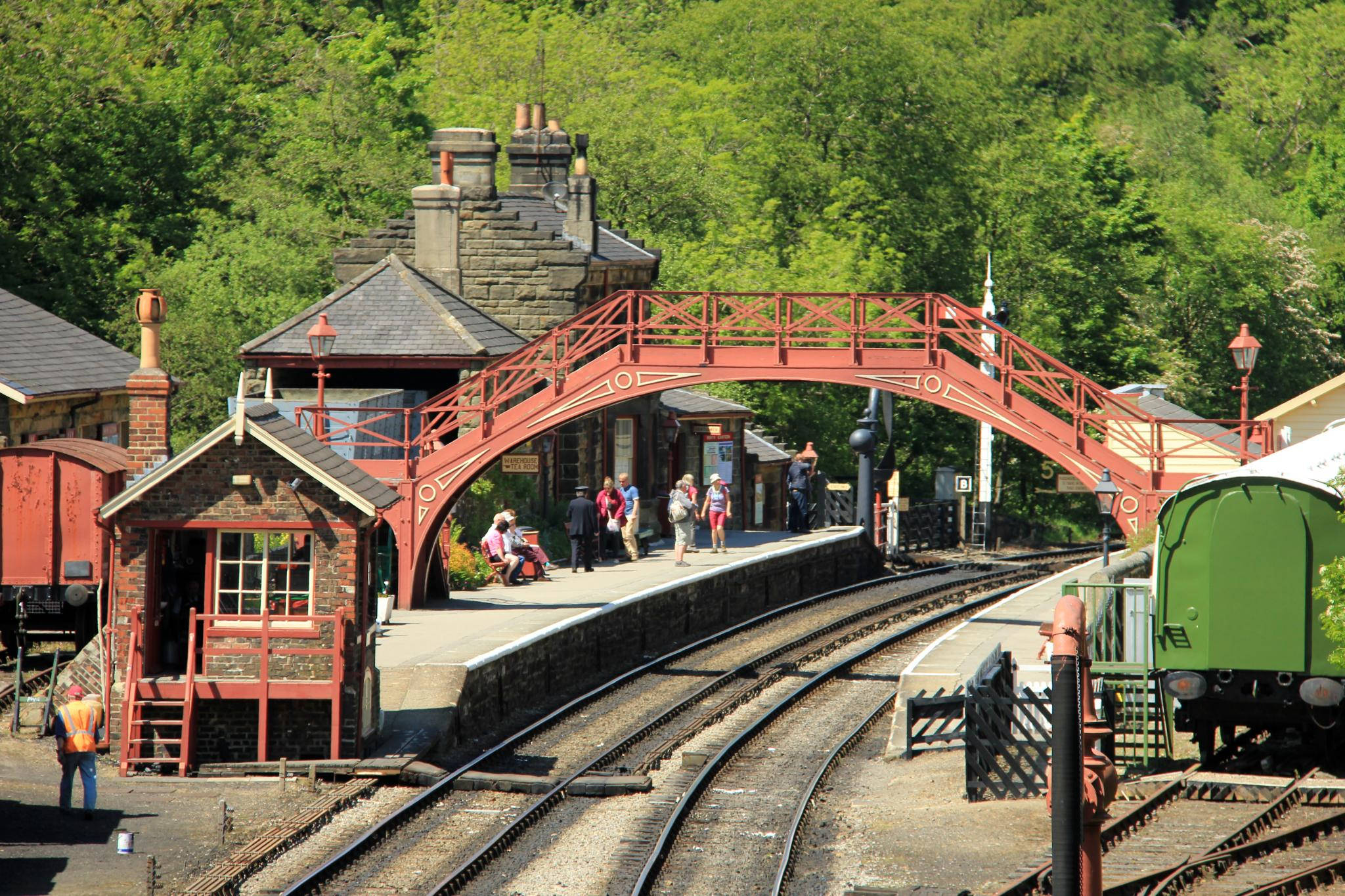 The closest Wigwam® Holidays site to the station is Grouse Hill Wigwams which is only 20 minutes away. And it's situated in a beautiful part of Yorkshire with easy distance to the coast and stunning beaches. Definitely one to visit.
Malham Cove
Travel across to east of Yorkshire and visit the stunning Malham Cove where Harry and Hermione hid away from Voldemort and his death eaters during Harry Potter and the Deathly Hallows (part one). Again, this is such a stunning location to visit anyway that you'll definitely enjoy it.
The closest Wigwam® Holidays site is Clarion Lodge, about 50 minutes away, and is situated in a perfect location for exploring Yorkshire and the cities of Harrogate and Leeds.
Alnwick Castle
Further up the east coast you're in for a real treat when you visit Alnwick Castle which was featured in both the 1st (Philosophers Stone) and 2nd (Chamber of Secrets) films. The castle has free tours that will take you around the castle grounds showing you where they filmed the scenes and they also have broom training sessions. And, speaking from experience, these are highly popular. Booking is definitely recommended but you will have so much fun. You may even bump into Harry Potter and Dumbledore (we did!).
You're spoilt for choices on which Wigwam® site to stay at for this location. You could try either Springhill Farm Wigwams, Waren Mill Wigwams or Pot-A-Doodle Do Wigwams. All within a distance of 30 minutes from Alnwick Castle and along the gorgeous east coast of Northumberland with some amazing beaches.
Jacobite Steam Train
The actual steam engine that pulled the Hogwarts Express is now on display at the Harry Potter Studios but you can still take a trip on the steam train along the Jacobite route and travel over the Glenfinnan Viaduct as featured in many of the Harry Potter films. Though you do face a bit of a dilemma. If you're on the train you get to experience one of the great railway journeys of the world and see the amazing surrounding countryside. BUT, you don't actually get to see the steam train pass over the Glenfinnan Viaduct which is such an iconic part of the films. So we recommend you spend 2 nights here. One for your trip on board the steam train and the other so you can return and see the train travel over the Glenfinnan Viaduct. And it's so exciting as you hear the whistle and the train approaching just before it comes into view.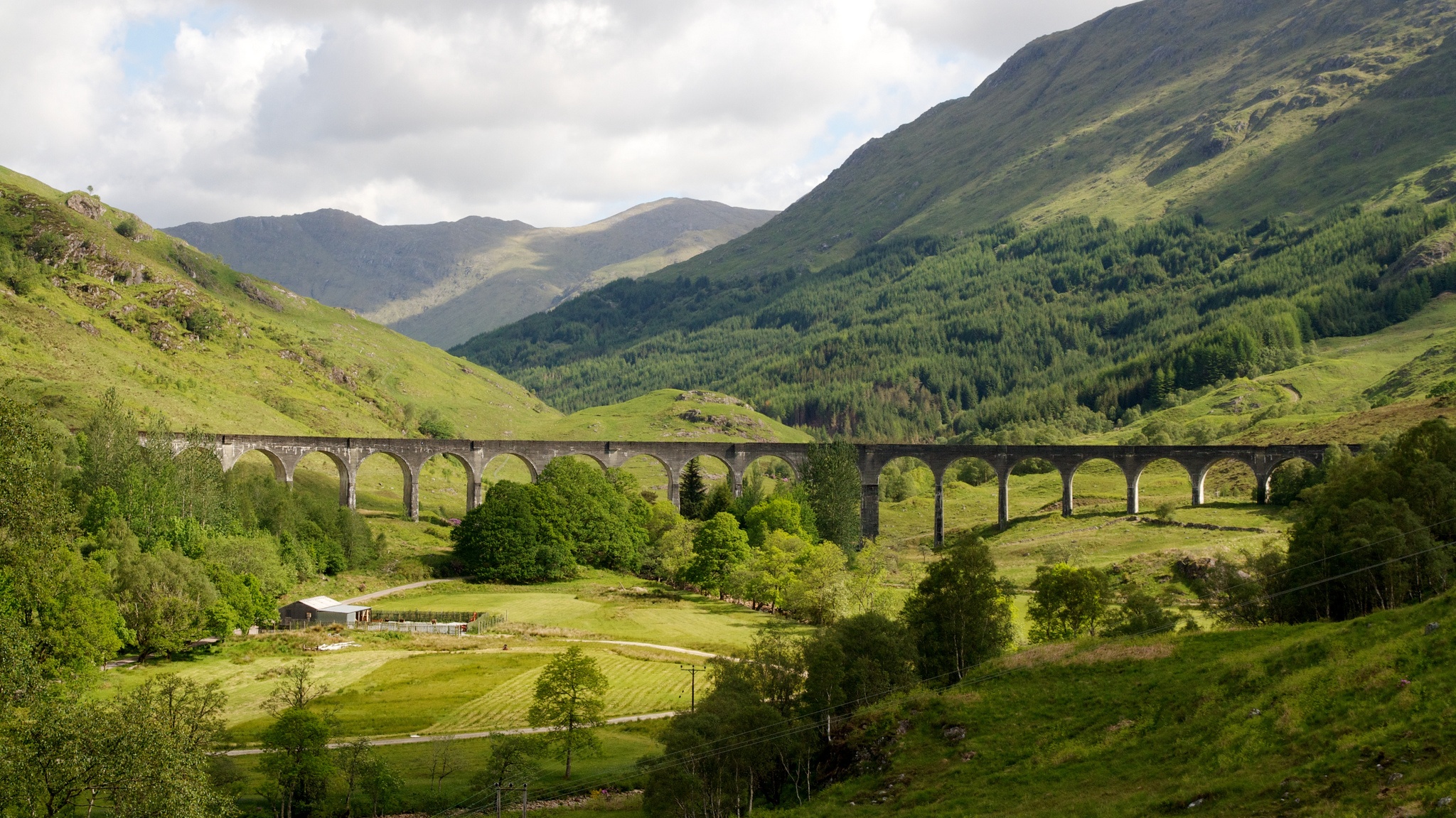 The closest Wigwam® Holidays site to the Jacobite Steam Train is Acharn Farm and it's only 30 minutes away.
You can also take a longer train journey and incorporate a trip on the Jacobite Steam Train too as longer journeys travel from Edinburgh and Glasgow and include a trip over to the wonderful Island of Skye.
The Wigwam sites to stay in for this trip are Strathfillan Wigwams or Skye.
These are just a small handful of amazing Harry Potter locations dotted around the UK.
Tag us in your photos @wigwamholidays so we can see what an amazing holiday you're having.