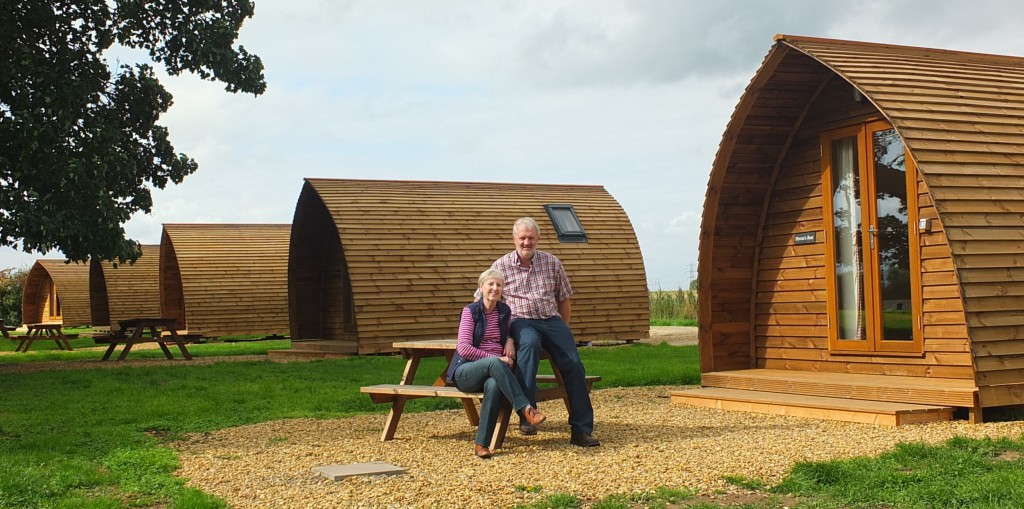 Guest Blog - Glamping in Lincolnshire
Today's blog comes from Patrick and Anne Mews owners of Wigwam® Holidays Crowtree just outside Spalding in Lincolnshire. They are the first Wigwam Holidays site offering Glamping in Lincolnshire and we are super excited to have them on board.
There's always something new to discover here when glamping in Lincolnshire, from the wonderful Fencsapes in the south of the county to the rolling hills of the Wolds in the north.
There is no argument that the Fens are flat but this is a thriving landscape rich in waterways and countryside perfect for walking and cycling.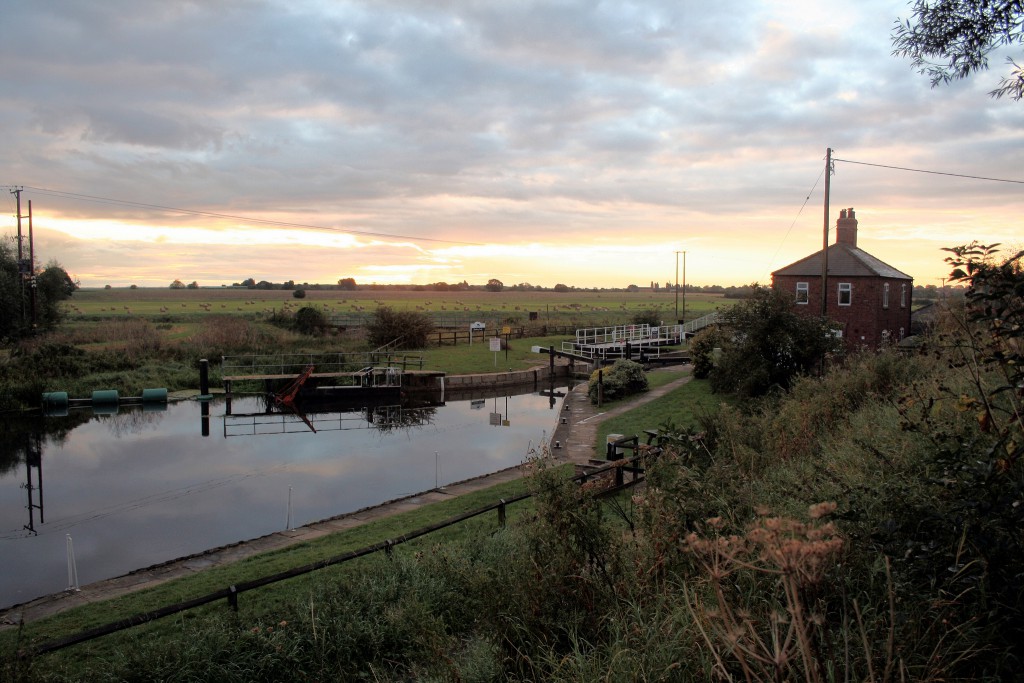 Copyright - Paul Stainthorp
Discover picturesque market towns and wildlife a plenty. There's history too, with Boston in the United States able to trace its roots back to the Fens. Its also the at the heart of Britain's bulb growing industry and is the pumpkin capital of the UK! And at the other end of the scale, guitarist and songwriter Jimi Hendrix stayed in Spalding in 1967 after the renowned Barbeque 67 gig, which also featured Pink Floyd and Cream.
Speaking of Spalding, Crowtree Wigwams, providing luxurious glamping in Lincolnshire, is situated just outside the historic market town which provides an excellent base for visiting the many and varied attractions nearby. If you are keen on nature or bird watching you can visit the nature reserves such as Frampton or Kirton Marsh.
There are various monuments to our rich agricultural heritage such as the Windmills of Moulton and Heckington as well as many popular garden centres nearby.
A little further up the coast you can visit the famous seaside towns of Skegness or Mablethorpe or even see the spectacular sea lions on the beach at Donna Nook.
Sample some of the famous Lincolnshire food and drink such as sausages, plum loaf and Lincolnshire Poacher cheese, washed down with a pint of Batemans ale. Perfect!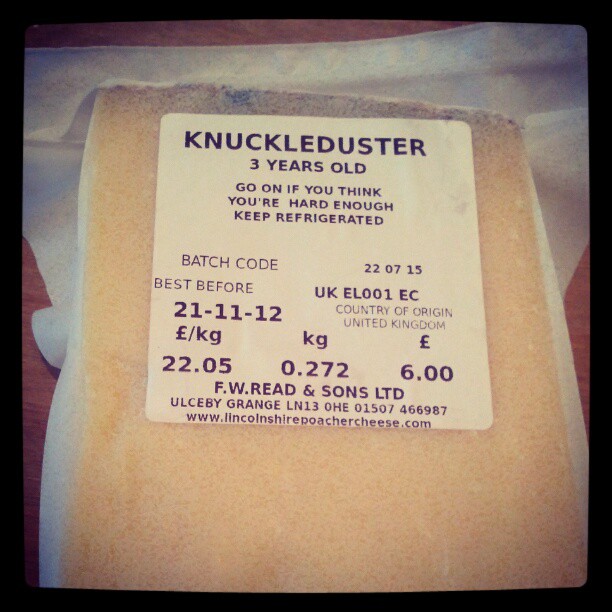 Do you dare try the strong cheeses? - Copyright Dave Briggs
2016 offers a host of new events, celebrations and attractions in Lincolnshire. Here's just a selection of our top picks for 2016.
What to do when glamping in Lincolnshire
Lincoln Castle Hosts Poppies: WAVE
Already a big hit with visitors since re-opening in April 2015, the award winning 'Lincoln Castle Revealed' will offer another 'must see' highlight for 2016. From 28 May to 4 September, it will be home to Wave, a sweeping arch of bright red poppies suspended on towering stalks, originally seen at HM Tower of London in 2014.
Everything's Coming Up Roses!
As well as the Year of the English Garden, 2016 is also the 300th anniversary of the birth of Capability Brown, whose work can be seen at Burghley House. Discover plenty more gardens, from the historic Gunby Hall and quirky Goltho Gardens to our very own 'lost' garden, Easton Walled Gardens.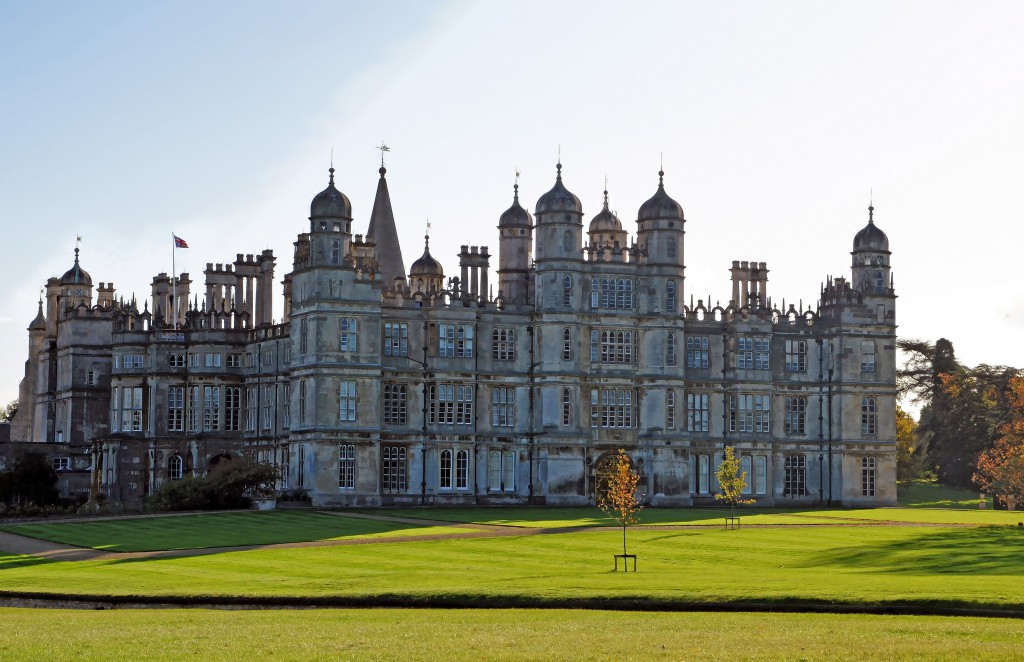 The magnificent Burghley House - Copyright DncnH
Flowers go pop…
There's more floral celebrations at Springfields Festival Gardens near Spalding, (ten minutes from Crowtree Wigwams) which celebrate the 50th anniversary of its opening as the UK flower industry's original spring bulb show-garden. It features Chelsea-style celebrity showcase gardens, including designs by Charlie Dimmock, Chris Beardshaw and Kim Wilde.
The Pulling Power of Newton
Who knew that 2016 marks the 350th anniversary of Newton's law on gravitational forces, thanks to a falling apple at his childhood home, Woolsthorpe Manor. Newton's discoveries will also be celebrated at the Gravity Fields Science & Arts Festival (21-25 September) staged in and around Grantham.
A New Sea View…
There will be a new way to discover Lincolnshire's 'hidden' coastline in 2016. A beach for wildlife lovers rather than sun worshippers, Gibraltar Point Nature Reserve is home to thousands of seabirds. A brand new visitor centre, with a wall of windows and a rooftop viewing deck, opens from spring 2016.
Aviation Heritage
Lincolnshire's aviation heritage saw a big rise in interest during 2015, thanks in part to wartime commemorations, but 2016 will mark yet more milestones, while the International Bomber Command Centre (IBCC), dedicated to recognition and remembrance, also opens to the public in 2016.
There is also a Discover Lincolnshire Weekend which takes place between the 12th -13th March. Events include: the iconic racetrack Cadwell Park in North Lincolnshire, which will open for its regular track days. Take to your bike on the famous racetrack! And Cogglesford Watermill and Navigation House, Sleaford, are taking part in the weekend event – don't forget to calm your bag of wholemeal flour at this historic watermill, open on Sunday 13 March. A short journey from Sleaford will bring you to the unique eight-sailed Windmill at Heckington, which has free entry for a tour on the Windmill.
So there's much to discover and enjoy in one of the largest counties in England. Discover more details on the Visit Lincolnshire website. This website also lists many of the county's attractions, while day out with the kids comes up with some great ideas for a family day out.
And to see all our Lincolnshire sites, have a look at our Lincolnshire list of sites