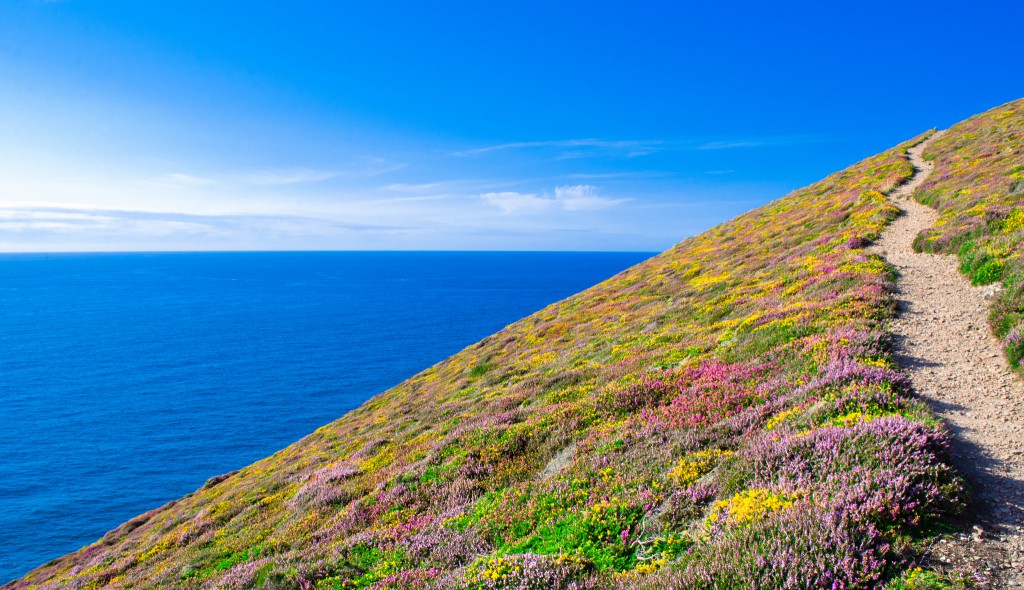 Glamping in Cornwall - A Destination Spotlight
Cornish Pasties? The handsome Ross Poldark? The Curmudgeonly Doc Martin? Clotted cream? Cornwall has some well-known representatives! But there's a lot more to Glamping in Cornwall than the famous TV characters and culinary favourites that immediately spring to mind – did you know for example that it has its own language?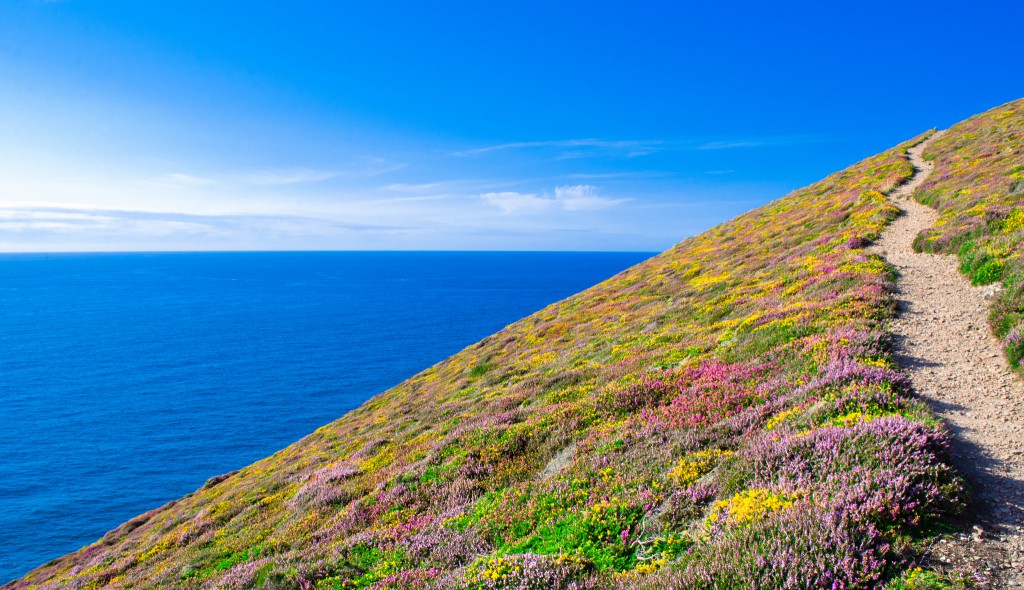 The coastal paths around Cornwall are gorgeous - photo by Thomas Tolkien
Once declared dead, Kernewek is alive and well again – with many films and books being produced in it nowadays. There are believed to be around 300 fluent speakers as well as learners. You can browse some useful phrases at one of the Cornish language websites. Knowing a term like 'bowldacious' for example might come in handy if someone 'nabs' your parking space – local dialect for impudent or brazen!
Language apart, to fully appreciate this south-west corner of England, a visit is necessary. Enjoy rugged coastlines, picturesque fishing villages, sandy coves and the beautiful Cornish light that attracts so many artists to the area. The 150 hours of sunshine a year are also a magnet to those looking for the rare chance to boast a 'staycation' tan or at the very least top up on some much needed vitamin D.
For all these reasons and many more Cornwall is notoriously busy in summer – its stunning beaches attract up to 5 million visitors per year - but have you ever considered heading there out of season? May with its two bank holidays - and June or even autumn - are perfect times for a trip to this idyllic part of the UK.
Perched on a hillside is the small town of Looe - Photo by Darren Flinders
With temperatures in May averaging 11°C and 14°C in June you could enjoy balmy weather walks on luxuriously long stretches of sand or panoramic views from romantic clifftop walks - without the crowds. Also, out of season you'll have plenty of choice when it comes to places to stay. Countless B & B's, boutique hotels, romantic cottages, carefree campsites and glamping locations dot Cornwall, as Visit Cornwall can testify.
Glamping in Cornwall
Given the county's warmer climate even in spring, in the great outdoors is the ideal way to enjoy all that the area has to offer. Many of the local tourist information offices have great ideas and quick search online will leave you with enough activities to fill a month long holiday. Whether you are looking for adventure fun, beach relaxing or family days out - Cornwall has it all and you will not be disappointed.
If you are glamping in Cornwall, you can relax with un-hurried days out at a quieter time of year exploring visitor attractions like the Eden Project, Tintagel Castle, St Michael's Mount, The Lost Gardens of Heligan and Lands End. Then head back to a luxury camping cabin to 'chill and spill' round a campfire under the stars with the sweet aroma of wood smoke late into the night.
When Glamping in Cornwall you are always within easy reach of many of the 'must see' attractions include Penbugle Farm Wigwams near Looe and Tehidy Wigwams in central Cornwall near Portreath. In 2022, we added a beautiful new site to our Cornish community - Wigwam Holidays Grassington Farm. A great location for anyone looking to stay in West Cornwall.
There are many alternative glamping options too - from airstream trailers to camper van hire if you know where to look.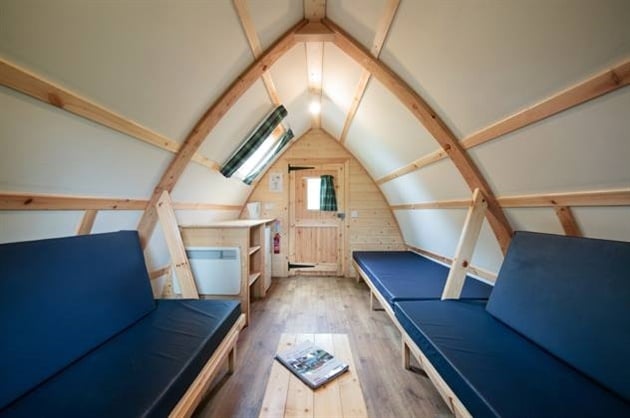 Inside the Big Chief Wigwam
Treating yourself to some gourmet goodies is one of the best ways to enjoy your holiday – tasting local food, regional specialities and of course sampling the local brews. There's an impressive choice of places to eat out at across the county from top-end restaurants to family-run cafes – many of them specialising in delicious freshly caught seafood.
For those who love to limber up and work that body, walking, cycling and surfing are just three options! Even if you sit on the beach to watch, you can't visit Cornwall without being 'wowed' by the awe-inspiring surf!
From beginners to pros there is something for everyone who wants to ride those amazing waves. Check out details about local surfing in advance for reports, details of surf schools and inspiring photos. Those who prefer their exercise on dry land can find free downloadable maps for walking in Cornwall or details of cycle routes at the click of a mouse.
Whilst the names of many Cornish towns – Padstow, Tintagel, Polperro, Falmouth, St Austell and Bodmin – are familiar even to first time visitors, there are some great off the beaten track places to see too which are well worth checking out whilst you're there.
So what are you waiting for? If you've never been to this glorious sun-kissed part of the UK with its spectacular rolling scenery and fabulous coast before - prepare to be smitten. Even if it's just with a bumper sticker - you'll be saying 'my a gar Kernow' (I love Cornwall!) - before you know it!
More information about glamping in Cornwall.