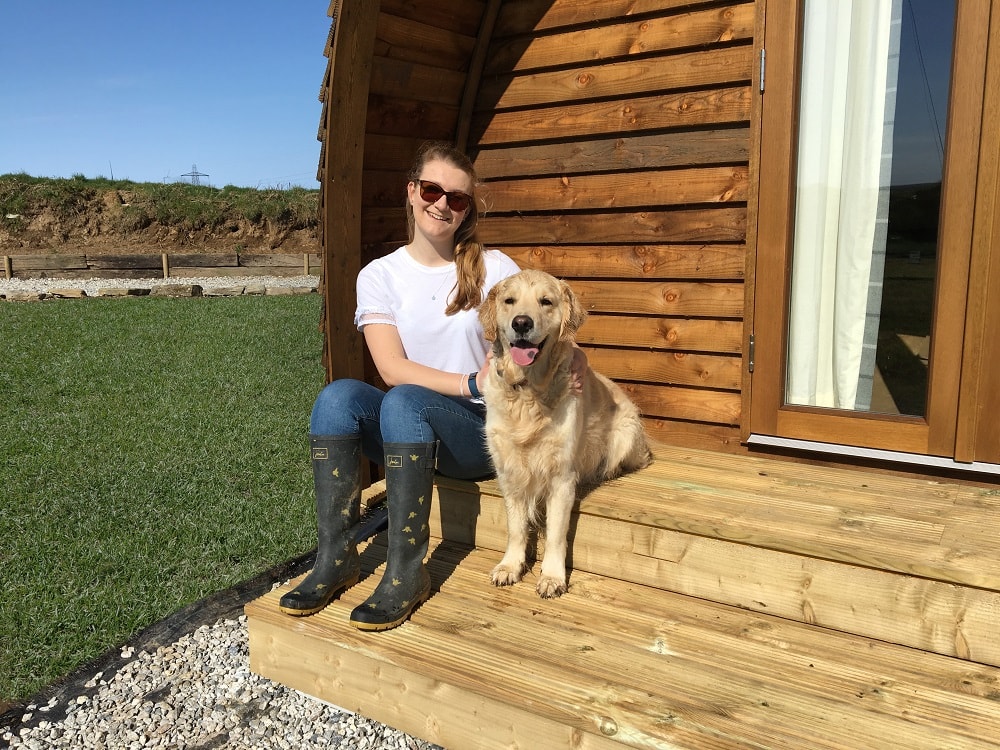 Destination Spotlight - Wigwam® Holidays Great Tregath, Cornwall
From the myths of King Arthur to the legendary surfing opportunities at northern Cornish beaches, Wigwam® Holiday Great Tregath provides a unique glamping opportunity in this beautiful part of the world!
Set within stunning farmland, you'll find six en-suite Running Water Deluxe Wigwam® Cabins where you can stay and enjoy this beautiful location.
Wigwam® Holidays Great Tregath is not far from the A39, offering easy access to their picturesque glamping cabins.
The site has views of the majestic Rough Tor (pronounced 'Rowter'), an extinct volcano that stands at an impressive 1,311 feet, making it an excellent viewing point of the area.
This spectacular natural landmark is one of Bodmin Moor's hot spots for nature lovers, walkers and keen runners.
Glamping near Camelford in Cornwall
Wigwam® Holidays Great Tregath is about a mile from the village of Camelford, thought to be one of the locations of King Arthur's Camelot.
The river Camel runs through the village, an important crossing point historically. The village includes pubs, takeaways and a golf course.
To understand the fantastic history and heritage of the area, The Camel Trail is well worth following.
The trail includes 18 miles of mainly traffic free, virtually flat terrain following a disused railway line between Wendforbridge and Padstow.
The trail can be tackled in smaller chunks and can be reached by car, bike or public transport.
As well as being a picturesque way to explore the Cornish countryside, The Camel Trail also runs through a Site of Scientific Interest and Special Area of Conservation. Bats, otters, dormice, kingfishers and marsh orchids can be seen if you keep your eyes open! Find out more here: http://www.cornwall.gov.uk/cameltrail
The seaside is the perfect place if you're on a glamping holiday in Cornwall
Yet if you visit Wigwam® Holidays Great Tregath, chances are you'll love the sea.
The nearest beach is just five miles away, with world-famous landmark Tintagel Castle within easy driving distance.
This mystical place is cared for by English Heritage, and forms another link to King Arthur.
The monument is on a spectacular outcrop that also includes Merlin's Cave and was visited by historical figures such at The Black Prince. The site is fascinating and you can discover why the site inspired writers such as Thomas Hardy.
North Cornwall faces the mighty Atlantic Ocean, with a coastline that stretches for over 40 miles.
There's plenty of choice if you love the coast, including Constantine Bay, widely considered to be one of the best surfing beaches in Cornwall.
A wide beach with soft, pale sand tapers to the sea in shallow shelves, surrounded by grassy sand dunes and rocky outcrops also means there's plenty of rock pooling opportunities at low tide.
This beach was awarded the 'excellent' water classification by the Marine Conservation Society in 2017.
Other beaches nearby include Crackington Haven, a shingle beach with towering cliffs; Daymer Beach which includes the Camel River Estuary; and Polzeath Beach, an award-winning beach and one of only eight in Cornwall to receive the Blue Flag Award in 2017.
In short, one visit is never enough and you'll return like the tide to Wigwam® Holidays Great Tregath.