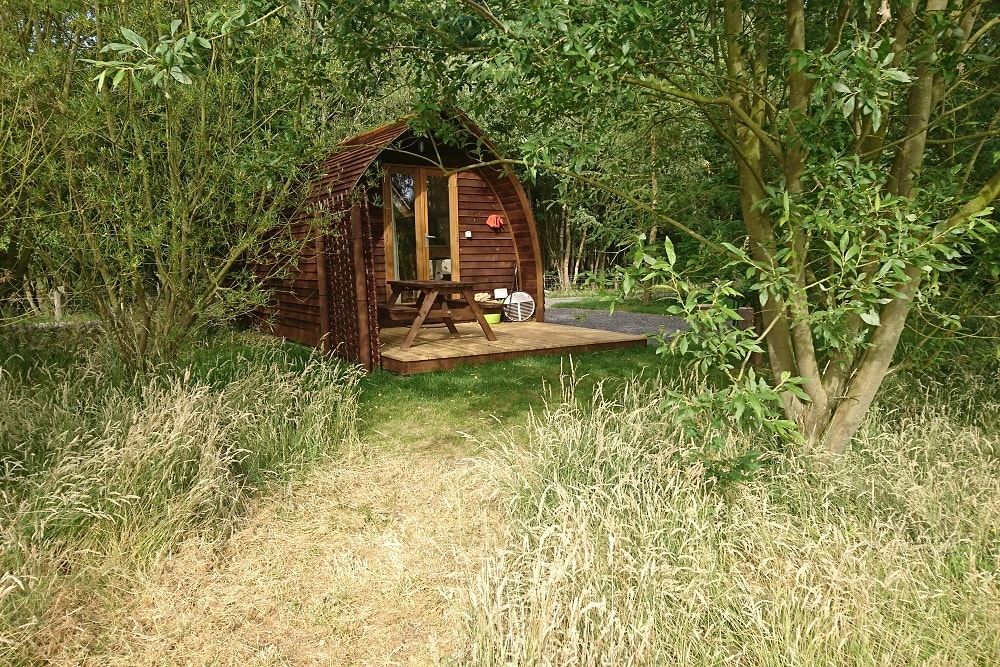 Destination Spotlight - Wigwam® Holidays Ball Hall Farm, East Yorkshire
Glamping Spotlight - Ball Hall Farm, East Yorkshire
From the rolling Yorkshire Wolds to the medieval splendour that is York Minster, Wigwam® Holiday Ball Hall Farm is rural glamping that captures peace, quiet and heritage!
This brand new glamping site, based near the tiny hamlet of Storwood in East Yorkshire, sits on the edge of a beautiful lake with a peaceful backdrop of woodland and footpaths that take you deep into the heart of this countryside location.
Their six en-suite Running Water Deluxe Wigwam® Cabins provide warm, comfortable accommodation and a great base from which to explore this fascinating part of Yorkshire.
There is so much to do when you go glamping in East Yorkshire
The market town of Pocklington is a short drive away, including its celebrated Arts Centre, while the mighty city of York, one of the world's most popular tourist locations, is a mere 11 miles up the road. York probably needs no introduction but for those who aren't familiar with this walled city, as well as the glorious Minster, considered to be one of the world's finest cathedrals, there is the National Railway Museum, York City Art Gallery, Castle Museum and the Jorvik Centre, to name just a few places to visit. Find out more here: https://www.visityork.org
Other nearby attractions include the famous York Maze, the Yorkshire Air Museum and Allerthorpe Lakeland Park. All on the outskirts of the city and under six miles away from Ball Hall Farm's glamping cabins.
Check out our other amazing Yorkshire sites here.
If you wanted to simply relax and enjoy Wigwam® Holidays Ball Hall Farm, then there's a butcher and local café within walking distance (please check with the site as to their opening hours). There's also incredible wildlife, from kingfishers to kestrels, which are regular visitors to the lake and woodland. See a herd of cattle grazing peacefully and after the sun disappears beneath the horizon, due to low light pollution, night sky viewing can be fantastic!
This part of Yorkshire also has a plethora of state homes and great houses due to the large private estates that dot the county.
How about Castle Howard one of the most iconic stately homes in the country, and featured in several films? It has a famous fountain, spectacular gardens and incredible house that are just some of the attractions on this vast estate. You will find Castle Howard between York and Malton, a few miles off the main A64 route.
Sledmere House is positioned in the gorgeous East Yorkshire village of the same name, and is part of the Tatton-Sykes dynasty.
A bit closer to home is Burnby Hall and Gardens that has some of the most spectacular floral displays in the country. This attraction is just outside Pocklington.
Visiting Wigwam® Holidays Ball Hall Farm means you will get a truly unique place to enjoy your first, second or even third taste of glamping! As you drive down the quiet country road that leads to the site, you'll feel those everyday stresses start to melt away.
Great for families and couples, it's a place to lose yourself and discover a pace of life that helps you relax, unwind and enjoy life.